Manhattan Active® Platform Technology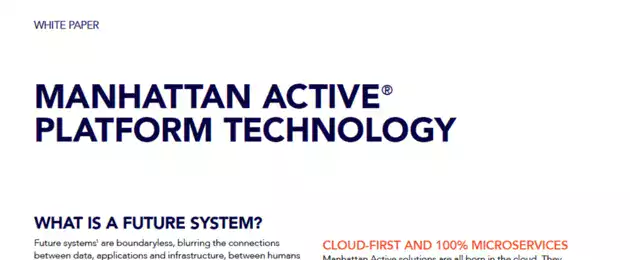 Built on a 100% microservices architecture, the Manhattan Active® Platform is a cloud-native foundation for always current, constantly adaptive operations. Learn what characteristics make it ideal for supply chain companies today, and into the future.
Deliver On Your Promise to Customers
Contact the Manhattan team to learn more.