数智化护航,曼哈特助力品牌伙伴双11创佳绩
2020年12月29日
By Manhattan Staff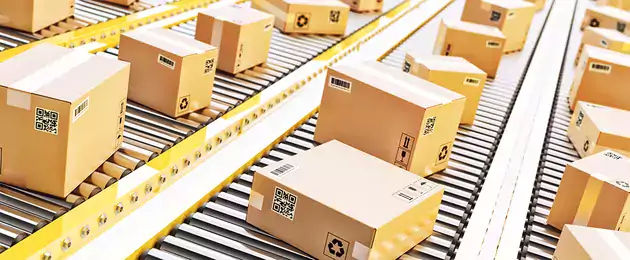 Double 11 is in its 12th year. It is no longer a festival exclusive to a certain platform, but a carnival for the entire industry and a grand event for all products. The data shows that in 2020, the double 11 Tmall platform has a turnover of 498.2 billion, and the number of orders exceeded 2.25 billion; the cumulative order value of JD.com's global love season exceeded 271.5 billion; plus the transaction volume of Suning, Pinduoduo and other platforms, this year consumers The total transaction volume may approach one trillion yuan.
Nearly one trillion yuan of e-commerce consumption has fully demonstrated China's strong consumption strength, and also fully demonstrated China's strong logistics supply chain strength. In this double 11 event, as a world-renowned supplier of supply chain and omni-channel solutions, Manhattan also actively participated in the event, providing digital and intelligent solution support for many brand partners, helping them to efficiently process orders and manage warehousing , to achieve excellent revenue performance during the double 11 period!
Achievement record high, channel upgrade and new empowerment
Double 11 in 2020 will be a big change compared to previous years, and the pre-sale will start on October 21 ahead of schedule. The front line has been stretched, and the participating products and sales performance will be more than in previous years, but the rapid rise in sales data on e-commerce platforms is behind the massive orders and shipments.
Under the background of normalization of epidemic prevention and control, as the strongest business growth opportunity in China in 2020, Double 11, Tmall, JD.com, Vipshop, Xiaohongshu, Douyin, Kuaishou and other online platforms have greatly released the public. consumption vitality. Taking the Tmall platform as an example, this year's Double 11, Mercury Home Textiles won the Tmall Home Textiles brand championship with sales of 351 million yuan, and the online and offline omni-channel sales of the cotton era were 660 million, easily locking the Tmall Double 11 TOP list. Behind the dazzling performance is the huge order volume and logistics scheduling. Manhattan's solution efficiently processes orders and coordinates warehousing logistics, which has become a major boost to the good performance of brand partners.
According to incomplete statistics, Manhattan solutions have helped many brands and enterprises process millions of orders, effectively helping enterprises improve order processing efficiency and consumer buying experience. In this regard, Mr. Chen Xuan, general manager of Manhattan Greater China, said: "Every year on Double 11, we are actively supporting our brand partners to handle peak orders smoothly and efficiently, and successfully generate revenue. We are also very grateful to our customers for their trust. I hope that every year in the future will not be absent from this shopping event!"
In the new retail era, Manhattan goes all out
The development of Double 11 has witnessed the development of China's e-commerce industry, and the huge traffic has also brought greater challenges to warehousing, inventory management, and supply chain efficiency. In Chen Xuan's view, in the context of the prevalence of the new retail model, the current double 11 is more like an inspection of the enterprise - checking the management level and organizational efficiency of the enterprise's omni-channel. This requires enterprises to have modern and efficient warehousing and logistics management capabilities. As a technology leader in the field of supply chain and omni-channel business, Manhattan has been supporting the optimization and upgrading of the company's retail system and supply chain system with professional and efficient solution support, and further opening up the business chain to improve overall operational efficiency.
With the development of informatization, digitization and intelligence, enterprises are paying more attention to consumers' purchasing experience, the timeliness of receiving goods, and the quality of delivery back-end services. Enterprises need the support of professional, stable, flexible and flexible supply chain and omni-channel management solutions, and this is the value of Manhattan Company. Since the establishment of the company 30 years ago, Manhattan has rich service experience and practical cases in providing service support to more than 1,200 companies around the world, which can help brands easily cope with order traffic at different stages.
At present, the retail industry has undergone a transformation from "multi-channel" to "cross-channel", and omni-channel consumer groups have risen rapidly. The retail industry needs to integrate all data in order to have a keen perception and overall control of the market, and this requires the support of digital and intelligent solutions.