访曼哈特软件大中华区总经理 陈旋
2020年1月22日
By Manhattan Staff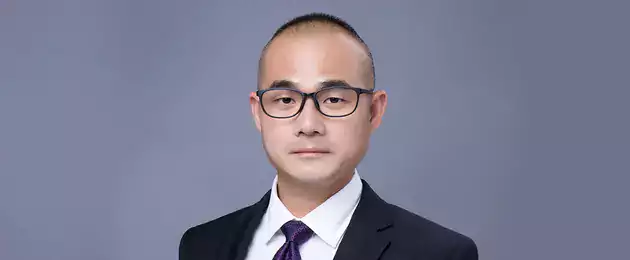 Since 2016, the concept of "new retail" has been proposed and promoted, and the development of online and offline retail in the Chinese market has shown a trend of high integration. With the gradual deepening of the "new retail" model and the gradual maturity of online and offline integration, supply chain management will become the core competitiveness of new retail enterprises in the future. Therefore, how to form an efficient retail supply chain system becomes particularly important.
The development of the new retail industry has given birth to the digital transformation of new retail technology, which has attracted players from all walks of life. As a leader in supply chain solutions and omni-channel commerce solutions, Manhattan Software focuses on designing, building and providing leading cloud technology and on-premise solutions, providing supply chain optimization management solutions from an omni-channel perspective , continue to inject vitality into the technological transformation of the retail industry.
2020 marks the 30th anniversary of Manhattan Software, which has been committed to helping brands and enterprises upgrade and transform, maintain competitiveness, and lead the industry. In order to explore the development model of the "new retail" supply chain, the reporter interviewed Chen Xuan, general manager of Manhattan Software Greater China.
Manhattan Associates Inc (Manhattan Associates Inc, hereinafter referred to as Manhattan) was founded in the United States in 1990 and is headquartered in Atlanta. It is a world-leading supplier of supply chain management system (SCM) software and omni-channel business system software. Manhattan entered the Chinese market in 2004 and has accumulated a very broad customer base in e-commerce, clothing, retail, medicine, manufacturing, logistics and other fields.
Mr. Chen first introduced the three major directions of Manhattan's solutions: first, supply chain modules, including warehousing and transportation and solutions for upstream and downstream collaboration in the supply chain; second, omni-channel commerce solutions, that is, around new retail A series of solutions such as order management, customer engagement, point of sale, sales experience, store inventory management and store order fulfillment; third, inventory optimization solutions, these three basically cover the existing retail and business environment in China. In the warehouse management system (WMS) of the supply chain sector, our products, solutions and services are leading in all aspects, ranking first in the industry for 11 consecutive years. This solution relies on market-driven, customer accumulation, industry deep cultivation, technology innovation to promote.
Manhattan is a product and technology innovation-oriented company. Manhattan's supply chain solutions include inventory planning and forecasting, inventory optimization, order cycle management, transportation management and distribution management. Users of Manhattan software can set channel-related service levels to ensure that online orders, call center orders and store orders are executed on time by each source. Manhattan Inventory Optimization solutions not only monitor inventory status at various points in the supply chain, but also share inventory data with suppliers to ensure better production and shipment management for suppliers. Manhattan software covers the whole process of front-end sales to back-end supply chain execution, including warehouse management, labor management and inventory optimization management, so that customers in different industries can benefit.
When referring to Manhattan's product advantages, General Manager Chen Xuan said: "Manhart's greatest advantage lies in its excellent product infrastructure, no matter in terms of technology, architecture and market demand, Manhattan's solutions They are all extremely leading. An important element and gene that promotes the development of Manhattan's product advantages is technological innovation. In the background, we have a leadership team mainly from product and business background, and at the same time, in the process of operation, we have invested a lot of market research and Marketing and promotion, to be close to the market we serve. The driving force of Manhattan's innovation comes from our customers. We invest a lot of energy in our daily work to obtain customer demands, industry changes, and future development strategies. Contact customers In the process of obtaining market changes and trends.
Manhattan's market- and customer-oriented product design and R&D integrates the general needs of various regions, including China. At the same time, according to China's more distinctive business environment, our Chinese team further localizes products and industry templates. Further, for each customer's individual needs, our Chinese consultants and R&D team work with customers to create tailor-made solutions for customers, and these individual needs will be integrated into our industry templates at the same time. "
The current technological change is developing rapidly, and how to continue to innovate in the change is a challenge faced by every enterprise. Manhattan Software has introduced a new model of "order flow" in the Manhattan Active omni-channel solution, which greatly improves asset utilization, improves equipment output capabilities, and enables warehouse equipment to efficiently handle bulk shipments and massive consumer orders. In particular, its newly launched Manhattan Active omni-channel service platform can quickly respond to the rapidly changing needs of digital customers. And the "Adaptive Network Logistics" (ANF) solution significantly optimizes the process, allowing customers to maximize the revenue in each direct order. The cloud-based Manhattan Active omni-channel solution has made great innovations in the entire supply chain, omni-channel and inventory solutions, and also brought obvious advantages. Manhattan Active's cloud-native software design is based on a micro-service architecture, featuring the concept of versionless and fully scalable, meaning that customers can enjoy any function and software updates anytime, anywhere to support business processes, such as payment processing or promotions in stores and price calculation. As a result, time spent, complexity and risk are reduced. Manhattan Active's omni-channel solution is platform-based, covering more than a dozen system modules, and it is easy to use without integration between different modules. Manhattan's IT solutions are implemented in a platform-based manner, and a set of systems can be used to meet the needs of the entire supply chain and meet the overall information of the upstream and downstream of the enterprise supply chain. Deploy, update, and access anytime, anywhere, a benefit that is currently unique across the supply chain. After a large North American retail company adopted this order flow system, its daily shipment processing capacity tripled, which is an important innovation of Manhattan software in the e-commerce industry.
"Having entered the Chinese market for 15 years, Manhattan has always combined the international and local competitive environment to develop a sales model with Chinese characteristics. First, establish a product and service-oriented foundation; and focus on consulting business. According to consulting feedback The obtained information sorts out the business process and provides mature products to optimize the supply chain; in addition, Manhattan also strives to provide local personal services and develop solutions that fully fit the customer's market. In terms of market promotion, whether it is Manhattan has also made a lot of new attempts according to the situation of the Chinese market, whether it is customer cases, publicity drafts, or marketing methods and other brand building methods." Regarding the development of Manhattan in the Chinese market over the past 15 years. General Manager Chen Xuan said.
The development concepts and thinking presented by enterprises and entrepreneurs represent the future direction of enterprise development. Regarding Manhattan's future development, General Manager Chen Xuan said: "Manhart will clearly focus on promoting omni-channel new retail solutions in the next two years. In 2018, Manhattan introduced a partner ecosystem to help Manhattan's business. The development has brought a lot of flexibility, which further ensures that customers can get solutions and service guarantees while enjoying low cost. It is hoped that in the future, more partners will work with Manhattan to expand multiple business channels and comprehensively deploy the large Chinese market.
As an industry benchmark, Manhattan has been constantly looking for opportunities for innovation and development, and to improve service and quality. General Manager Chen Xuan, as the head of Manhattan Greater China, has forward-looking, keen and leaping innovative thinking. It is believed that under the leadership of Mr. Chen, Manhattan's high-quality supply chain solutions will surely create greater value for customers.