What does it really mean to be disaster ready?
13 April 2020
By Manhattan Staff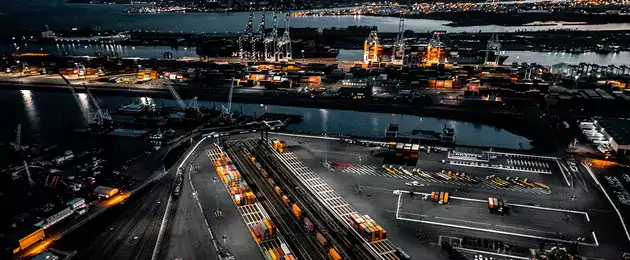 Transportation and communications technologies have expanded our world, making it increasingly easy to travel, communicate and conduct business across borders. However, global crises, like the current COVID-19 pandemic, are stark reminders of the consequences of this connected world we now live in.
Today, a crisis in one country can cause strife in communities and markets in other distant countries. It's at times like these that we truly begin to appreciate the challenges of a truly global marketplace and the importance of frictionless and free-flowing supply chains.
While supply chains are being pushed to their limits right now, they are much more resilient and agile today due to the tremendous technological advances that have been introduced into the supply chain space recently. Artificial intelligence, machine learning, the Internet of Things and other tech advances like warehouse automation and robotics have significantly improved the resiliency of supply chains. As a result, our modern supply chains are designed with the ability to gather data, make sense of it and react quickly to abnormal periods of activity – such as we're seeing today.
It is important to recognize that supply chain resiliency isn't just about technology. Sure, great warehouse, inventory and transportation management allows supply chains to flex and withstand the stress of events such as the COVID-19 crisis, but there is much more to being 'disaster ready' than simply technology.
While news stations and social media feeds from all over the globe have largely focused on the panic buying and subsequent outages of essential products, it's important to be aware of the tremendous amount of work, coordination and, frankly, heroism that goes into stocking the shelves of our supermarkets, pharmacies, etc. Every day, warehouse, logistics and store workers are on the front lines moving life-sustaining products into our communities. Even in the midst of country-wide lockdowns, these workers are considered essential to the safety of our communities and are exempt from the movement restriction orders issued in many areas.
Behind the scenes, the wheels are literally in motion. Increased demand to restock stores is activating fulfillment initiatives within warehouses. Trucks and drivers are mobilizing. The shelves are being replenished.
We must remember that people are at the heart of global commerce, and the very best supply chains are about the synergy between people, products and technology - from the pickers in warehouses (assisted by cobots) to delivery drivers that replenish shop aisles or drop their goods direct to front doors to store associates on high streets and those at customer call centers.
We can all recognize that there are no sections of business or society that will escape COVID-19 unchanged by the virus. We are all in this together.
Over the coming months, there will undoubtedly be more challenges ahead, but one thing we believe is that the technology and people that underpin supply chains will not fail. Manhattan Associates will continue to do whatever it takes to help our customers, employees and communities through this crisis because, just like you, we're 'all in'.
Deliver On Your Promise to Customers
Contact the Manhattan team