Point of Sale Software
Empower store associates with Manhattan Active® Point of Sale, a POS built to turn the store into an experiential showroom, customer service center, and neighborhood fulfillment point—with the ability to help associates sell, fulfill, and engage anywhere, all from one app.
POS is the Heartbeat of Your Store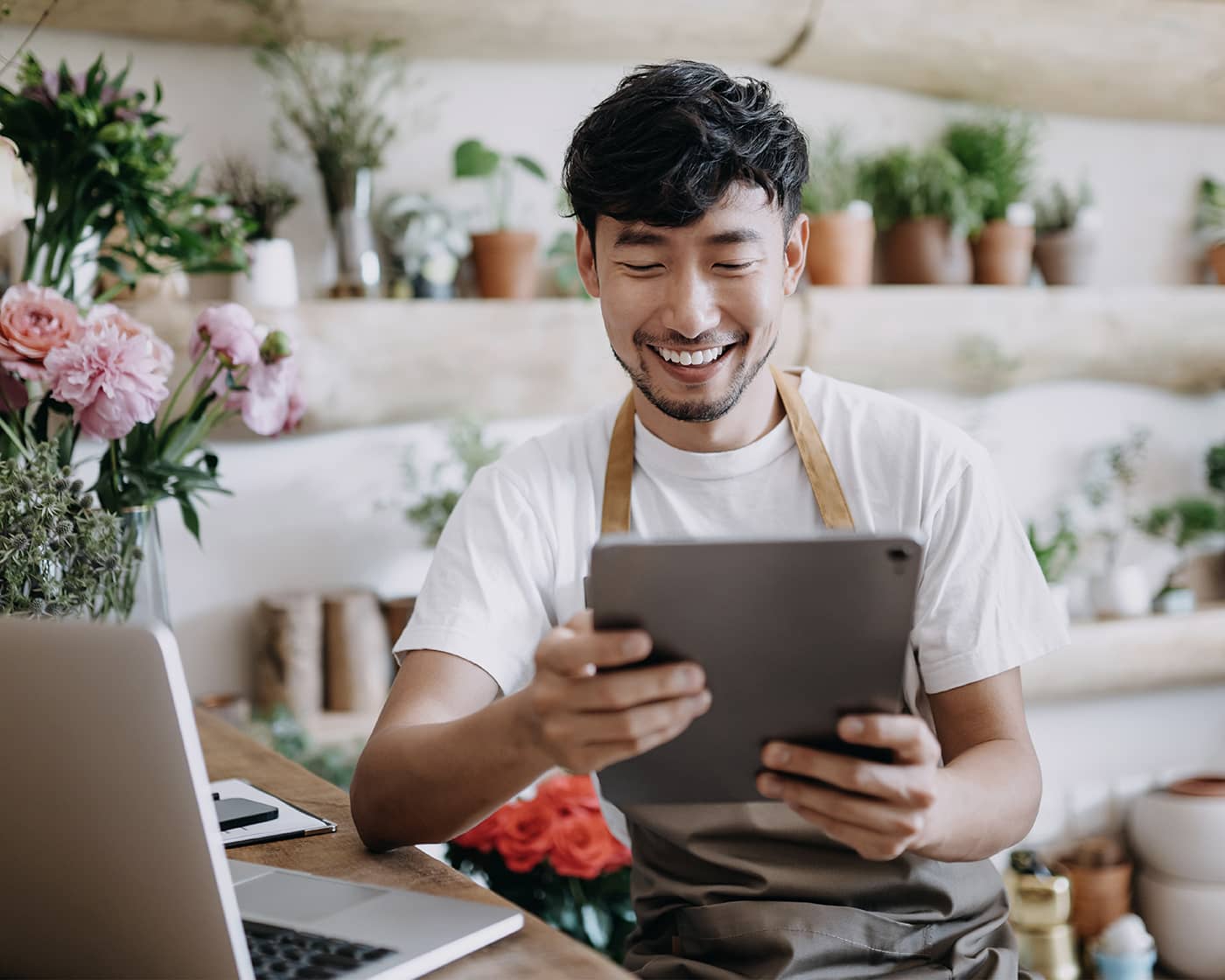 Works Anywhere
Run your point of sale system from any device, including Android, iOS, and Windows.
Works in Any Environment
Support unique store needs and preferences with an extensible user interface.
Works Offline
Get the no-downtime benefits of resilient cloud technology.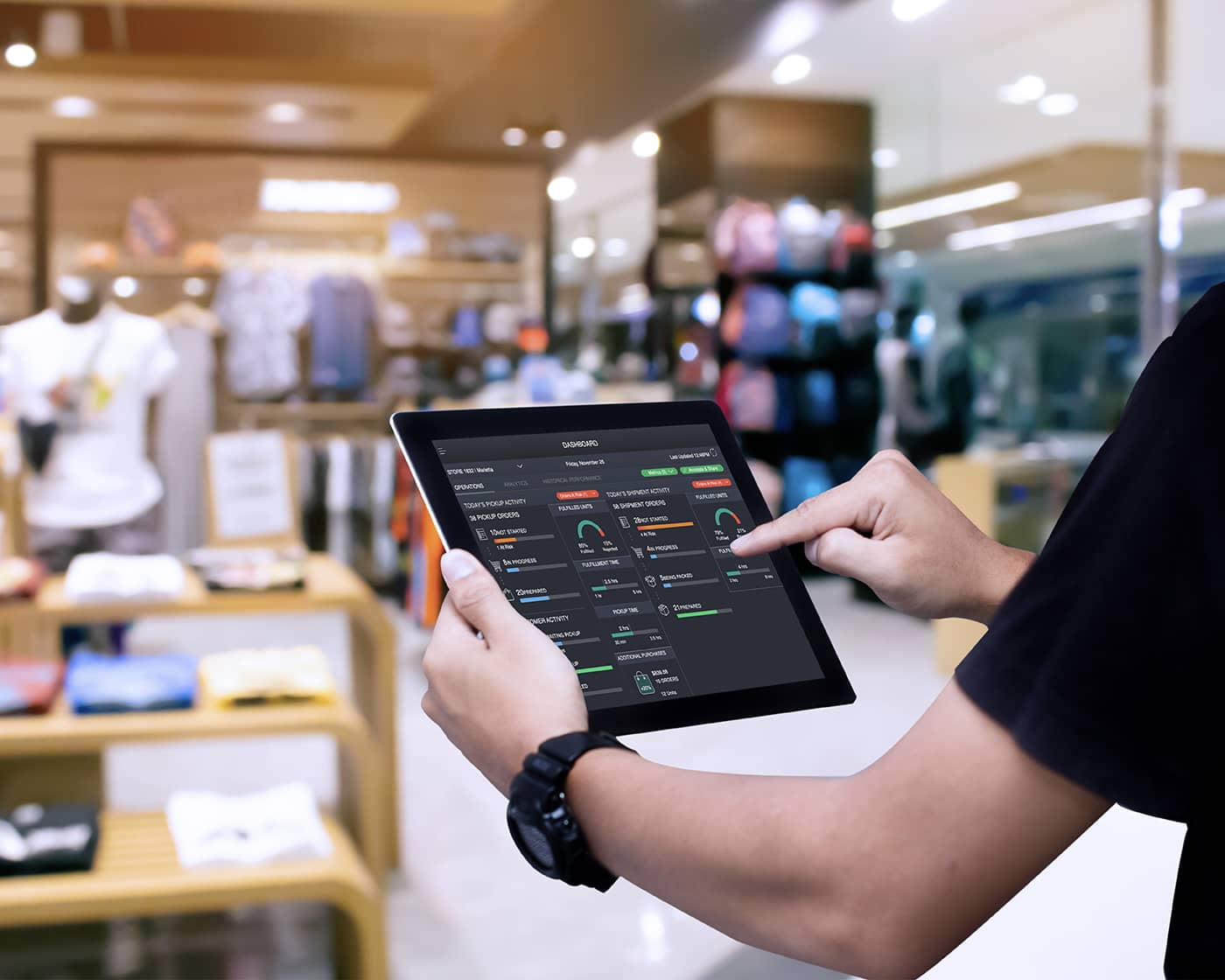 One Singular Experience
Provide one intuitive, shared experience for associates and management with Manhattan's point of sale software.
Visual Data Results
See customer, back office, and management data with interactive dashboards.
Accelerate Sale Processing
Administer faster checkouts and easier returns with RFID support.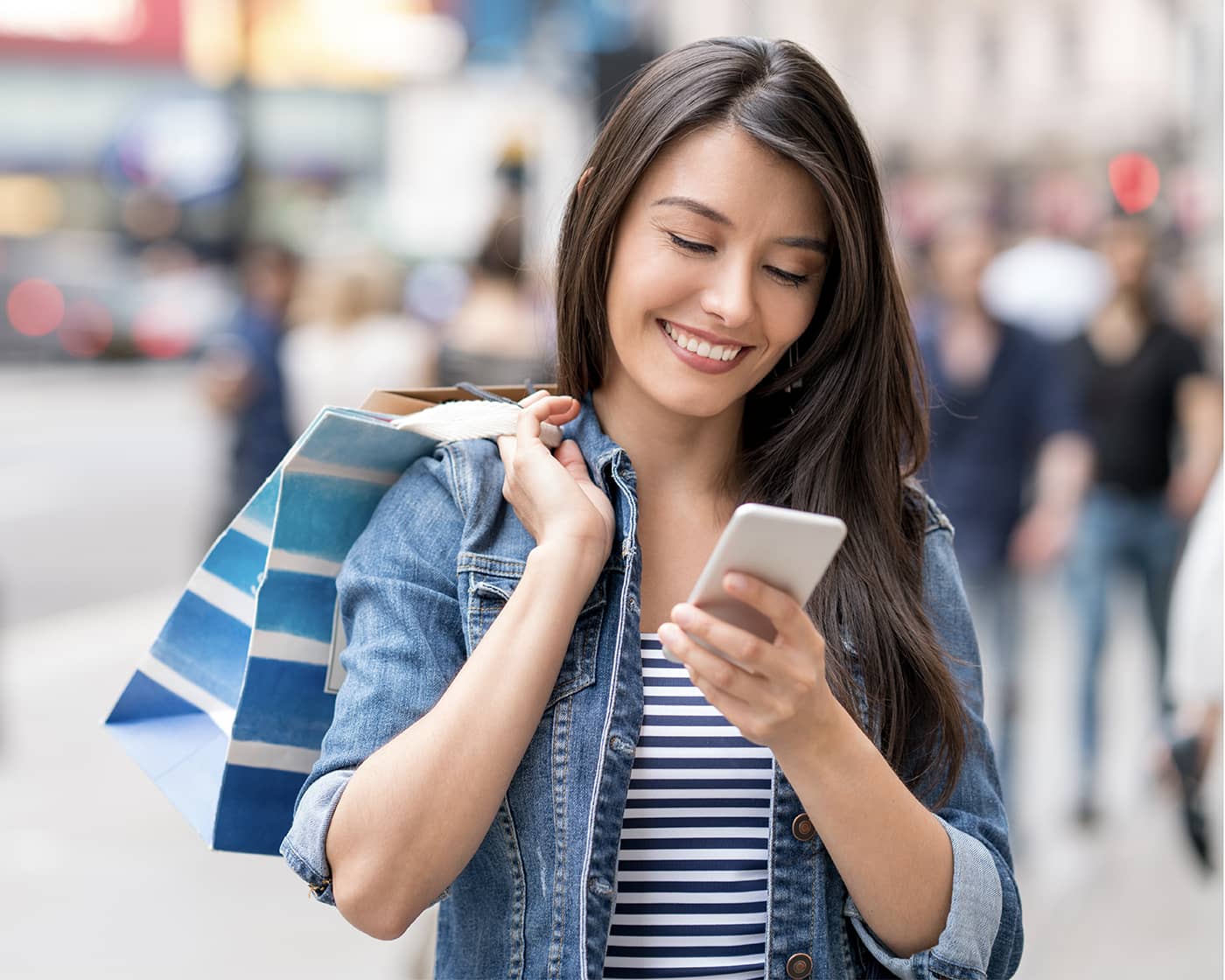 Customize Their Experience
Personalize service with virtual fitting rooms, omnichannel interactions, and more.
Enable Direct Messaging
Manhattan's point of sale solution ensures continuous engagement via two-way messaging between customers and associates.
Adapt to Customer Habits
See trends, preferences, and tendencies derived from real-time operational data.
One App for Everything POS
Manhattan's point of sale software offers a single user experience, regardless of device or operating system.
Unified Experience

Provide one intuitive experience—that runs on any operating system—for all in-store selling, engagement, and fulfillment.

Configurable UI

Support unique needs and preferences with an extensible user interface (UI).

Intuitive Navigation

Easy training—and better employee retention— through a consistent digital experience.
Leverage Large-Scale Product Catalog and Omnicart Data
Manage orders from any channel and access the entire product catalog—including item details and images—from any point along the buyer's journey with Manhattan's point of sale solution.
Access an Extensive, Network-Wide Product Catalog

Search by item attributes and access a complete product catalog with images, with in-store and in-network locations available in real time.

Unify the Buyer's Journey with Omnicart

Orders initiated in any channel can be completed, returned, or exchanged in any other channel.

Identify Opportunities

Add upsell/cross-sell opportunities to an original order or at order pickup, no matter the payment type.
Improved Clienteling
Data-rich customer insights boost your store associates' clienteling capabilities.
Expanded Engagement

Get real-time access to online wishlists and customer order histories, set up appointments, or create personalized lookbooks.

Direct Interactions

Utilize the point of sale software app to communicate with customers via text, e-mail, social, or chat.

Data-Driven Insights

Access any customer's history—including transactions, interactions, and wishlists—to find trends and tendencies.
Convenient Endless Aisles. Flexible Payment Options.
Save every sale with endless aisle visibility across the entire enterprise and global flexible payment capabilities.
Sell from Anywhere

View worldwide inventory visibility across stores, distribution centers, distributors, manufacturers—even inbound transit, and real-time pickup and delivery options.

Search the Entire Network

Search using any attribute of the item, then filter by preferred fulfillment method.

Get Global Payment Support

Get mobile checkout—including support for contactless payments and shared terminals.
The Manhattan Active® Platform
A cloud-native, evergreen, and extensible foundation engineered to handle the most complex supply chain networks in the world.
See how Lamps Plus lights the way with Manhattan's POS
Bill Gratke, SVP of Supply Chain at Lamps Plus, discusses how Manhattan Active® Point of Sale solution delivers a "peaceful" omnichannel shopping experiences.
Watch the Video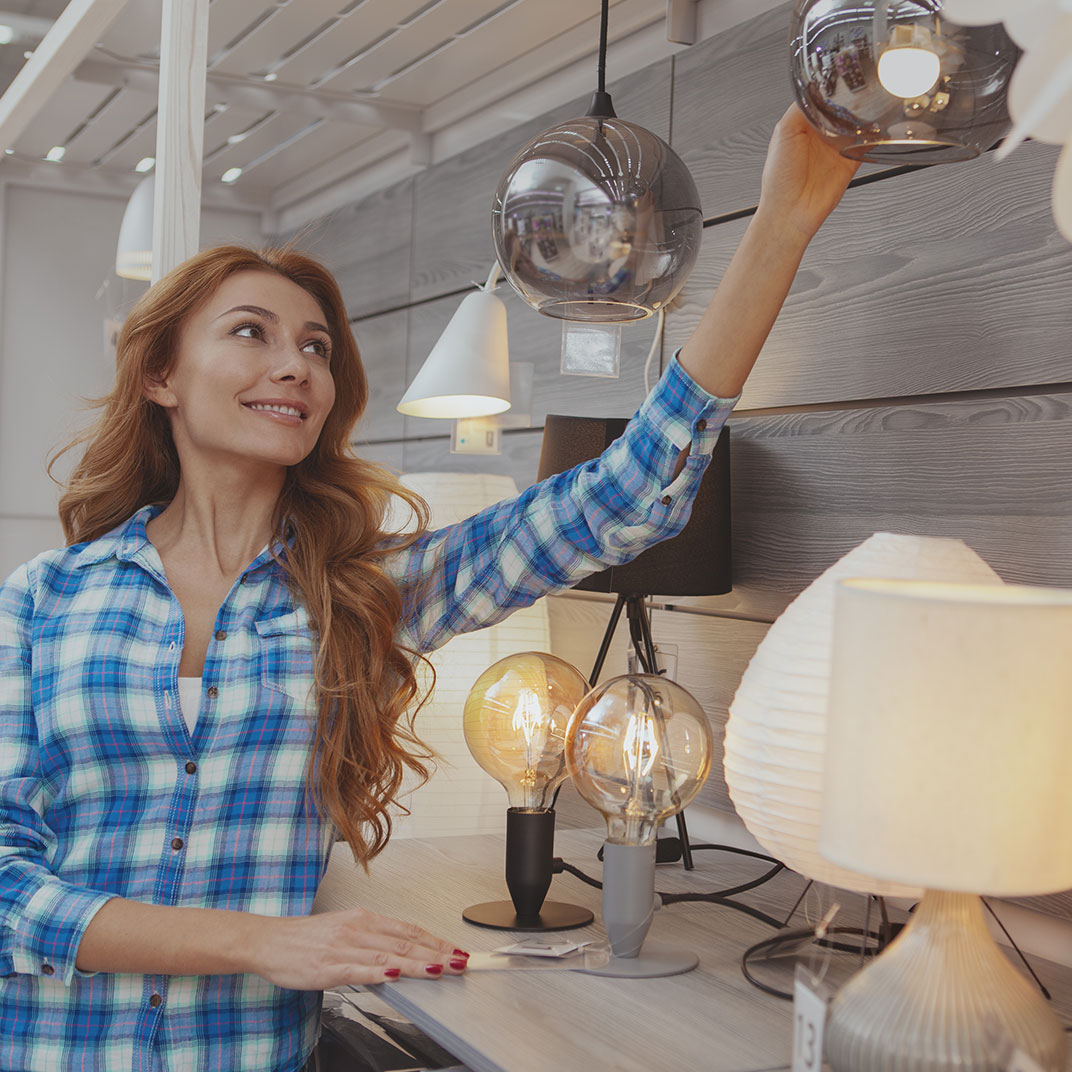 Everything Works Better With Manhattan Solutions
Manhattan offers a complete breadth of solutions that when unified, provides total coverage for your supply chain commerce needs.
FAQs
What you'll need to know about Point of Sale software. Don't forget, you can always read our article 'What is Point of Sale and Point of Sale Systems' should you need more info.
A software solution that retailers use to manage and process sales across multiple channels.
Omnichannel POS provides real-time data, inventory management, customer relationship management, payment gateway integration, analytics, and reporting.
The role of a retail store associate has become more complex with changes in technology and customer expectation.
Today, an associate's responsibilities may extend across sales, customer service, product knowledge, recommendations, inventory, fulfillment, promotions, and social media.
Because today's customers have higher expectations.
Customers now expect to control the buying journey—deciding when, where, and how to purchase and return—but they still expect to be appreciated the moment they walk into the store.
A cloud-based POS system is hosted on remote servers and accessed through the internet.
Its advantages over traditional, on-premises systems include accessibility, scalability, cost-effectiveness, automatic updates, advanced security, data backup and recovery, and easy integration with other systems.
Meet Our Partners
We deliver added value through partnerships with these best-in-class vendors.