Transportation Management
Manage every carrier, rate, route, and load with Manhattan Active® Transportation Management, engineered to adapt and grow with your business needs.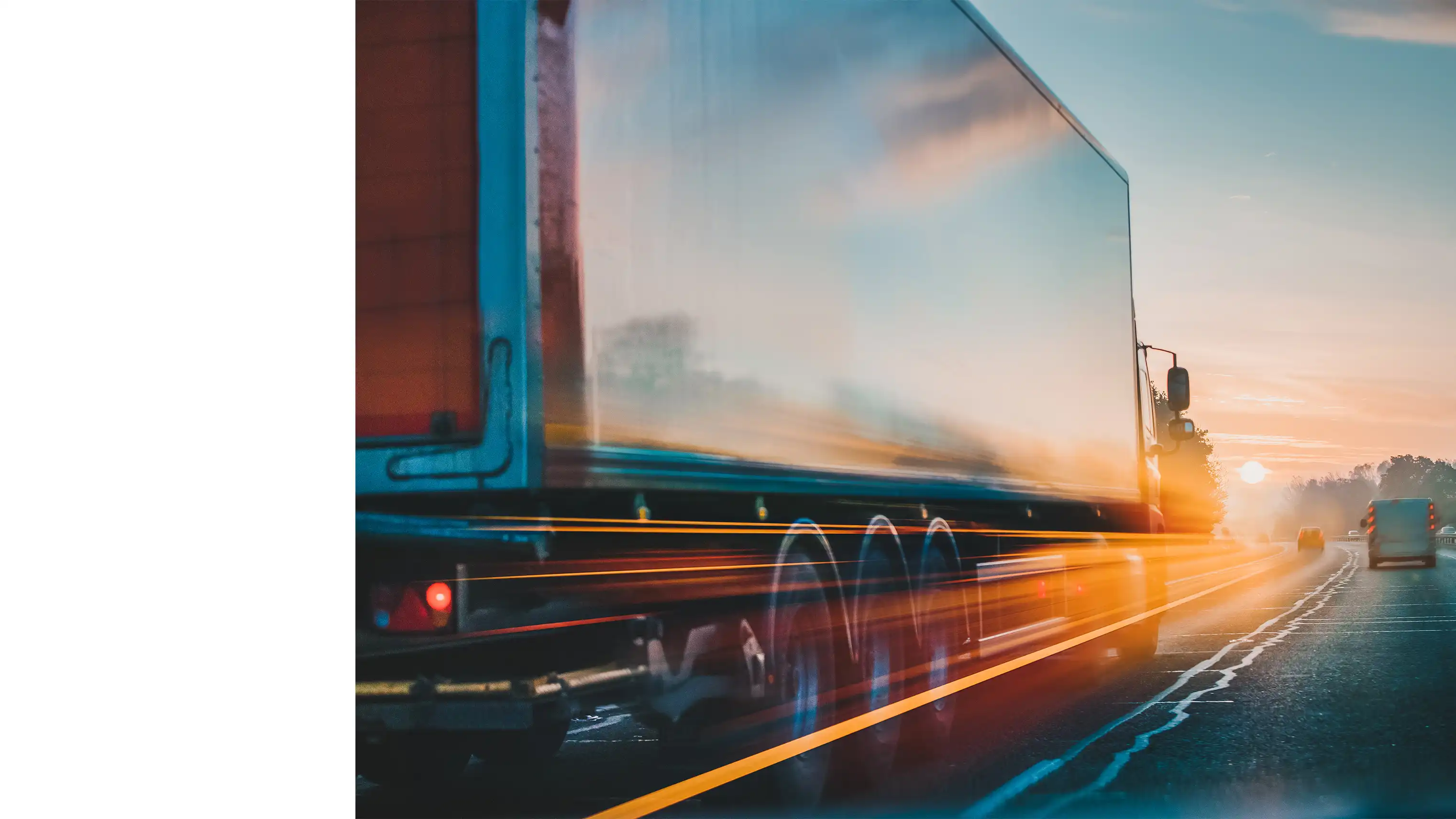 Continuous Optimization
Secure Stress-Free Planning
Smarter Cached Data
In-memory computing provides agile, scalable applications—no matter how many times parameters change.
Faster Network Solves
Command a network that's up to ten times faster—thanks to the industry's fastest multi-modal optimization core.
Better External Preparation
Access to weather, traffic, and other external data supports practical, efficient planning.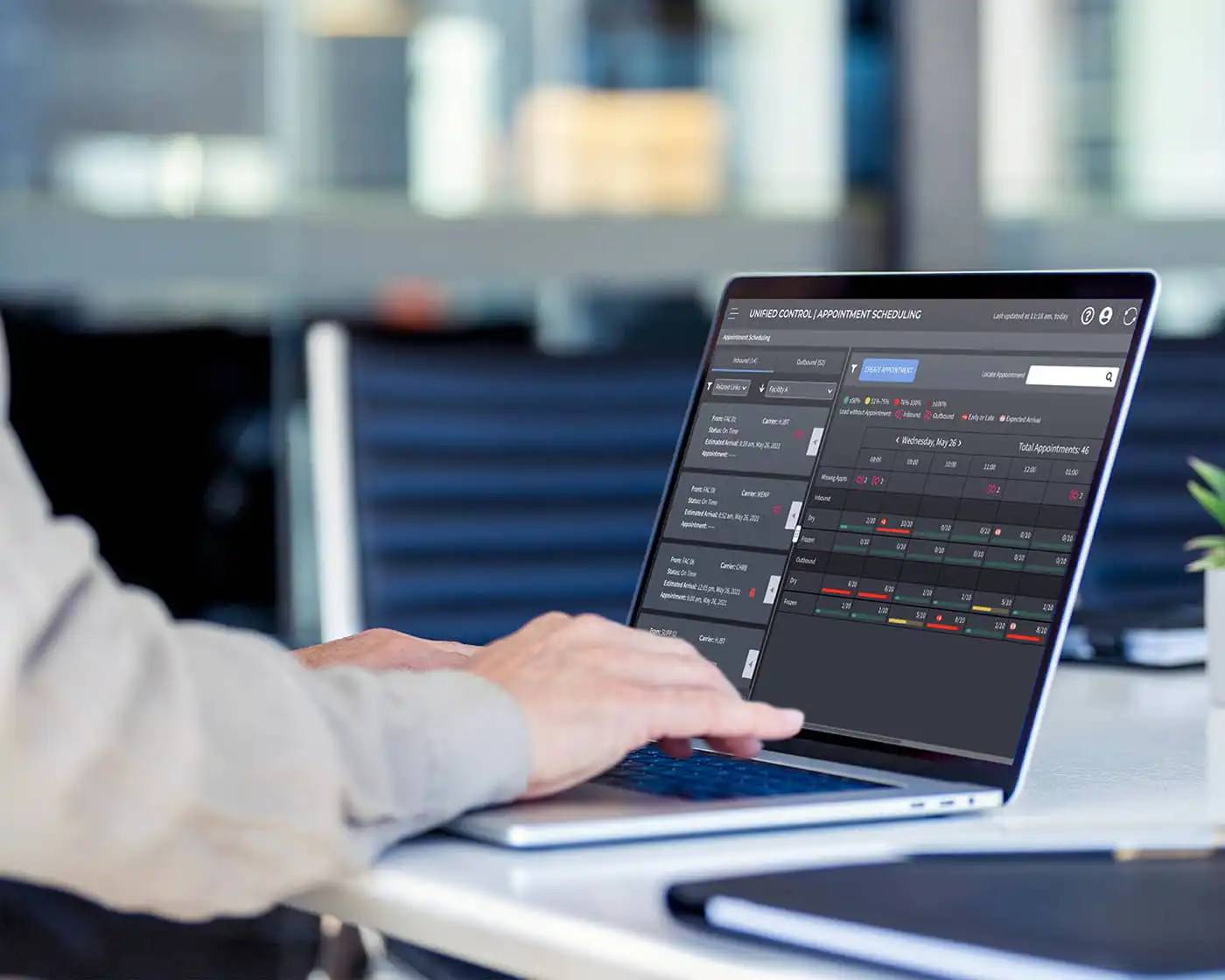 Real-Time Optimization
Applied intelligence empowers real-time distribution planning for better, faster operational decisions.
Intelligent Route Mapping
Instinctively makes the best choice among multiple route generation techniques—without oversight.
Ideal Modes
Automatic analysis of transport probabilities determines—and applies—the best mode algorithms to use.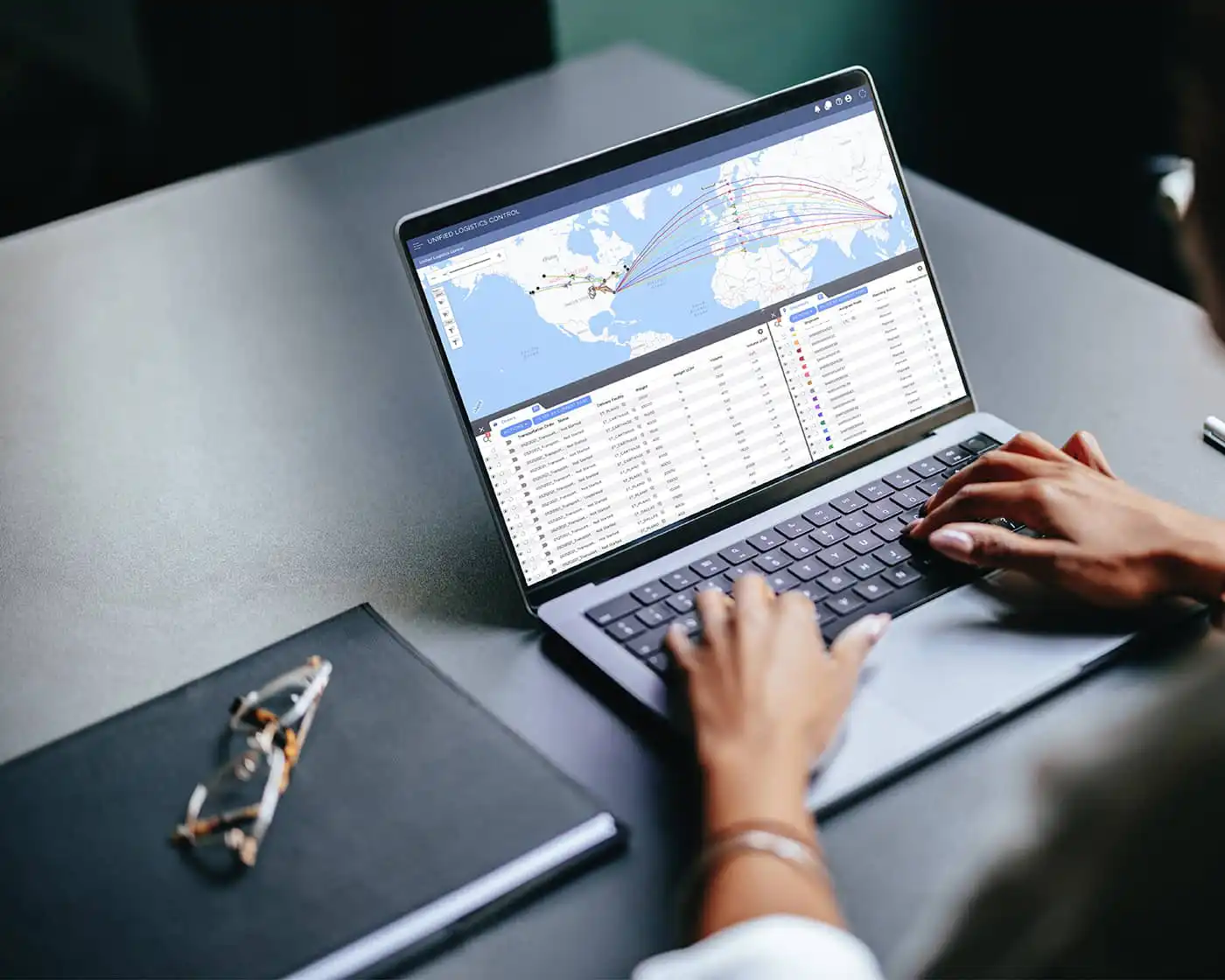 Simple Navigation
Navigate a simple, intuitive experience powered by configuration wizards and a unified interface.
Unified Control
Create and manage all planning and execution tasks with Manhattan transportation management software's unified logistics control.
User-Friendly Experience
Enjoy easier and efficient training, configuration, customizations, and operations with the same user experience as Manhattan warehouse and labor management.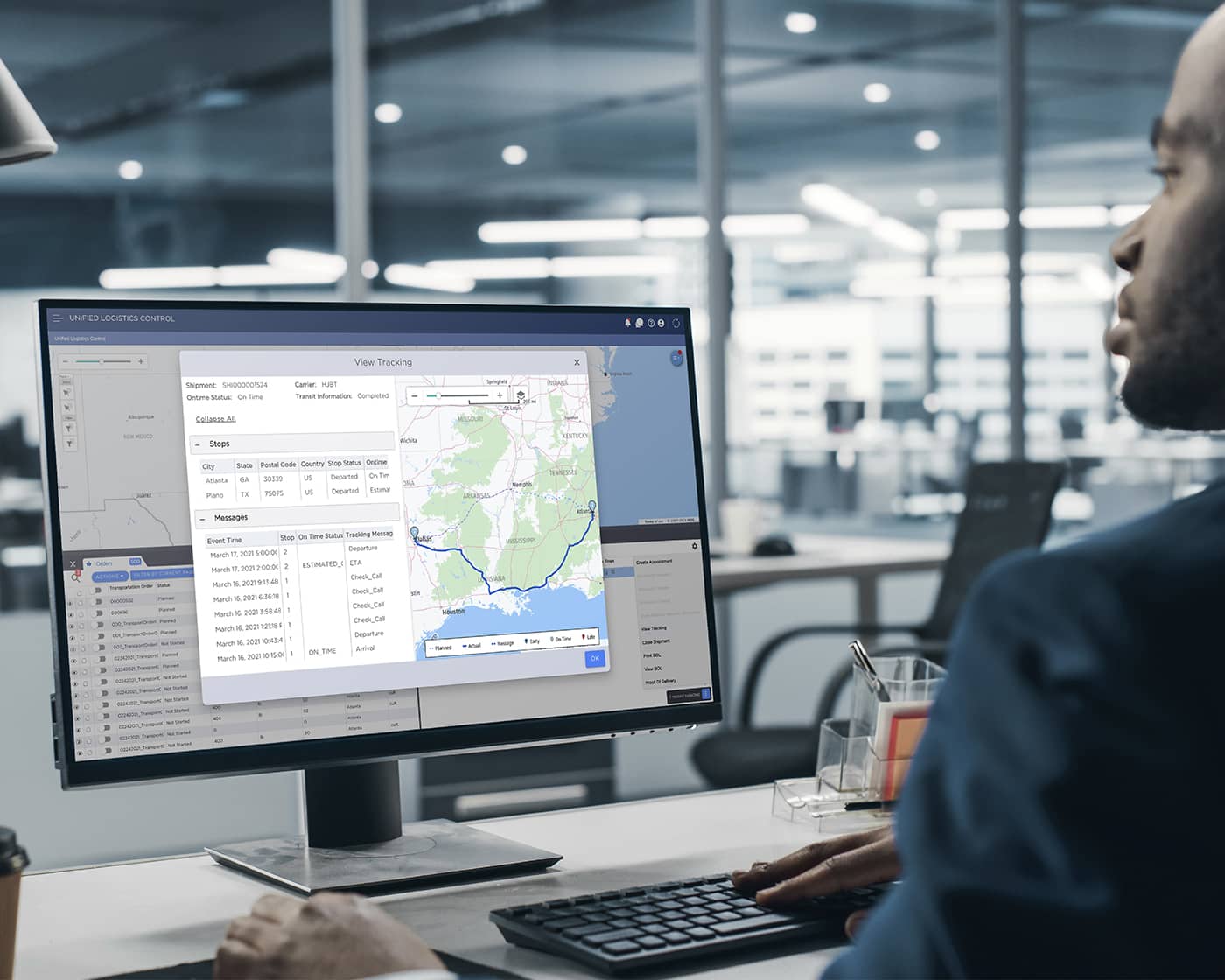 Network Wide Access
Access unlimited visibility of the supply chain—from highest to lowest level.
Effortless Acquisition
Gain easier acquisition of capacity with native integration to transportation marketplaces and brokers.
All on One App
Manage all orders, transportation, and shipments on a single app.
Control Logistics Seamlessly
Our transportation management system (TMS) is designed for fast, easy visualization of your entire transportation network.
Personalized Experience

Customize planning with interface panels.

Dynamic Experience

Stay up-to-date with interactive maps, real-time details, and simple, fast search-and-filter options.

Responsive Experience

Communicate effectively with in-app messaging and proactive, subscription-based alerts.
Test and Improve Your Plans
Challenge assumptions and test new ideas while visualizing their impact on operations.
See Probable Outcomes

Create unlimited scenarios for alternative configurations—and assess the impact of potential changes.

Consider All Options

Manipulate a wide range of variables—including demand surges—and always arrive at the best outcome.

Bid Better

Leverage both historic and forecast data to prepare carriers for bidding.
Simplify Fleet Management
Manage fleet resources to reduce transit times—and costs.
Balance Resources

Calculate the best use of all your assets—drivers, vehicles—and balance loads across shifts and resources.

Support Routes

Support long-haul needs, ensure compliance, and enable a driver-centric workday view.

Allocate Efficiently

Assign team drivers, manage relays, provide an activity audit trail, and manage driver debriefs.
The Manhattan Active® Platform
A cloud-native, evergreen, and extensible foundation engineered to handle the most complex supply chain networks in the world.
Manhattan Leads the Gartner Magic Quadrant and Critical Capabilities for TMS
A Recognized Leader
As a 5-time Leader in the Gartner Magic Quadrant™ for TMS, Manhattan has proven our capabilities in the industry, and in the 2023 Gartner Critical Capabilities for TMS, Manhattan Active TMS scored among the top five solutions for Level 3, Level 4, and Level 5 complexity operations with ratings of 4 out of 5 in seven of the ten critical capabilities.
Everything Works Better With Manhattan Solutions
Manhattan offers a complete breadth of solutions that when unified, provides total coverage for your supply chain commerce needs.
FAQs
What you'll need to know about transportation management systems.
TMS software can plan routes, track shipments, and manage costs. It helps companies optimize their logistics—such as finding cost-effective shipping or identifying ways to reduce emissions—and can be combined with other software, such as warehouse management systems and enterprise resource planning systems, to give a more complete view of supply chain execution.
Having a TMS and WMS on the same platform can: 
Improve data visibility—two systems on the same platform can provide a more comprehensive view of supply chain execution.
Increase efficiency—by automating and streamlining inventory tracking, order fulfillment, and shipping.
Improve Communication—WMS and TMS share components for different parts of the supply chain, such order, customer, item and shipment.
Support real-time data—reducing delays, overhead, and errors caused by legacy integrations, allowing for quicker response to changes in demand or other disruptions.
Save money—by helping companies identify and eliminate inefficiencies, leading to savings in inventory management, transportation, and logistics.
AI and machine learning assist with tasks too time-consuming to perform manually. Some examples: 
Predictive analytics, where ML can analyze historical data and make predictions about future demand, shipping routes, and other transportation-related factors.
Automated planning, where ML can identify the most cost-effective options and reduce delivery times.
Real-time optimization, where ML can analyze data in real-time and adjust routes, delivery schedules, and other logistics-related factors.
Self-learning, where ML algorithms can process data to continually adapt and improve processes.
Scalability, where ML can process huge amounts of data and provide insights.
Meet Our Partners
We deliver added value through partnerships with these best-in-class vendors.