The Increased Supply Chain Benefits of Microservices
22 September 2020
By Manhattan Staff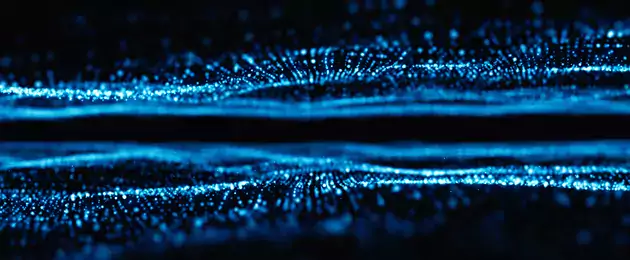 It is not just our daily routines that have been forced to change as a result of coronavirus, the pandemic has also fundamentally altered the way we do business.
A recent Adobe research report indicated that ecommerce maturity has accelerated by as much as six years over the last five months. This type of changing consumer behaviour is forcing firms and policymakers alike to do things that were previously considered impossible with their IT teams[1].
Today, flexibility, agility and customer experience are front and centre when it comes to driving the IT agenda. As a result, global CIOs and business leaders are having to quickly embrace new, iterative ways to engage with customers and suppliers, adapting to new ways of working, investing in technology innovation, and revisiting their business resiliency and agility plans for long-term success.
Turning to microservices
This shift has been most visible in the supply chain industry, where with its uptake of microservices architecture as a direct response to many of these challenges. Before we look at microservices in the context of the supply chain, let's first define what they are, and debunk any myths around what they are not.
Microservices are essentially the latest iteration of the agile DevOps model that we've heard so much about over the last five years (including Kubernetes and Docker developments)2. They are a packaging and deployment concept which aims to create technical agility by decreasing the size of and deployment dependencies between the components of an application.
Essentially, when you make the switch to microservices, you're investing in agility. As we've seen over the last five months, this is a defining quality that all organisations have had to embrace during the pandemic when it comes to not only IT, but also their supply chain networks.
As with any new technology investment – perhaps more than ever during a global pandemic – it is key to make sure the benefits and risks of microservices align with your overall goals.
Successful microservices architecture is more complex than traditional application architectures, therefore it demands more effort and discipline to design, build and manage. That said, it also brings the potential to speed development life cycles and support scalability for key to supply chain resiliency challenges like: volatile cloud-based workloads; sustained peak sales periods; ecommerce spikes; pragmatic transportation and delivery planning; or normal warehouse workforce challenges functions.
Historically, monolithic IT environments meant that organisations, especially those like retailers that rely on supply chain continuity and agility to service end customers, were often hesitant to make changes to any single application, fearing that if even one function or component failed, the entire application would fail. That result was fewer upgrades and less overall innovation.
The beauty of microservices is that IT teams can deploy their respective services independently, without waiting for the rest of the DevOps team to finish their individual modules. This means a retailer or supply chain team gains the ability to change and redeploy technology supporting a specific operational exactly when it is needed. It's a crucial operational advantage, as we've seen conditions shift and consumer behaviour change throughout the pandemic.
For many companies, a dynamic, agile and flexible supply chain that can turn market feedback into rapid operational change is still aspirational. However, the benefits of microservices, and the development of cloud-native solutions like Manhattan ActiveÒ Warehouse Management (built entirely from microservices), means that a more adaptive and responsive supply chain is now accessible to more organisations than ever.
Adaptability is now a survival trait
Coronavirus has highlighted shortcomings in many legacy models, from communities to businesses to global economies. While challenges certainly remain, there have been positive developments over the last five months, especially in the supply chain space.
The post-pandemic consumer and business landscapes have underlined the many benefits of modular, scalable, microservices architecture – especially when it comes to supply chain dynamism and agility. CIOs and supply chain directors across the globe who recognise the multiple advantages of microservices are the ones who will gain from this more innovative, more nimble approach to IT services.
---
[1] forbes.com/sites/johnkoetsier/2020/06/12/covid-19-accelerated-e-commerce-growth-4-to-6-years/#1f0677bb600f
2 forrester.com/report/Microservices+And+External+APIs+Underpin+Digital+Business/-/E-RES137951
Deliver On Your Promise to Customers