Supply Chains Never Stop: The Trucks Are Coming!
20 March 2020
By Gregg Lanyard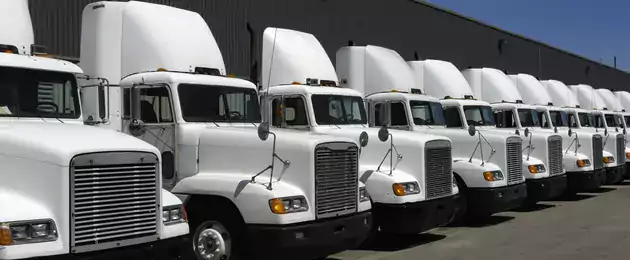 As we navigate these uncertain times, something on everyone's mind is ensuring food, medicine and other basic necessities are available for their families. This focus goes hand in hand with figuring out how we run the gauntlet of the supermarket while respecting the concept of social distancing and finding what we need on the shelves.
The scenes in the supermarkets these last few weeks are unprecedented and a bit unsettling. Supply & demand are being tested – short-term.  However, supply chains have come a long, long way since we last faced adversity of this level. But know that there are no shortages with necessities. The shelves will get restocked.  And above all, supply chains never stop! The trucks are coming.
Heroic behaviors are in progress within the grocery, pharmaceutical and healthcare industries. While many of us have retreated to working from home, the employees in these verticals are in the store, in the warehouse and in trucks, getting goods from points A to B…so that our families have food, medicines and other life necessities.
Nobody could predict this unexpected peak demand that we are experiencing, and it will take a moment for the supply to catch up.
"Be patient, the trucks are coming …"
Behind the scenes, the wheels are literally in motion. Increased demand to replenish stores is activating fulfilment initiatives and strategies within warehouses across the country. Trucks and drivers are mobilising. The shelves are filling back up.
These back-end processes, the dynamic technology driving this responsiveness, and the people keeping us all on the move are heroes one and all. Efficient and effective supply chains run on great warehouse management systems with reliable transportation management systems - keeping that vital inventory in motion to ensure we get the right products, in the right place, at the right time.
Supply chains never stop.
Deliver On Your Promise to Customers