Market Research: Black Friday under Lockdown
23 November 2020
By Manhattan Staff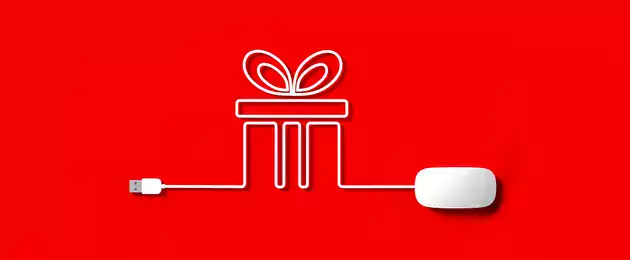 Alexa, deliver my iPad by drone this Black Friday…
Since Black Friday hit the shores of the UK in 2010, ONS statistics from the last ten years show that online spending during the month of November has steadily increased year-on-year to the point where it hit 21.5% of the UK's entire retail spend in 20191.
Given the nationwide lockdown the UK is currently enduring, there will be no scenes of mass hysteria or stampeding consumers dashing to get their hands on new televisions or smart speakers this year. Instead, British high streets will remain closed, as part of an effort to combat the surge in Coronavirus cases – an effort that will hopefully see the country re-open in time for Christmas.
Whether it's life under lockdown or simply living with and managing the associated risk of COVID-19, the events and restrictions of the last nine months have significantly changed consumer behaviour for billions of people around the globe – just because physical stores might be closed, it simply means Black Friday 2020 is going online this year.
With the spending habits of billions of people shifting online out of necessity over the last nine months of the pandemic (ONS statistics from May 2020 showed that one third of all UK retail spend was conducted online), the closure of stores may not cause as much disruption to retailers as they might have once feared2.
In the run up to Black Friday, the Manhattan Associates team conducted research with YouGov to find out a little more about the mood of the British public and how they plan to spend their £s – below are some of the most interesting takeaways:
It's official. An Englishman's home is his castle. Over a half (32%) of Brits planning to purchase household goods, or (21%) DIY goods for home improvements on Black Friday.
 
You better have a great omnichannel solution to support an excellent optimised mobile experience. Almost half (46%) will surf for Black Friday deals and pay using their smartphones this year. With more online spend coming from mobile devices, is your omnichannel capability fit for purpose?
 
Alexa buy me a new Mac Book Pro. While only 5% of Brits plan to use voice assistants for purchases this year, as virtual assistants become more popular, this figure will surely only increase in the coming years. Do you have plans to integrate voice fit into your omnichannel solutions in the long-term?
 
While value for money is still a primary factor for consumers, speed of delivery is ranked third when making online purchases (37%). Do you have warehouse systems and transportation networks that can meet this requirement?
 
The last of the millennials and the Gen Z age group (18-24) are more invested in brand sustainability and ethics when making online purchases, with 27% saying it's important to them compared to 16% of the total sample.
 
Almost two thirds (62%) of online consumers say they are fairly or very likely to visit a physical store after a good online experience. And, it is the younger demographics (18-24 and 25-34) that are most likely to be influenced by online experiences and visit physical stores in the future.
The message here is two-fold: by employing an effective omnichannel strategy now will ensure that there is hope for the high street in a post-pandemic world, when stores do eventually open up again to customers.
From Deliveroo bicycle couriers, to automated, last-mile delivery bots and surges in click and collect requests, the pandemic has certainly changed fulfilment and delivery options in the UK. Times have changed so much so, that 4% of those surveyed would actually like items dropped in by drone!
 
The British are turning to the Black Friday sales to provide for some well-earned online retail therapy this year as 36% in England, 35% in Scotland and 30% in Wales of those surveyed say they will be using the sales to treat themselves after a torrid 2020.
Whether it's inventory management and visibility of stock; smarter warehouses or micro-fulfilment from dark stores; curbside pickup; streamlined transportation networks, or simply omnichannel capabilities, the challenges to retailers associated with ecommerce are very real.
The digital transformation of the retail industry has accelerated as a result of COVID-19 and many of the developments and changes, both brands and consumers have witnessed, are likely here to stay. While Black Friday, is going to certainly look very different this year, it will be interesting to see if this 'one-off' shift becomes the norm in years to come.
As we look ahead to retail recovery in 2021 there are two questions we need to ask. First, will anyone really miss wrestling a 20 stone man for a 4K Sony Television on the 27th of November? And second, as ecommerce becomes the default setting for billions of consumers around the world, are supply chains ready to meet the subtle, yet fundamental changes ecommerce puts upon them and the brands they support? 
All figures, unless otherwise stated, are from YouGov Plc.  Total sample size was 2,066 adults, including 560 who plan to shop online this Black Friday. Fieldwork was undertaken between 30th October -2nd November 2020.  The survey was carried out online. The figures have been weighted and are representative of all GB adults (aged 18+).
1 ons.gov.uk/businessindustryandtrade/retailindustry/timeseries/j4mc/drsi
2 ons.gov.uk/businessindustryandtrade/retailindustry/timeseries/j4mc/drsi
Deliver On Your Promise to Customers