Store inventory & fulfilment
Support any combination of fulfilment at any point in the buyer's journey with Manhattan Active® Store Inventory and Fulfilment, built to grow with rapidly changing omnichannel demands.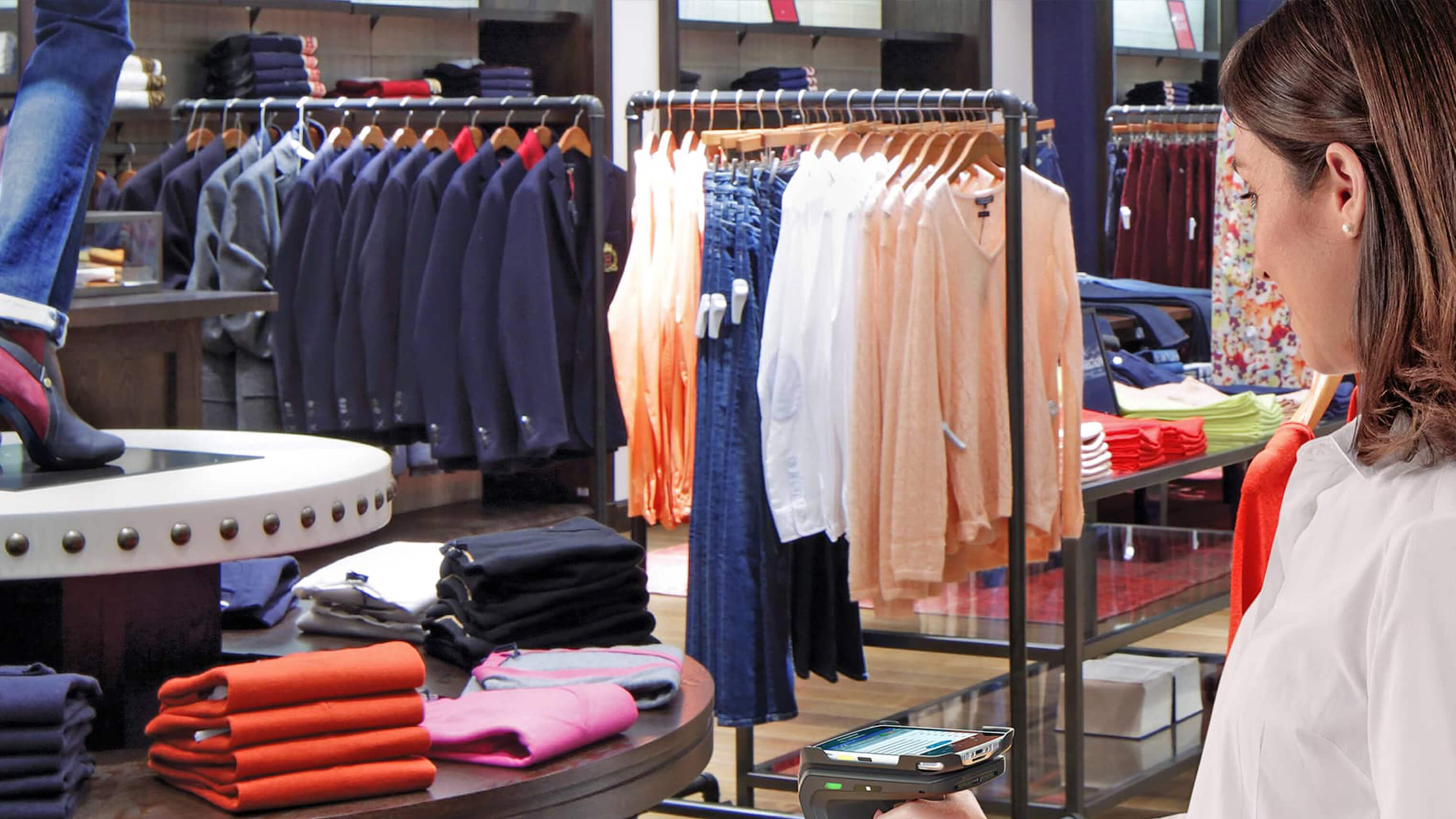 Transform store fulfilment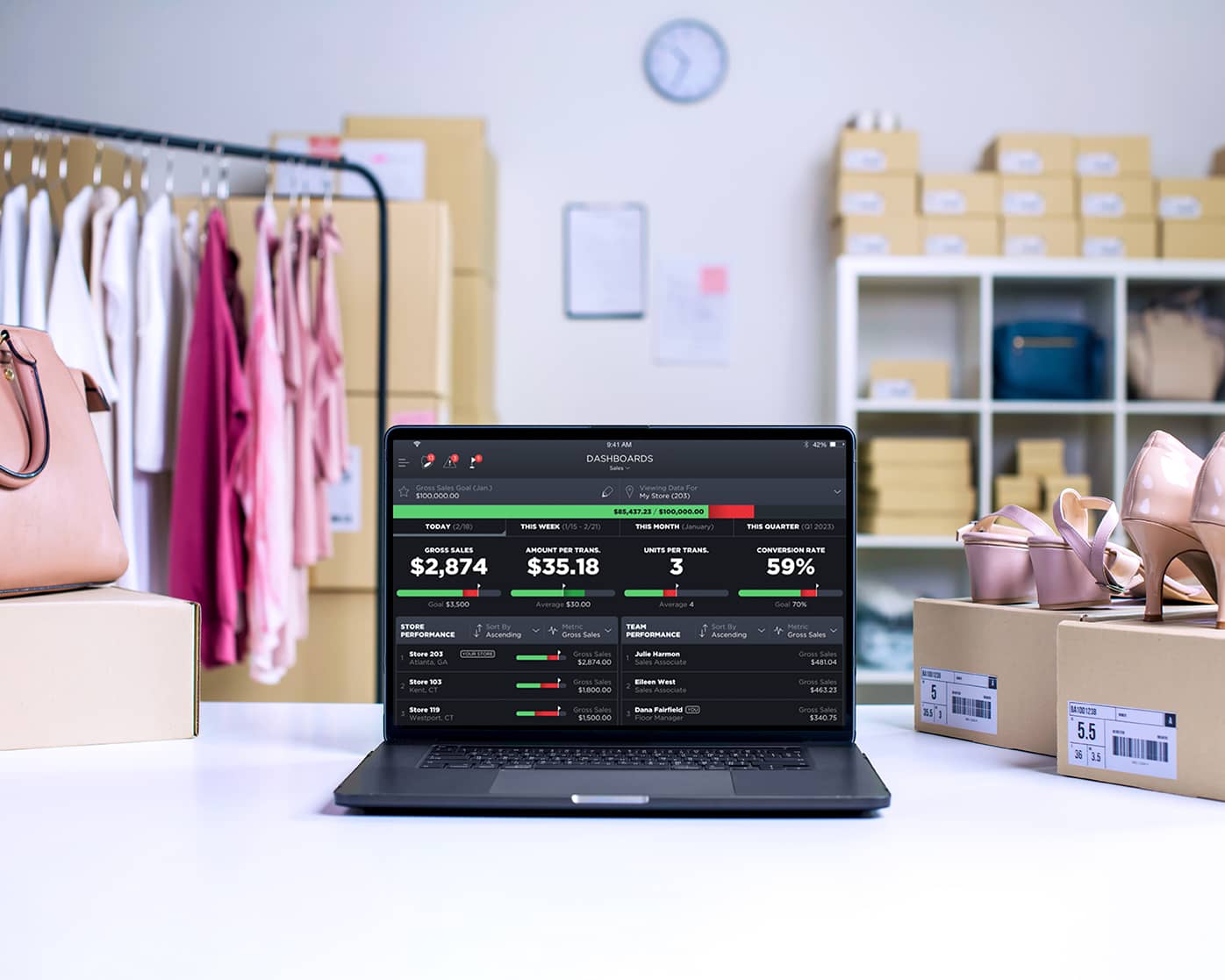 More optimised picking
Spend less time searching for items with optimised pick paths and picking strategies.
More accurate inventory
Get faster time to pick-up or ship performance with precise inventory accuracy.
More visibility
Provide managers with real-time visibility of store heath and associate performance.
Endless aisle inventory
Support store pickup and/or direct delivery fulfilment in the same transaction with access to network-wide inventory visibility.
Two-way text
Customers can directly text with associates during clienteling, pickup or customer support.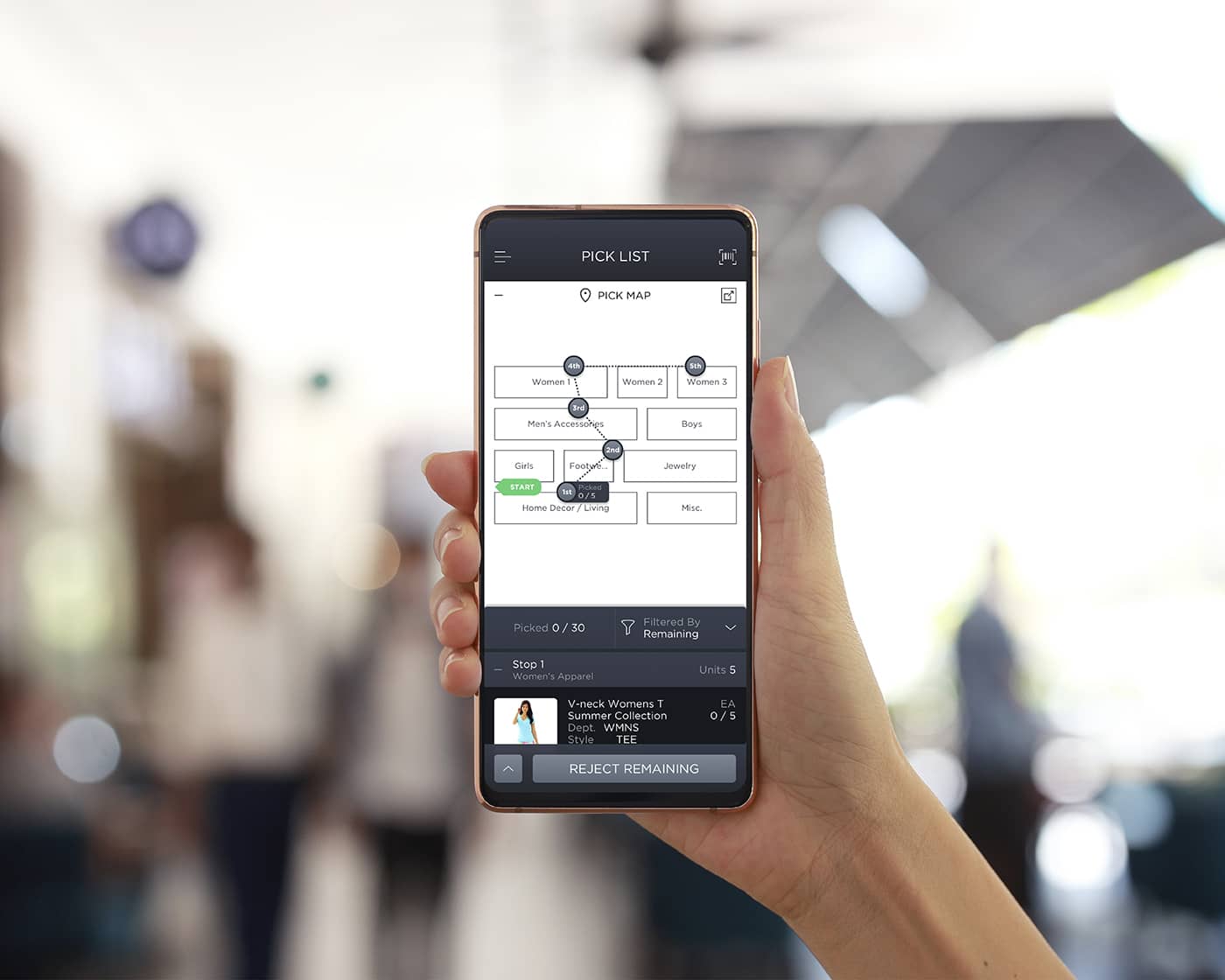 Enjoy a singular experience
One UI experience—regardless of device or operating system.
Utilise guided workflows
Follow guided mobile workflows for picking, packing, shipping or selling.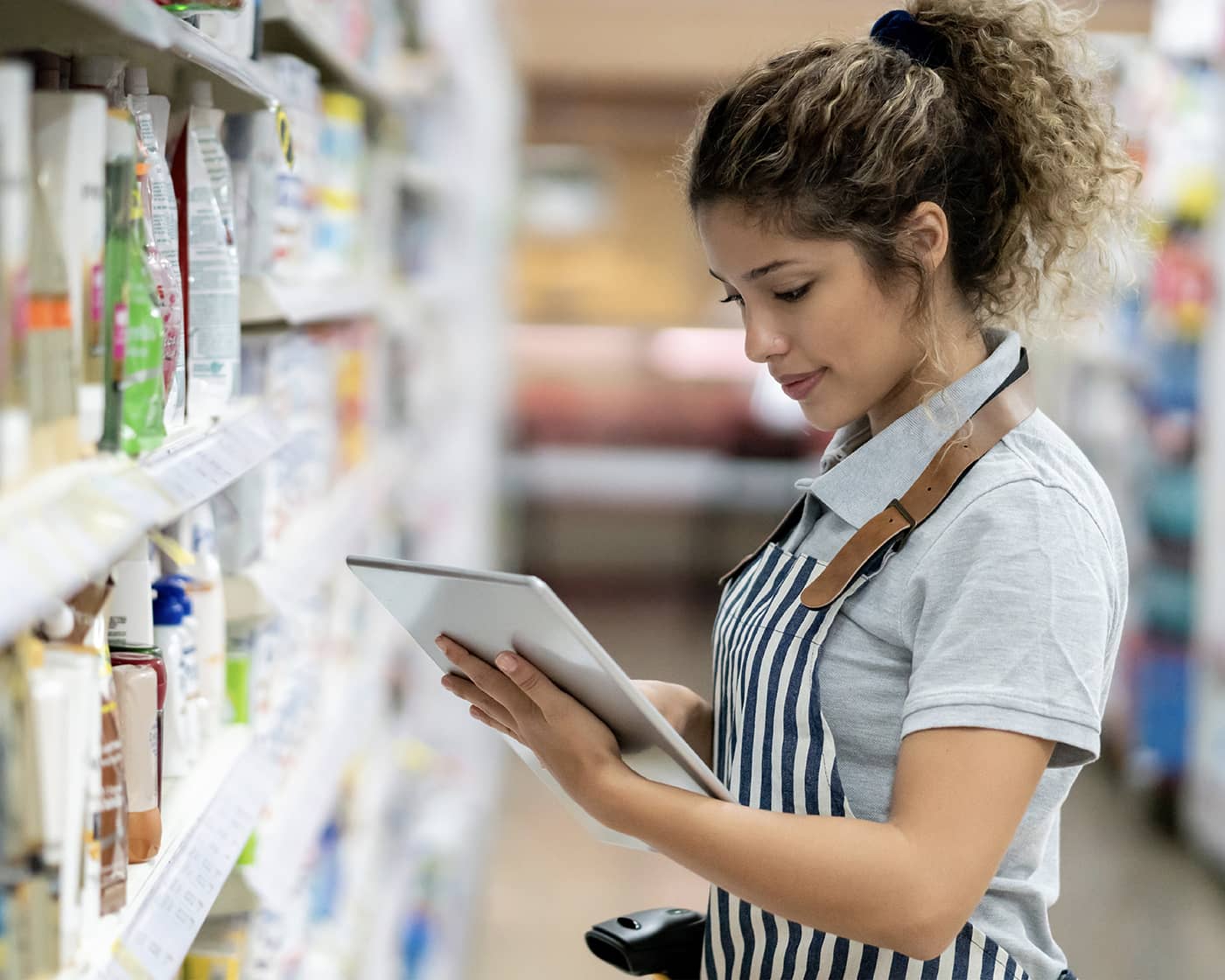 Minimise travel
Expend less energy with DC-quality pick-path optimisation algorithms.
Identify priority orders
Gain automatic identification and receive notifications of at-risk or priority orders.
Pick smarter
Get intelligent picking strategies that work by order, batch, team-based, or pick to slot, based on store operations, processes and layouts.
Curbside and in-store pickup
Manhattan's order fulfilment software provides support for every store-based strategy, including: in-store pickup, curbside pickup, locker pickup, fleet delivery, parcel ship or same-day courier.
Real-time monitoring

Identify high-priority and at-risk orders and get push notifications for new pickup or shipment orders and customer pickup ETA or arrival.

Direct communication

Communicate directly with customers during pickup, to extend expiring pickup dates or switch to direct shipment.

Minimised abandonment

Return expired or abandoned pickup orders to the shelf quickly—or offer direct shipment instead.
Easier picking and shipping
Manhattan's order fulfilment system draws upon more than three decades of leading warehouse management expertise to ensure associates have the guidance and the tools for any fulfilment challenge they face.
Customised picking options

Optimised picking based on your store operations, processes and layouts by order, batch, team-based picking and pick-to-slot.

Get RFID support

Activate a smarter pick path with RFID-enabled pick path optimisation that results in increased efficiency and less travel. Plus, users can access a "find mode" that fast-tracks associates straight to missing items.

Simplify parcel shipping

Ship and track parcels with native integration to leading carriers.

Make last-minute changes

Identify top priority and at-risk orders with guided flows to accommodate late order cancellations or changes.
Robust inventory management
Handle every fulfilment requirement with an order fulfilment software that is the result of over three decades of distribution expertise.
Always current inventory

Manage inventory through real-time adjustments and disposition codes, while native unification with order management ensures store inventory updates are immediately reflected in selling channel promising and sourcing.

Simple cycle counts

Get native overhead and handheld RFID support for inventory accuracy—plus support for fast, precise inventory cycle counts.

Easy receiving and transfers

Plan for receiving with receipt visibility and receive in-store by item, package, case or load with support for audits, blind receipts and wrong store receiving. Get full support for pullback and transfer order capabilities for end-of-season inventory returns and rebalancing, and ad-hoc initiation of store inventory transfers between stores or return to vendor.
Fulfilment insights
Raise customer satisfaction with Manhattan Active Store Inventory and Store Fulfilment solutions that deliver real-time access to information, activities and processes, driving efficient store fulfilment.
Fulfilment dashboard

Manhattan's store order fulfilment software was designed by the same teams that build Manhattan's industry-leading supply chain tools—and to the same rigorous standards required in the distribution centre.

Fulfilment scorecard

Get the KPIs you need by controlling the in-store fulfilment activities with real-time insights into fulfilment, performance and risk.

Associate and store-level details

Real-time units picked and/or packed by hour efficiency monitoring and store-level picking and packing efficiency totals.
The Manhattan Active® Platform
A cloud-native, evergreen and extensible foundation engineered to handle the most complex supply chain networks in the world.
Manhattan is the recognised Leader in OMS
Forrester Wave
Ranked highest overall in Forrester's evaluation of the best OMS software—with top scores for enterprise inventory management, fulfilment, pre-purchase customer experience and solution architecture—Manhattan Active was the only leader in The Forrester Wave:™ Order Management Systems, Q2 2021.
Kendra Scott pivots to ship-from-store with Manhattan
Unable to open phtysical retail locations, Kendra Scott implemented Manhattan's ship-from-store capabilities in a matter of days—then followed up with curbside pick-up, saving its in-store inventory.
Read the case study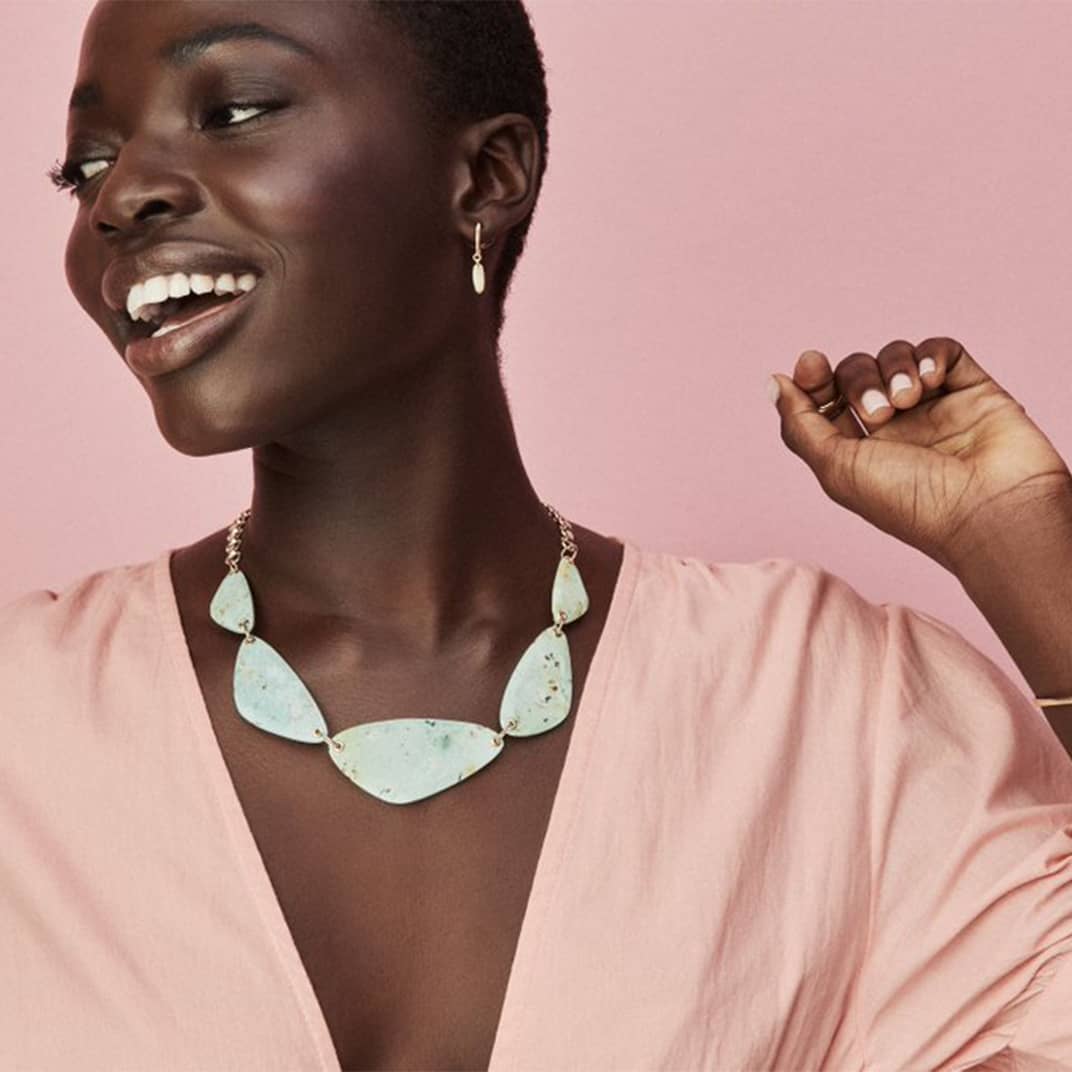 Everything works better with Manhattan solutions
Manhattan offers a complete breadth of solutions that when unified, provides total coverage for your supply chain commerce needs.
FAQs
What you'll need to know about store inventory and fulfilment.
Stores are increasingly used as fulfilment centres to support both online and in-store sales, which is often referred to as "omnichannel fulfilment" or "click-and-collect" and involves using store inventory to fulfil online orders, as well as offering customers the option to pick up their online orders at the store.
Stores can provide a wide range of options, including in-store pickup, to allow customers to place online orders and pick them up at outside at the pavement, in a locker, or by coming inside the store to pick up. Ship from store refers to shipping products directly to customers from the store to reduce shipping costs and delivery times for customers who live near the store.
Inventory accuracy in retail stores has been traditionally low for reasons such as:
Manual data entry where many retailers still rely on human data entry to track inventory levels, which can lead to errors.
Lack of standardisation when different stores or departments within the same store use different methods to track inventory, it is difficult to get a clear picture of overall inventory levels.
Poor data quality means retailers may not have a clear understanding of their inventory levels, due to data being entered inaccurately, missing data or not updating in a timely manner.
Complex supply chains where retailers often have multiple suppliers and distribution centres, can make it difficult to accurately track inventory levels across different locations. High product turnover affects retailers that carry a large number of products that have a short life span, making it challenging to accurately track inventory levels.
Theft and shrinkage cause retailers to lose inventory to factors such as employee theft, shoplifting, or administrative errors.
Lack of technology affects retailers that don't use inventory management software or other technology to track inventory. As a result, retailers may find it difficult to accurately track inventory levels.
Radio Frequency Identification technology provides real-time visibility into inventory levels via RFID tags, which are small chips attached to products, and can be read using RFID readers, which can quickly and accurately scan large numbers of products.
Manhattan offers the most comprehensive support for in-store RFID in the industry, with native support for overhead and handheld readers.
Meet our partners
We deliver added value through partnerships with these best-in-class vendors.