Backing Pride 365 Days A Year: Don't Just Say It, Support It…
23 June 2022
By James Canham Ash
In the globalised, inter-connected world that we all live in today, diversity, inclusion & unity should be seen as hallmarks of strength & something that makes us all better. Just look at the good the United Nations has done since it was founded in 1945; the way that countries & different groups in communities came together during the pandemic; or the benefits international commerce has brought billions of people all over the globe.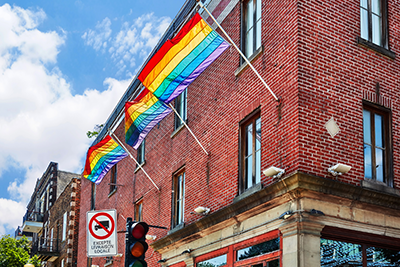 As diversity, equity, inclusion & belonging initiatives gather momentum in the corporate environment, it's important that during PRIDE month (& indeed throughout the year), we go beyond simply 'saying' we support our LGBTQ+ community in the workplace (as well as outside of it too), but we also really stand up & 'support' it in our actions too.
The business benefits of more diverse workforces are proven. Consulting firm McKinsey released a study in late 2020 that found companies in the top quartile for gender diversity on executive teams were 25 percent more likely to have above-average profitability than companies in the fourth quartile.
Financial performance aside however, diversity & inclusion matters not only because it's directly correlated to business success, but more importantly because it's the right thing to do too.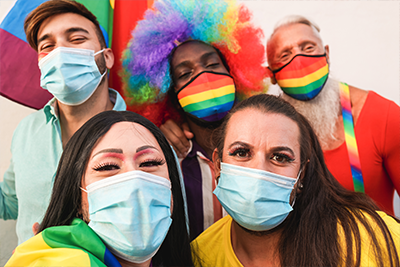 Just imagine for a moment, not being able to bring your authentic self to the workplace, or having to continually pretend to fit in to an environment just to keep your job. Imagine not being able to use the same buses or schools because of your skin color, or not being considered for positions or promotions because of who you love.
Until recently these were all challenges that people of colour & those in the LGBTQ+ community had to manage on a daily basis – sadly, in some places around the world, they still do, even in 2022.
As more & more companies offer remote & hybrid work opportunities following the pandemic, there's a chance like never before to increase diversity, inclusion & belonging of underrepresented groups (like the LGBTQ+ community) at all levels within companies. That's a good thing from any perspective.
American actor George Takei, famous for his role as Mr. Solo in Star Trek, once said:  "We should indeed keep calm in the face of difference & live our lives in a state of inclusion & wonder at the diversity of humanity." I particularly like this quote because it focuses on the beauty of diversity, rather than the divisiveness & fear of that which is different.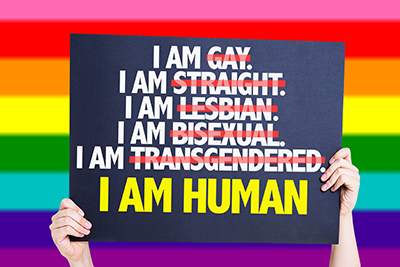 As part of PRIDE month 2022 & indeed throughout the year, our role as allies to the LGBTQ+ community (& indeed all marginalised groups in our workplaces & societies) must be to stand up & make our voices of encouragement felt with tangible acts of support.
At Manhattan, we know we are a stronger company & a stronger community through the uniqueness of all our team members & we celebrate it every day.
2022 is the time for more allies to stop 'saying' & start 'supporting' the LGBTQ+ community more actively by helping create environments that feel not only safe, but environments that also value the diversity of the entire spectrum of human experience. Afterall, life is so much more satisfying & fulfilling in technicolour!
Deliver On Your Promise to Customers
Contact the Manhattan team