Supply Chain Resilience Key To Global Vaccine Supply
28 June 2021
By Jacky Marolleau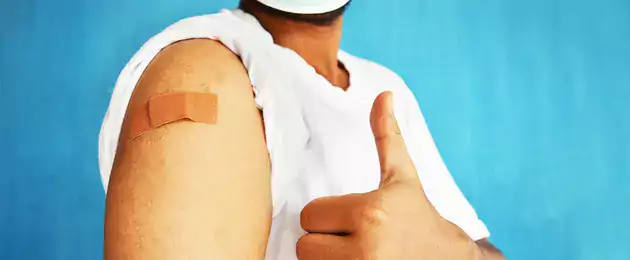 Never has a pandemic hit such a globalised and interdependent society. According to the World Trade Organisation, more than two-thirds of world trade occurs through global value chains (GVCs), in which products are made in several different countries to take advantage of economies of scale and least-cost production.
The world relies heavily on supply chains, especially to ensure that basic necessities reach all people around the world. In the current context, the goal of every government and public administration is to be able to supply their respective populations with the Covid-19 vaccine in order to reach a situation of new normality and revive the economy as soon as possible.
But this is no easy task. Due to the pressure of the global demand for vaccines and the short time available, the logistics chain has reached a complicated and challenging situation on several levels. And the result, if efforts are not united, can be devastating both in economic terms and in terms of people's quality of life.
The ability to rapidly build supply chain resilience has never been more essential. Optimising and strengthening global supply chains to enable greater volumes of goods and services to move more quickly and safely, and to bounce back in the face of adversity, is the ultimate challenge for industry to ensure that vaccines arrive on a global scale.
More complex than ever
The pandemic has forced pharmaceutical companies, governments and logistics experts to quickly put in place a massive supply chain to deliver a product to a significant portion of the world's population of nearly 8 billion people. The effort has only just begun and needs to be scaled up rapidly to achieve some social and business normalcy.
The urgency tends to trigger the worst threats to the global supply chain, such as crime and corruption. Moreover, national, regional and local threats are not the only ones to consider: now, there are also digital threats. As recently as this year, media outlets around the world announced that the supply chain needed to distribute the vaccine had suffered a global phishing campaign.
In addition, the global supply chain is more complex than ever: it has a large number of different players, and the number of processes to be synchronized is increasing. How should the supply chain be designed so that it does not fail at such critical times as now?
The value of an integrated supply chain
The differential value lies in designing an integrated supply chain, ranging from ensuring compliance with local regulations and measures at the manufacturing level, through the different levels of approval required to move certain drugs from one warehouse to another, to the tracking and tracing elements required in the transport of vaccines and pharmaceuticals.
For example, in the case of vaccines, they require very low temperatures during transport and storage. This is not something that can simply be put in a box and shipped through a common carrier, but rather supplies are needed on a large scale.
In this sense, a key component of supply chain resilience in the digital and continuously transforming era involves combining of all demand, supply, labor, distribution and automation into a precision instrument of efficiency across all facilities in the network, regardless of physical size, speed or volume. It can transform what a distribution facility is capable of by an order of magnitude. 
In addition, the supply chain needs the augmented intelligence of AI and machine learning to navigate growing volumes, but it also needs to engage its workforce and integrate automation and robotics capabilities to ensure maximum efficiency and safety levels in its warehouses and distribution centers.
On the other hand, lack of transportation visibility, volatile fuel prices, reduced capacity, new tariffs, government regulations and international blocking protocols have all contributed to increased costs and pressure on margins. Therefore, transportation management systems must become more flexible and responsive to pricing and service pressures to harmonize inbound and outbound logistics management and carrier management.
Greater resilience for the challenges of the future
The year 2020 demonstrated that supply chain continuity should not be taken for granted. During the Covid-19 crisis, it was essential to be able to respond to unpredictable changes in demand in each market. Now, vaccine distribution represents the importance of global supply chains, also in the future.
The conclusion? An integrated global supply chain for vaccines needs to be activated quickly and at the same time lay the foundation for others to withstand and overcome the challenges of the future.
Deliver On Your Promise to Customers