Recalibrating For The Hybrid Customer Era Key To Success For Retailers In 2023
11 October 2022
By Manhattan Staff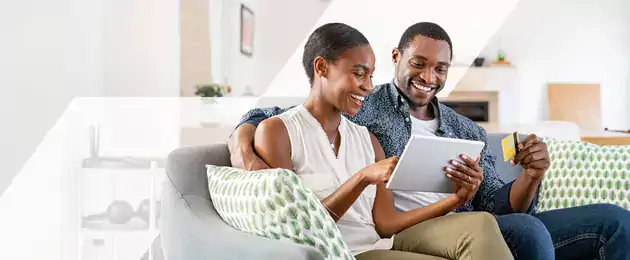 82% of in-store purchases influenced by online channels according to signature research from Manhattan Associates
The global retail industry has grown accustomed to disruption. Over the past decade, it has witnessed seismic structural shifts as the sector transformed for the digital era. Fast forward to 2022 and the pandemic in particular upended and reinvented shopping habits, thrusting billions of consumers into a more digital world.
Manhattan's latest signature research serves to underline the need for retailers to keep up with the rapid pace of evolving consumer trends. It also highlights the need for retailers to double down on their omnichannel capabilities, against an industry backdrop where the lines between physical and digital commerce are becoming increasingly opaque.
Keeping Pace With Online Demand
Shopping habits have changed forever and there can be no return to the status quo of yesteryear. We are living through a period of evolution and recalibration where it is becoming increasingly difficult to distinguish between physical and digital retail. This makes the ability to fulfil online orders in a flexible, sustainable and profitable way a business-critical requirement in today's retail landscape.
82% of in-store purchases influenced by online channels 
65% would like to have a choice of couriers and delivery dates, and 18% would like a choice of couriers with different cost options
68% of retailers reported operating micro-fulfilment strategies in efforts to service the variety of channels used by today's hybrid consumers
A Single View Of Inventory
When it comes to fulfilment, clearly one size no longer fits all and retailers are reacting to this. Today's consumers expect to shop on their own terms making it essential that retailers provide a choice of flexible fulfilment options. All of this makes the need for a single view of inventory more important than ever as stores evolve to become more strategic in facilitating online sales, through click & collect, returns, endless aisles, saving the sale, same-day delivery and more.
50% of retailers are offering buy in-store and return online, whereas only 46% offer buy online and return in- store 
83% of retailers have a level of interconnection between their online and in-store functions
34% of consumers consider click & collect to be the most important delivery method, followed by contactless/curbside pickup at 19%
A Mirror On The Modern Consumer
While digitalisation and frictionless shopping are certainly two of the big winners from the pandemic, we should not be too quick to discount the importance of human interaction or the role of the physical store in the era of digital commerce. Store associates have the power to be a retailer's greatest asset, and just as the role of the physical store has gone beyond selling, the role of the store associate is dramatically evolving too. 
40% of consumers still favour traditional sales checkout in-store, however, 19% would like to use more digital methods such as self-checkout on the shop floor, Scan and Go (12%), or checkout with a shop assistant via a mobile device (8%)
24% of consumers now expect shop assistants to be able to check availability in a nearby store if a product is out of stock or order that product for home delivery or collection
The most common reasons for starting the shopping experience online were to find the best offers (46%), to find out more about the product before they purchase (44%), to make sure the product is in stock (42%) and to read reviews (41%)
The Coming Green Revolution
We are in the middle of a significant industry shift as the sustainability movement reshapes consumer shopping patterns and retail offerings. While the efforts of retailers and the expectations of consumers might not match right now, there is a clear indication that the gap between the two is narrowing and that is certainly positive for the long-term future of our planet!
51% of consumers report that environmental/sustainability efforts are an important or top consideration when choosing where and with whom to shop
26% of retailers listed the creation of more sustainable and environmentally aware supply chains, as one of their top three priorities
If you have been interested by any of the findings or emerging trends highlighted in our signature research and would like to find out more, you can download the full report 'Recalibrating for the Next Normal' here, or, contact one of the Manhattan Associates team directly.
Deliver On Your Promise to Customers