Future Retail View: An Interview with Craig Summers
10 March 2021
By Manhattan Staff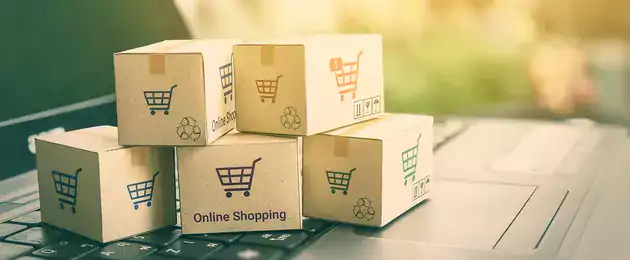 After working with some of the biggest retailers for over three decades, Manhattan Associates' Managing Director, UK and Ireland, reveals his top retail tech trends of 2021.
By Miya Knights, retail industry commentator, author and Manhattan influencer. First published on RetailTechnology.
The pandemic's catalytic impact on consumer trends propelled retail digital transformation forward by seven years during 2020, according to McKinsey1.
Through his role, managing the design, build and delivery of B2B and B2C supply chain and retail software systems, Craig Summers has had a backstage view on how global retail clients, as diverse as Decathlon2, Matalan3 and jeweller Kendra Scott4, are adapting to cope.
In conversation with Miya Knights, Publisher, RetailTechnology.co.uk, Craig discussed the three big tech trends retailers should capitalise on to manage risk, build resilience and build for recovery through 2021.
Trend #1: Ability to fulfil online growth
"Manhattan Associates will have spent 31 years working with some of the biggest retailers, lots of whom have big High Street presences," Summers explained. "We've seen how ecommerce growth can, if not managed optimally, cause inefficiency and disruption."
Well before the global turmoil of last year, retailers were already facing the so-called 'last mile' challenges of delivering online orders to customers' homes, or from their stores for click and collect or curbside pickup. But they also face first mile' challenges too.
"Warehouse management systems used to have to only manage replenishment to stores, he said. "The items you shipped were multiples, in one box. Then, with ecommerce, you also needed to start shipping multiple, single items to homes, located in multiple, parallel boxes."
Although retailers, and their suppliers and carriers, became accustomed to this extra first mile complexity, he pointed to the fact that those that were slow to adapt their customer offer to accommodate omnichannel shopping journeys where digital may be the first touchpoint.
"That journey, more often than not, starts on mobile," observed Summers. "But consumers were always constantly blending digital with physical retail experiences. That's why we've seen those with the ability to scale and fulfil online growth have survived."
He urged retailers to think tactically about competing over rapid fulfilment, for example: "What customers most want is assured delivery; think about the returns process in the store and warehouse, too, where order management and demand forecasting become essential."
Trend #2: Single inventory view
If rising to meet pandemic-fuelled, online demand has become a retail prerequisite for managing risk, Summers advised a single view of inventory was the single most important strategic capability to build resilience to cope with whatever the 'new normal' brings.
Then a store associate (or customer) could not only look up stock availability in other stores, but also arrange to ship that item to a customer's home or nearest branch. "General inefficiency in the supply chain puts more pressure on customer-facing sales channels and staff," he said.
"Once you know what inventory you hold and where it is, you can expose this trusted view of availability to a store associate. You can also hold less stock by utilising drop-shipping capabilities, where the less stock you hold the better your position," he continued.
"You need to understand what inventory is allocated to orders. When you can relate those orders to a view of customers, you can start to understand a bit more about them to better cater to as well as find more like them."
But Summers is clear on how retailers should achieve this single view: "Use the best tech out there. Don't try and build it yourself. There's a good reason cloud computing has become so popular - it takes away many IT headaches and helps retailers minimise the related risks."
"So, best-in-class order, replenishment and warehouse management capabilities ought to be configured, not customised, using the flexibility and agility or cloud delivery to optimise cost, efficiency and control."
Trend #3: Recognising what's relevant to customers
One irrefutable fact Summers recognises is the permanent shift in the balance of shopping journeys towards those that are digitally-enabled. But he is also quick to acknowledge how this puts physical stores under the spotlight. "There's the trend towards experiential stores," he said.
"But I think stores should also make click and collect or returning online items easy. Retailers should make use of their stores and people to make sure they can do basic tasks like these well. The trouble is that a blended store customer experience, like Apple's, is still rare."
Here, sales and operations as well as store planning are also key targets for retail optimisation. In much the same way as modern warehouse devices can make use of iPhone-like interactive functions and gestures, store associates should have access to similar intuitive, mobile task and customer management systems.
Summers also cited the work Manhattan Associates recently undertook with Kendra Scott to extend its order management system (OMS) using Manhattan's ActiveÒ Omni solution in just six working days so the fashion accessories brand could fulfil ecommerce orders from store.
He concluded: "It's this kind of work, which we also extended to include curbside pickup capabilities as well, that will enable retailers to maximise the recovery and extend the value of their store estate to online."
1 https://www.mckinsey.com/business-functions/strategy-and-corporate-fina…
2 https://www.manh.com/en-gb/resources/press-releases/2020/12/11/decathlo…
3 https://www.manh.com/en-gb/resources/case-study/matalan-improves-supply…
4 https://www.manh.com/en-gb/resources/case-study/in-crisis-kendra-scott-…
Deliver On Your Promise to Customers