Manhattan Wins Best Fulfillment Advancement Award from Vendors in Partnership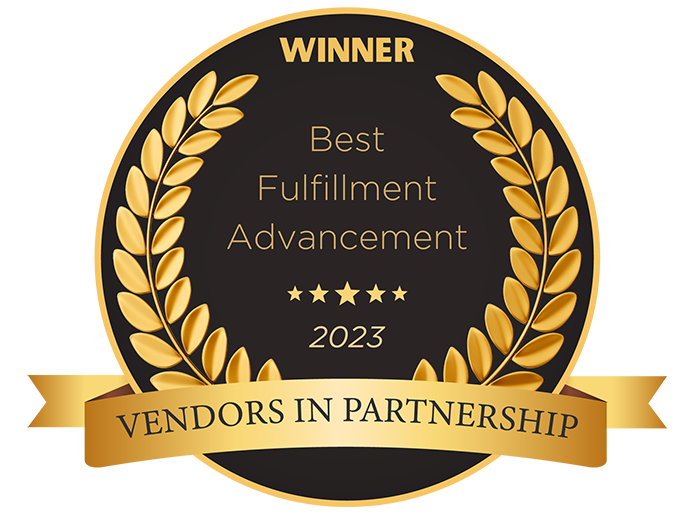 Manhattan Associates Inc. (NASDAQ: MANH) today announced that it was named the winner in the Best Fulfillment Advancement category in the 2023 Vendors in Partnership (VIP) Awards. The award recognizes the solution most adept at solving the complex challenges of omnichannel fulfillment. The award was presented in a ceremony held in New York the week of NRF 2023, the retail industry's largest annual conference and exposition.
Manhattan's order management solution leverages machine learning in its dynamic promising engine to evaluate all shopping and fulfillment channels, all fulfillment options, and generate precise and dependable pickup or delivery options online and in the store without any third-party software or connections. This solution can decrease late shipments by up to 30% while increasing loyalty and cart conversions.
The company's real-time sourcing optimization technology also leverages machine learning to select the most profitable fulfillment location that still meets the promise made to the customer. This solution reduces split shipments by up to 50% and decreases out of stock and overstock items across the fulfillment network.
In its latest update to Manhattan Active Omni, Manhattan has expanded its support for in-store RFID capabilities, enabling associates to significantly reduce time spent in inventory receiving, management and location activities by as much as 75%, so they can focus less on operational tasks and more on customer selling and engagement.
"We are delighted that Manhattan has been named a winner in the Best Fulfillment Advancement category by Vendors in Partnership," said Ann Sung Ruckstuhl, senior vice president and CMO of Manhattan Associates. "The only leader in The Forrester Wave™: Order Management Systems, Q2 2021, Manhattan's order management solution is the most advanced order orchestration and optimization solution ever built. This award from Vendors in Partnership is a further recognition of our breakthrough innovation and preeminence in retail and supply chain execution."
"Manhattan's advanced order fulfillment is beyond impressive, and the retail community is proud to honor their work,"added Vicki Cantrell, founder and CEO of Vendors in Partnership.
Customers of Manhattan Active Omni include retailers like Brooks Brothers, PacSun, Lamps Plus Super Retail Group and Penti to name a few.
The VIP Awards are an annual industry celebration of the solution providers and innovations that are powering the retail ecosystem. The awards acknowledge service to the retail industry, the new ways that partnerships were formed and the recent challenges that were overcome.
Deliver On Your Promise to Customers
Contact the Manhattan team to learn more.