Grocery
Groceries are an essential human need, and grocers must distribute desired products and food items to their customers fast and without fail. Manhattan has worked with some of the most complex grocer distribution networks in the world, optimizing its capabilities to provide grocery leaders with a steady diet of best-in-class supply chain solutions that get products on the shelf faster, easier, and more efficiently.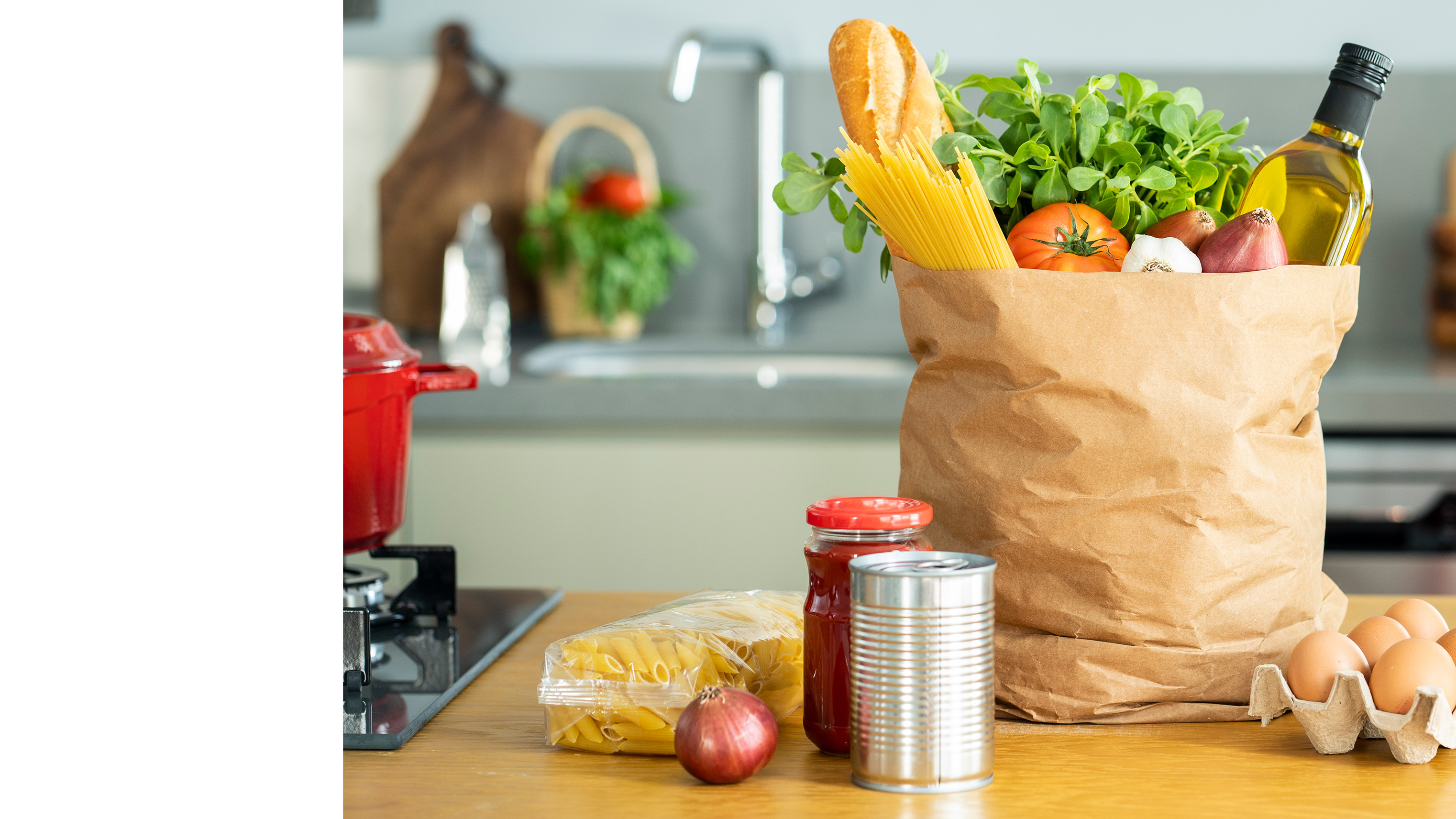 Why Manhattan For Your Supply Chain
You Have Operational Obstacles to Overcome
Poor on-shelf availability, dropping productivity, and escalating costs are just some of the issues degrading grocery performance and customer experiences. The pandemic also drove new ways to sell to shoppers, with online grocery shopping becoming common. Investing to build supply chain resiliency and agility is a crucial area of tech focus in the face of global disruption to supply chains. That means having the capability to remain high-performing in the face of disruption – and the ability to support business change is crucial for Grocery supply chain technology.
How Manhattan Can Help
Manhattan's deep understanding of the grocery supply chain improves business outcomes and our cloud-native technology is proven to enable a truly resilient and agile supply chain. Our solutions are built to ensure high performance in the face of increasing supply chain pressures, including handling volatile supply chain demands, minimizing out-of-stocks (OOS), managing a changing labor force, optimizing for freshness, and executing to increase profitability.
Our Cloud-native, Microservices Technology Unlocks Resilient and Agile Supply Chain Efficiency
Manhattan offers a truly unified supply chain solution from inventory to delivery and planning to execution, providing crystal-clear visibility and unprecedented control. Our cloud-native and microservices architecture is versionless, with seamless upgrades that occur automatically and without disruption. It's flexibly composable and configurable to quickly and cost-effectively enable new processes, experiences, and outcomes. Optimized through data sciences and aligned through behavioral sciences, our solutions create work environments that foster the best of humans and automation to drive greater efficiency and productivity.
"We wanted to work with a supply chain company that had a solid understanding of our industry and could grow with us. We needed to feel comfortable that they could come in and partner with us to develop the grocery-specific functionality we needed."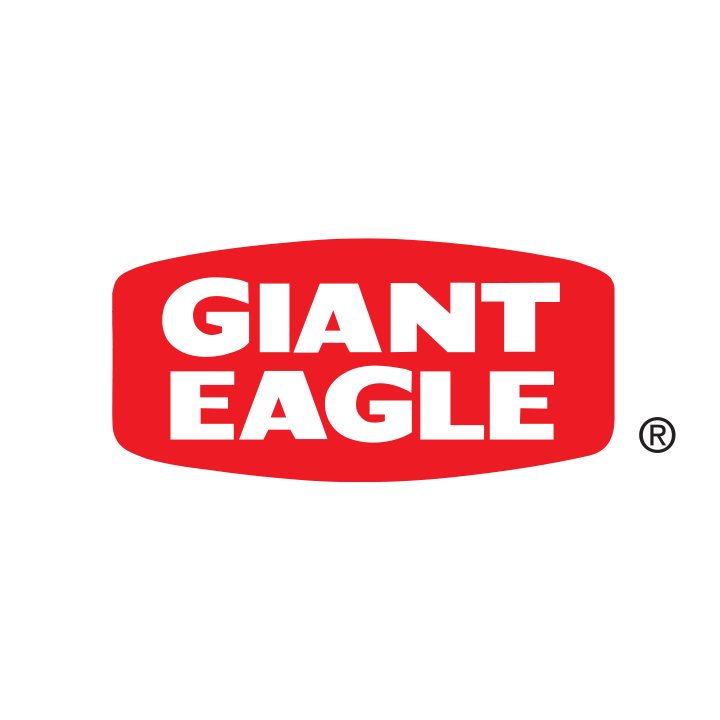 Solutions for the Grocery Industry
Manhattan Active® Solutions unify the grocery supply chain through inventory optimization, distribution management, labor management, and transportation management, delivering efficiency and responsiveness for improved grocery performance. It is built from experience in empowering many of the world's most complex grocery distribution networks, enabling grocery industry leaders complete adaptability and control of their supply chain on a global scale.
Warehouse Management
Continued disruptions (from the pandemic era) and new changes will put greater pressure on the supply chain to perform. Consumers will continue to consolidate their shopping trips, looking for their favorite grocery retailers to offer an expanded product set or order groceries online. Manhattan Active Warehouse Management gives distribution managers greater visibility and control with highly actionable, real-time operational data visualizations across every facility and integrated, direct communication with the workforce. It is infused with artificial intelligence to refine its optimization. This technology accelerates the flow of goods and information; enables flawless execution across inventory, labor, advanced automation, robotics, and physical space; and simultaneously balances competing task requirements across store and direct-to-customer channels to achieve the optimal fulfillment plan, ensuring grocery supply chains are running at maximum efficiency.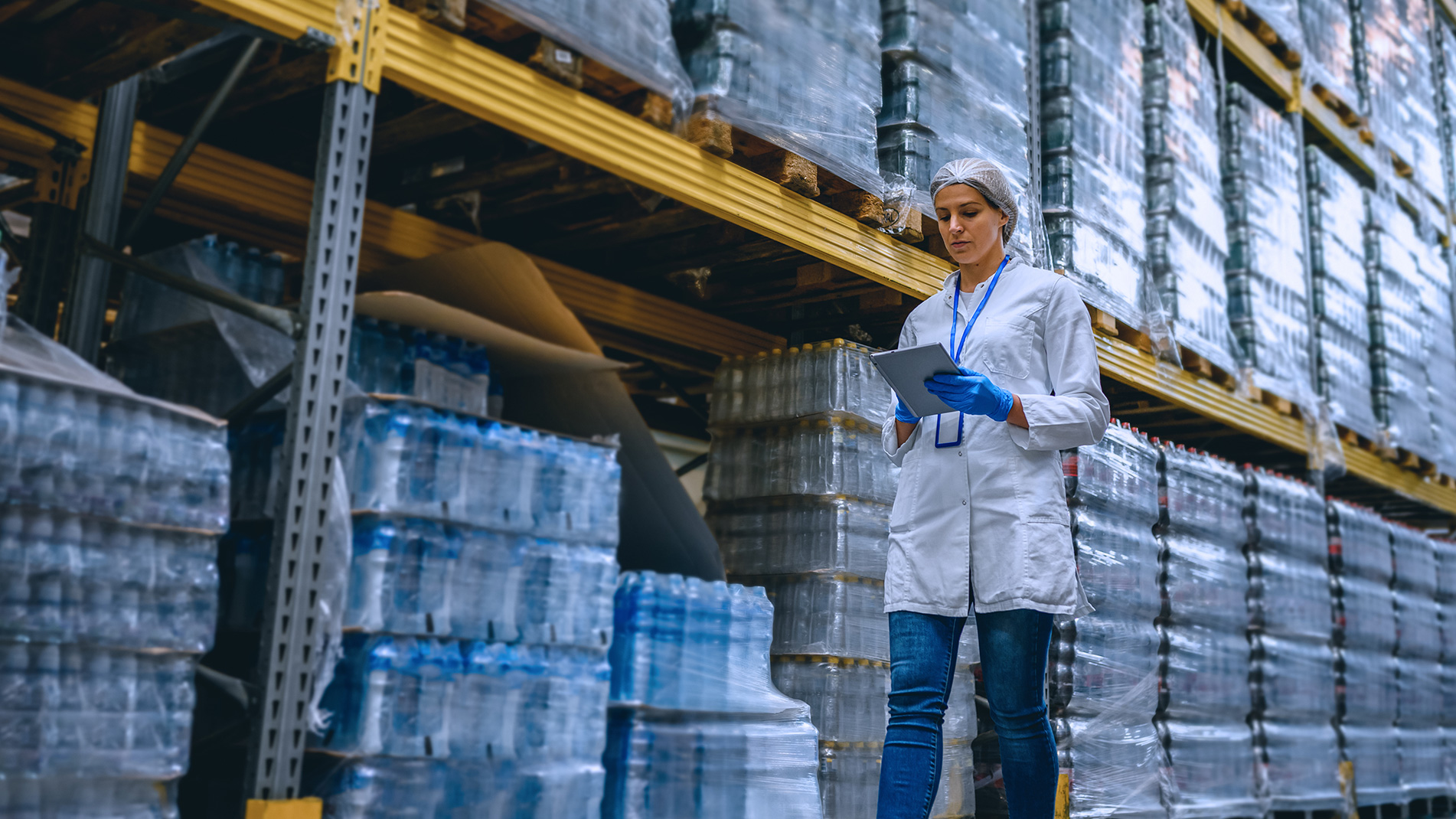 Labor Management
Automation in warehouses and store solutions that improve labor utilization will play a key role in protecting Grocery operations from labor shortages by optimizing the use of existing labor. Manhattan Active Labor Management's intuitive workflows deliver responsive experiences that help new and temporary workers get up to speed and operate efficiently in a matter of minutes. In addition, performance, coaching, and recognition have been gamified throughout the user experience, driving higher associate engagement and a more productive workforce.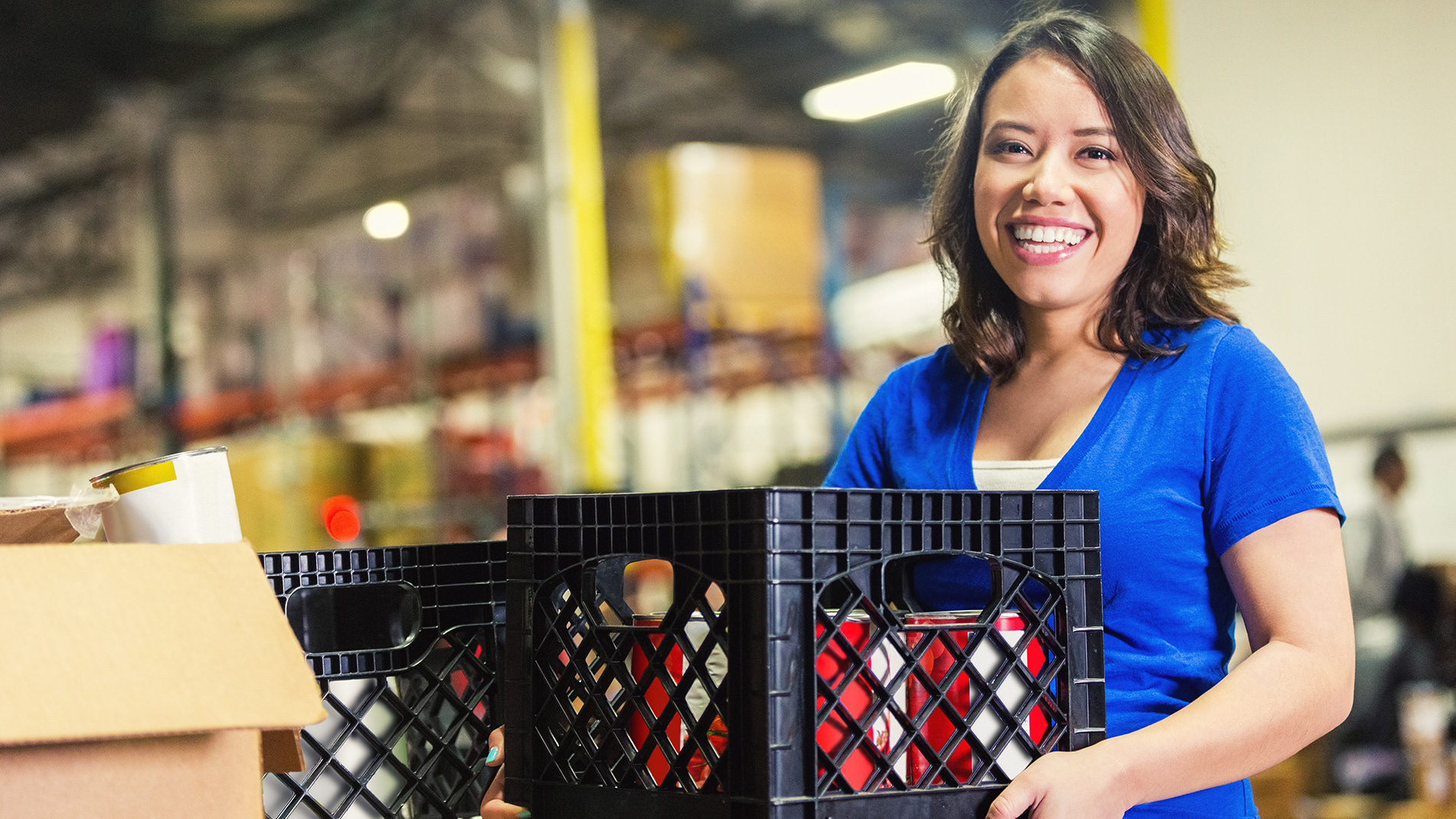 Transportation Management
The surge in grocery demand is creating greater margin pressures as increased sales come with increased operating expenses. A more streamlined and unified supply chain can ensure the right goods are always delivered at the right time and in the right quantities. Manhattan Active Transportation Management is the fastest, smartest, and easiest way for grocery companies to manage transportation planning and execution. Its cloud-native architecture, multi-modal solver with intelligent self-tuning optimization, unified user experience, and pre-integrated rate and capacity management enable companies to improve visibility, accelerate planning, and lower the cost of shipping while reducing carbon emissions.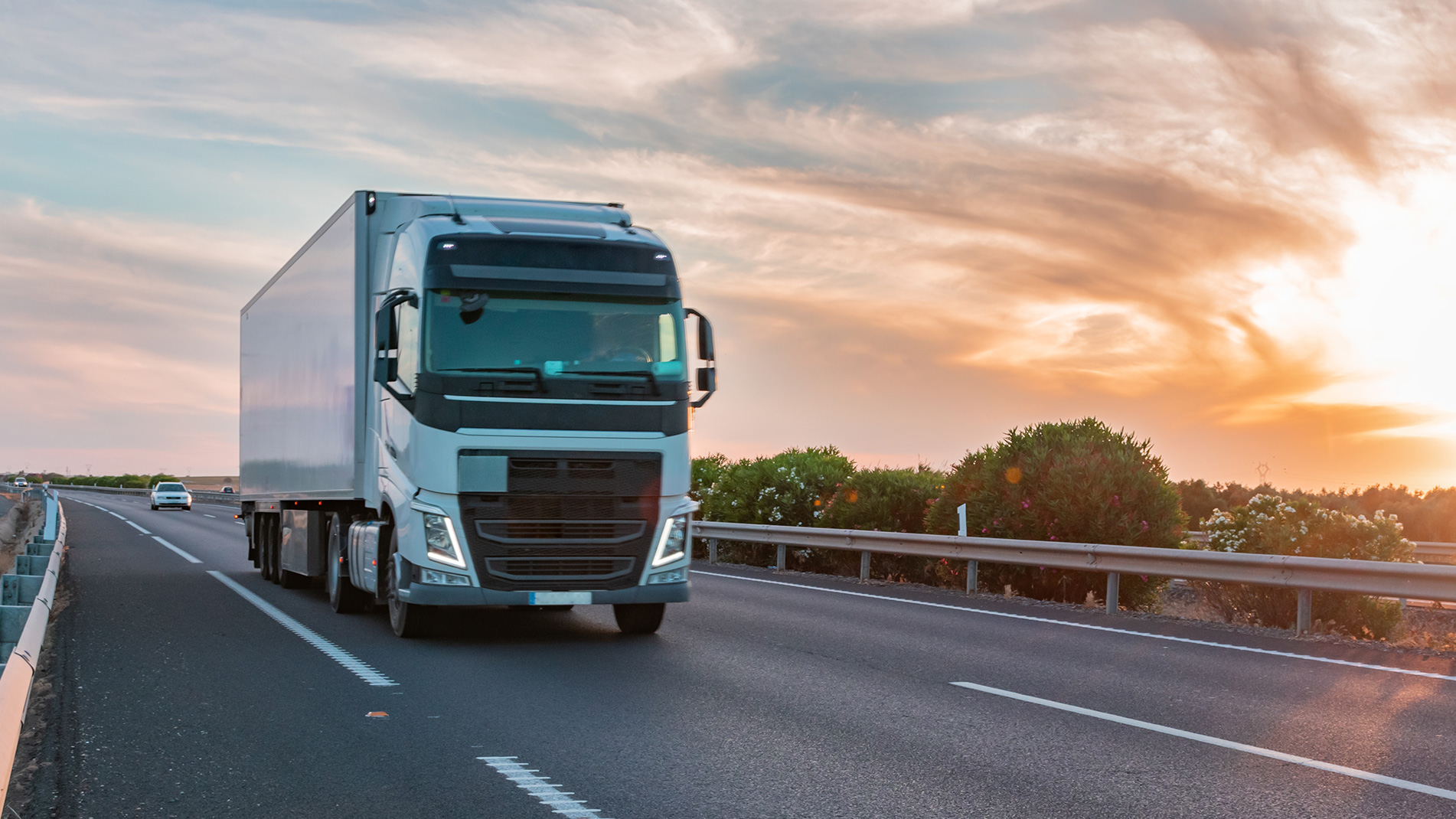 Inventory Management
Solutions that give grocers precise visibility into fresh demand and stock with automated replenishment can reduce carrying costs and limit unnecessary spoilage. Balancing inventory to prevent overstocks and understocks is a critical focus of grocery retailers, calling for more accurate and timely demand forecasting and replenishment. Manhattan Active Inventory uses machine learning to continuously monitor and automatically fine-tune inventory, enabling accurately positioned inventory across the distribution network to reduce the risk of stockouts or oversupply. Demand Forecasting and Replenishment, integrated into the inventory workflow, enables near real-time inventory-level sharing with buyers and planners, providing valuable visibility and insights into a wealth of structured and unstructured inventory data.
Giant Eagle Finds a Route to Greater Efficiency With Manhattan TMS
Giant Eagle, through the implementation of Manhattan TMS and Procurement, consolidated three separate systems into a singular platform, resulting in cleaner integrations with Manhattan WMS.
Read the Case Study