Inventory Replenishment
Achieve the perfect balance of inventory, sales, and service levels with Manhattan Replenishment's in-depth automated solution capabilities and powerful optimization engines.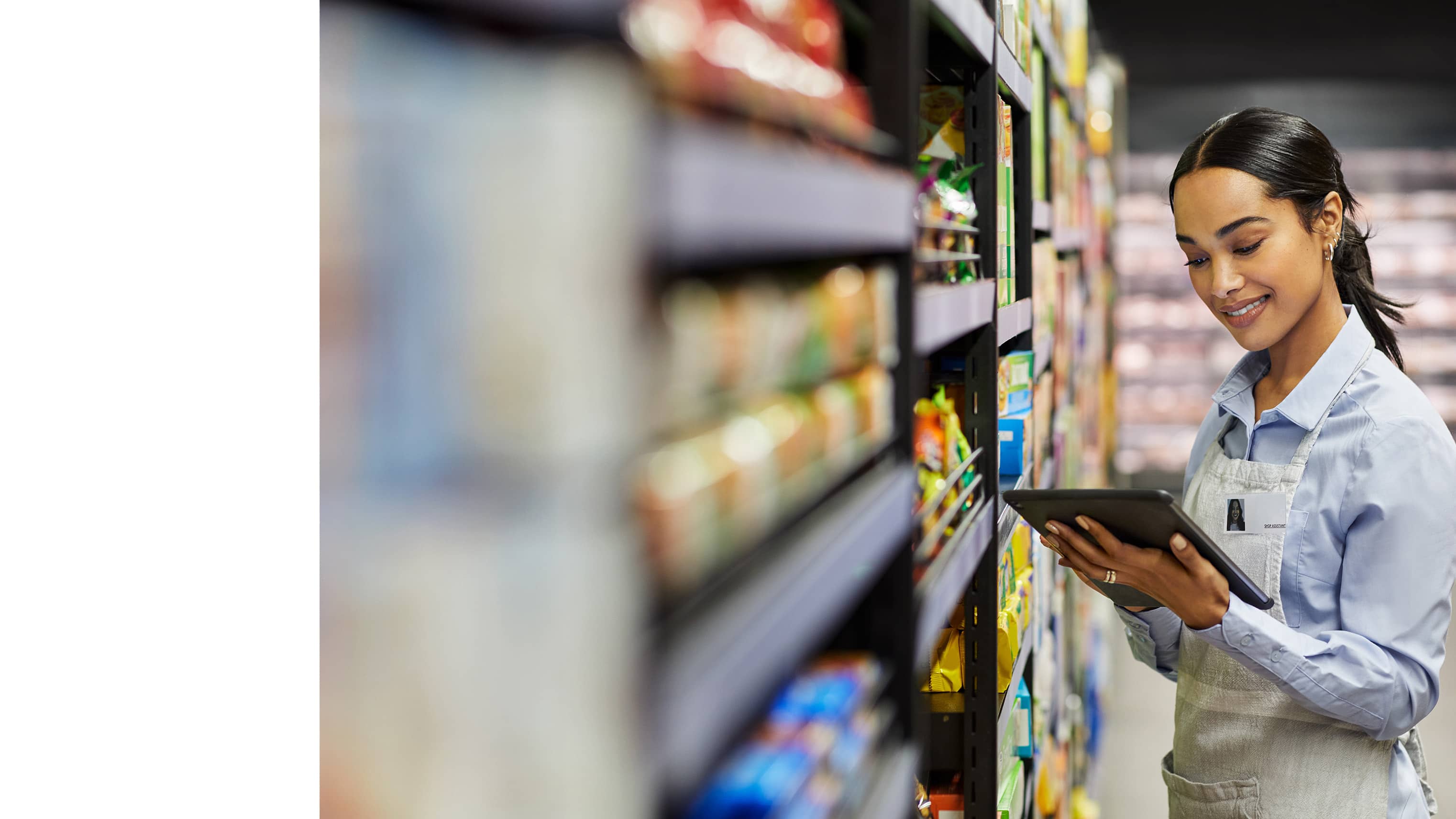 Keep Inventory, Sales, and Service at Ideal Levels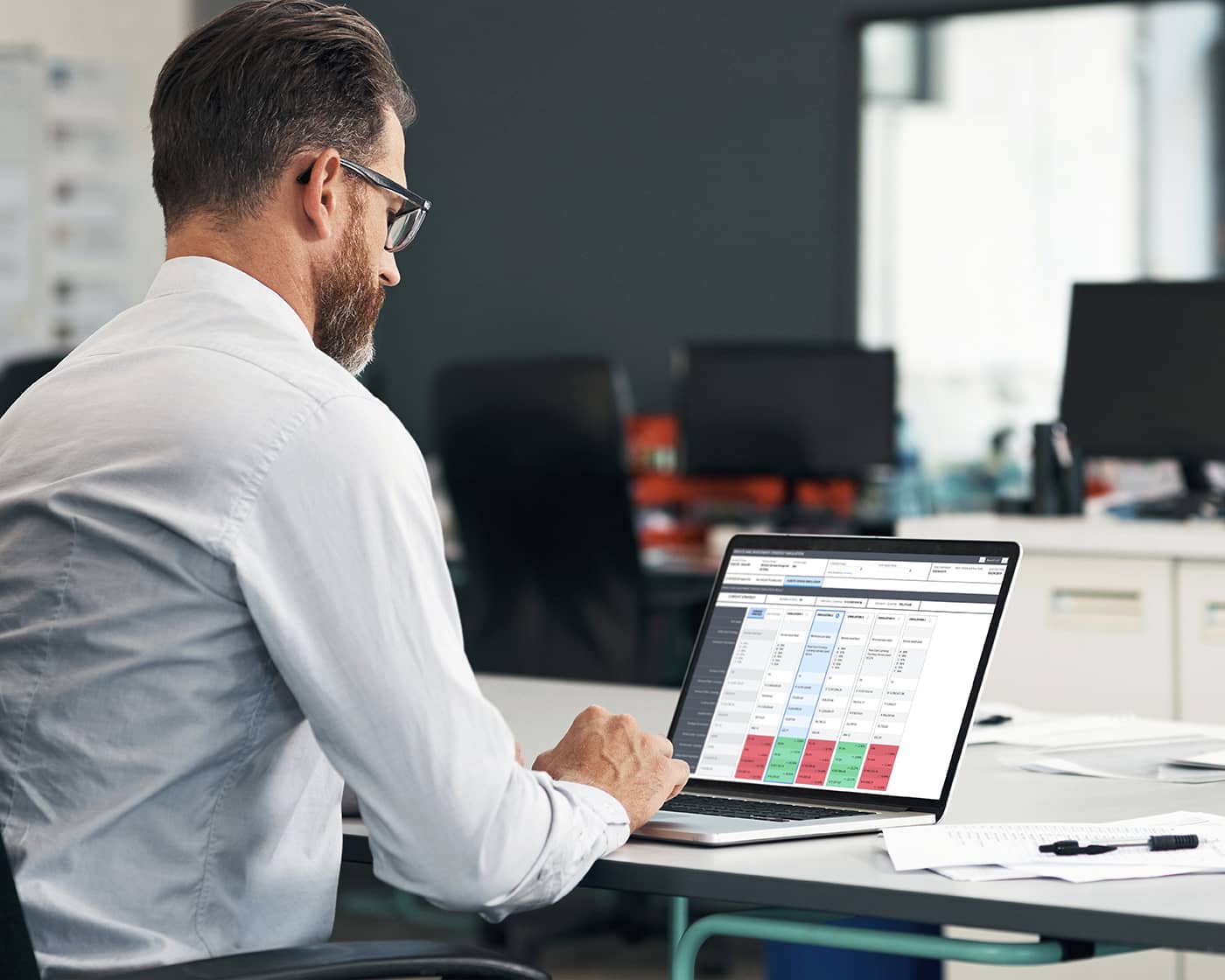 Evaluate Scenarios
Use what-if scenarios to evaluate alternative safety-stock strategies and service-level goals.
Automatic Approvals
Boost productivity and ensure timely restocking of products—without manual intervention— with automatic approval capabilities that streamline the inventory replenishment process.
Plan Strategies
Simulate the impact of front-loading inventory during the preseason to intelligently plan restocking strategies.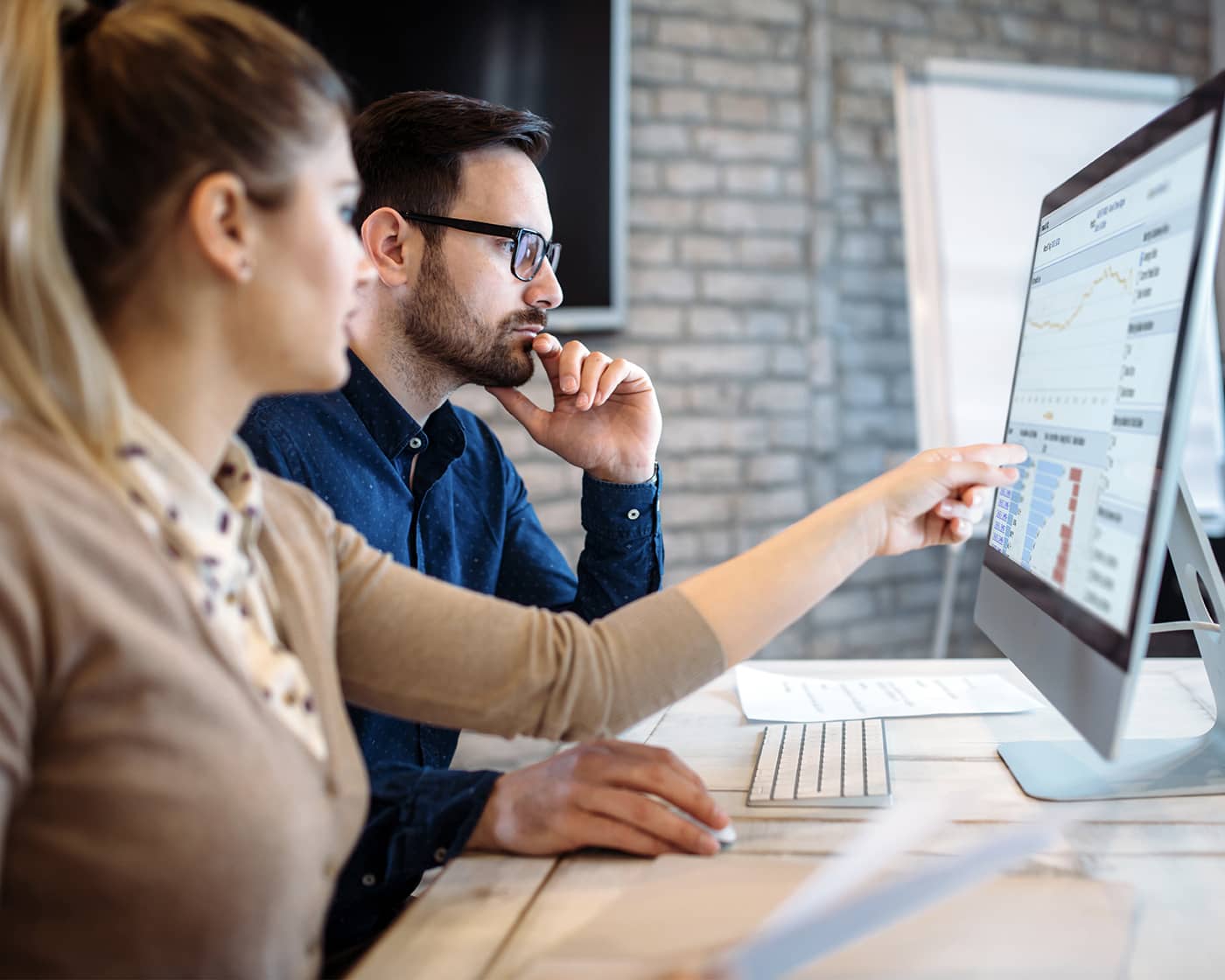 Prevent Out-of-Stocks
Redistribute excess inventory to prevent emergency out-of-stocks.
Use Multiple Sources
Leverage multiple transfer sources when needs can't be met by a single location.
Halt High-Risk Transfers
Prevent transfer of high-risk inventory nearing its spoilage date.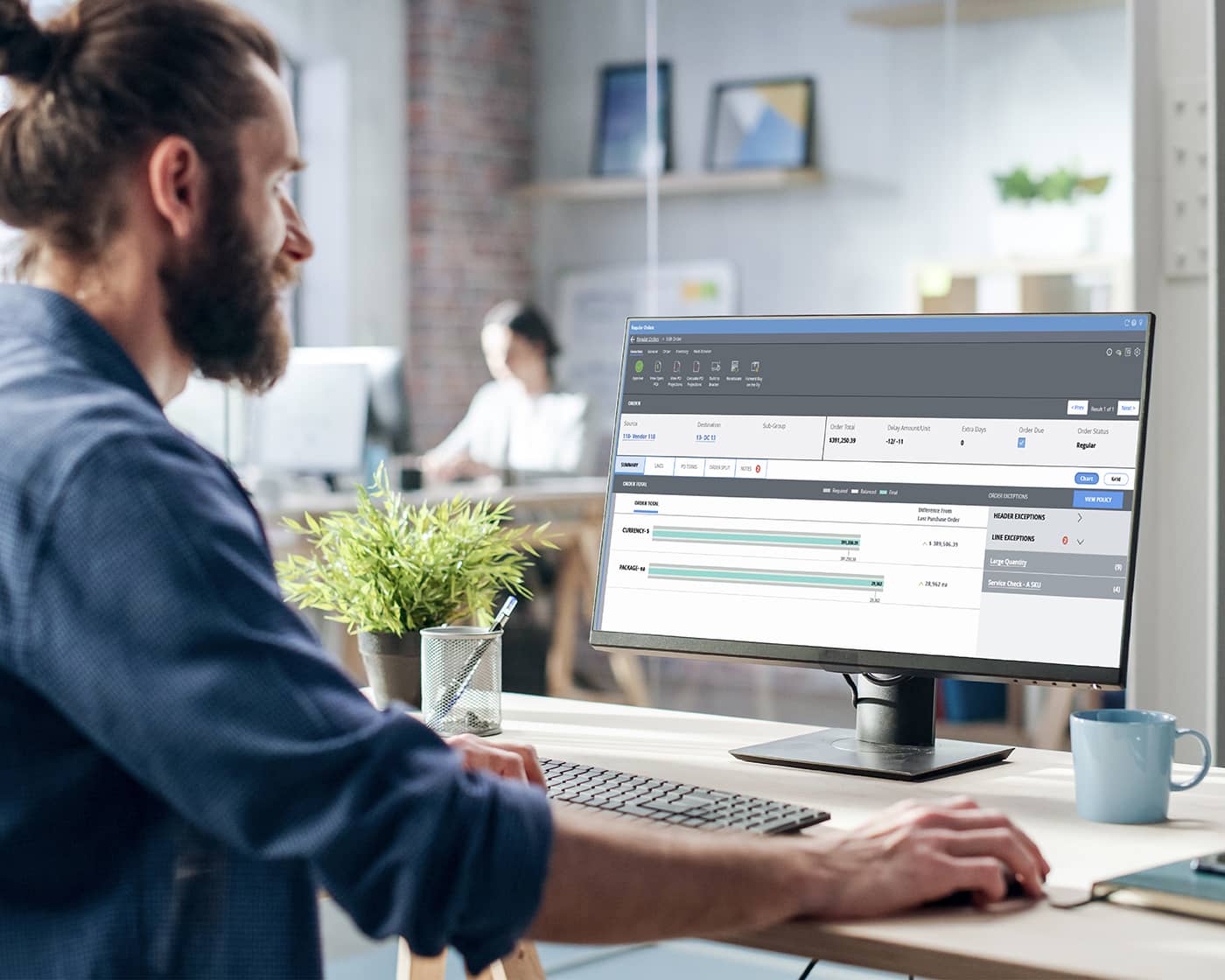 Seize Opportunity
Execute forward buys when financially favorable buying conditions arise.
Make Real-Time Evaluations
Enable on-the-fly evaluation of deal effectiveness.
Personalize Order Exceptions
Generate exceptions specific to your market needs.
Optimal Retail Replenishment
Balance inventory investment across selling channels—while simultaneously expanding fulfillment.
Omni Inventory Optimization

Model inventory strategies to ensure maximum return on investment.

Improve Efficiency

Eliminate unnecessary inventory, reduce out-of-stock impacts, improve order-fill rates.

Use Data-Driven Insights

Leverage performance metrics and data visualizations to assess buying performance.
KeHE Takes Fresh Approach to Replenishment
See how KeHE Distributors accomplished significant service-level improvements, as well as a 5% inventory reduction and 5% reduction in spoilage, with Manhattan Demand Forecasting and Replenishment.
Read the Case Study
Everything Works Better With Manhattan Solutions
Manhattan offers a complete breadth of solutions that when unified, provides total coverage for your supply chain commerce needs.
FAQs
What you'll need to know about inventory replenishment software.
Also known as stock replenishment, inventory replenishment is the process of replacing the inventory that has been sold.
The five most-used methods are: manual replenishment, reorder point replenishment, automatic replenishment, demand-driven replenishment, and continuous replenishment.
Manual replenishment uses a human workforce to monitor inventory levels.
Reorder point replenishment sets a reorder point for each product, and automatically places an order when inventory drops below that level.
Automatic replenishment uses software to monitor inventory levels and place orders when inventory runs low.
Demand-driven replenishment uses sales data and forecasting to determine the optimal inventory and places orders based on this data.
Continuous replenishment is a collaborative operation between supplier and retailer; the supplier monitors retailer inventory and automatically replenishes if it drops below a certain level.
Manhattan Replenishment and Manhattan Demand Forecasting are seamlessly unified into a cohesive single solution, offering a streamlined user experience and leveraging a single, integrated data store.
Replenishment is used to optimize long-lifecycle merchandise by either purchasing more (from outside vendors) or redistributing inventory across the network.

Allocation is used to optimize short-lifecycle merchandise by determining where in the network it would produce the greatest return on investment.
Single Echelon, Multi-Echelon, Flow Through Distribution, and Cross Dock.
Replenishment works best with merchandise that is carried year over year— meaning items that can be replenished many times throughout a selling season.