Future of Retail: A Unified Supply Chain
June 16, 2021
By Cathy Roberson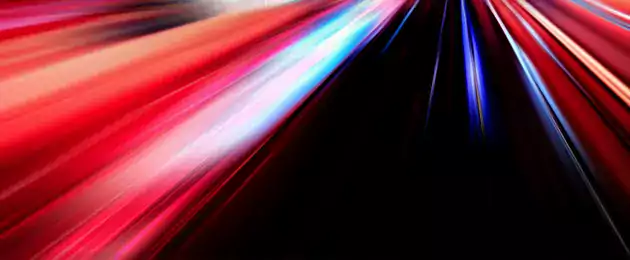 Those retailers that invested in omnichannel technologies prior to the pandemic such as Target and Walmart, fared better than other retailers who found themselves quickly investing in technologies in order to fulfill online orders in stores, offer curbside pickup, and manage last-mile deliveries.
As COVID-19 vaccines become more readily available, how will the 'new retail industry' look?
Many analysts expect e-commerce to continue to play a large role as will physical stores – but a bit differently.
Chris Walton, CEO of Omni Talks, highlighted a few trends at Manhattan Associates' Momentum conference that will shape the retail industry moving forward including:
Growth of hyperlocal microfulfillment
Redefining stores
Growth of social commerce
Expanding omnichannel capabilities
An interesting point that Chris made was that omnichannel retail is about separating buying from shopping. Physical locations will be about experiences and touching products. Fulfillment will then be done in any way the consumer wants.
These trends and more will/are being accomplished through technology.
Momentum Connect News & Developments
During Manhattan Associates' Momentum conference, Manhattan Active® Transportation Management solution (TMS) was introduced. According to the press release, it is a multi-modal cloud-native solution and self-configuring and self-tuning system that has up to 80% faster solve times.
Companies like FourKites, Project44, Loadsmart, and others are integrated into the TMS. However, I was more interested in the system's last-mile capabilities and sat in several Momentum sessions to learn more.
I found out that Logistyx is a Manhattan Associates partner. Logistyx is a TMS provider focused on parcel shipping and fulfillment technology so combined with Logistyx capabilities, Manhattan's TMS offers transportation management solutions from the first mile to the last mile of supply chains.
For more on TMS, check out an earlier story.
But, my a-ha moment came when I sat in on a presentation of Manhattan's Active® Omni solution. This solution helps retailers with order fulfillment, point of sale, store inventory and fulfillment management, and more. This solution alone, I imagine, saved a number of retailers last year as they looked for a quick, reliable solution to connect fulfillment with stores, introduce curbside pickups and manage inventory across stores and online.
The a-ha part is basically me realizing that Manhattan customers can either pick individual components such as TMS or the Omni solution, mix and match or go for the whole enchilada…
Along with the introduction of Manhattan Active® Transportation Management, Manhattan also introduced the Manhattan Active® Supply chain, a single user experience across all supply chain functions – no need for separate TMS and WMS (warehouse management system) applications. The system is configurable, adaptable and always up to date.
That's the whole enchilada. A single system that manages the entire supply chain. Today's retailer is burdened with stiff competition and the need to keep a sharp eye on the finances. The management of the backend of the business, the supply chain, needs to be easy and intuitive. Manhattan achieves the ease in use that retailers need in a single platform.
Deliver On Your Promise to Customers