Retail Experts Take to Twitter to Discuss Point of Sale
November 1, 2021
By Manhattan Staff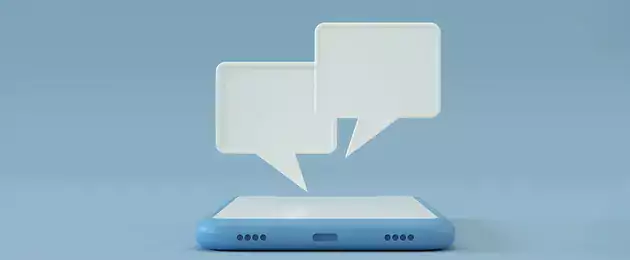 On October 20, 2021, Manhattan Associates hosted its first global Twitter chat looking at the state of the retail industry with peak season just around the corner. With questions ranging from the challenges associated with ecommerce operations & the evolving role of in-store assistants, right through to the 'best customer experience' over the last twelve months, it was a lively hour of conversation & opinions.
Taking the questions to the twitter-verse were co-authors of Amazon: How the World's Most Relentless Retailer Will Continue to Revolutionize Commerce, Natalie Berg and Miya Knights, & Forbes contributor & founder of Retail Minded, Nicole Leinbach Reyhle. Below are some of the highlights from the hour-long online conversation!
1. What kind of ongoing challenges has the boom in ecommerce caused for traditional retailers?
Reyhle covers the challenges retail has and will face in this new post-pandemic retail world. Also, the topic of returns and how to minimize customer exchanges by providing alternatives in a retailer's supply chain network is discussed.
"Great question! The boom in retail has definitely created supply challenges, staffing challenges, and for some retailers - limitations on how & where their customers can make purchases," commented Nicole Leinbach Reyhle @RetailMinded
Twitter user @Jimbocharlieash added: "Surely the returns problem is one of the biggest? I mean ordering three sizes or colors & sending back two is really bad for profitability, not to mention the environment."
Natalie Berg @Natalie_Berg added: "Agree. COVID has exacerbated the returns challenge & more needs to be done to stamp out the root cause (e.g. sizing in many cases). But the 'buy to try' mentality is now firmly embedded. Cost of convenience?"
2. As shoppers return to stores, are the shifts in consumer expectations over the last 18 months likely to be sustained?
This conversation touches on customer expectations, most notably an omnichannel experience that caters to their preferences, whether it's in-store or mobile.
@RetailMinded continued: "I think consumers have been forced to create new habits & with that, new preferences."
Dutch Supply chain & logistics commentator, Martijn Graat, @LogisticsMatter added: "I think the number of consumers buying online will never go back to pre-COVID levels. People have discovered how convenient shopping online can be & they like it."
3. What does that mean for retail brands looking to entice consumers back into the stores?
Georgia Leybourne details what a customer will expect out of retailers for in-store and ecommerce, highlighting a perfect scenario omnichannel experience with the best of both worlds.
Georgia Leybourne @gleybourne, from Manhattan Associates said: "I want back in the store after the last 18 months, but I want the ease & convenience of ecommerce. My carrot is - frictionless checkout, knowledgeable store associates, access to stock & some #shoppertainment."
4. How do you think the role of the store associate now needs to change in support?
A discussion on what is expected of the ideal store associate, with expectations being a jack-of-all-trades that possesses the knowledge needed to navigate omnichannel technology.
@RetailMinded picked up the conversation: "Store associates need to become "omni-centric" in order to support customers. This means referencing inventory in real-time across all selling avenues, proactively seek inventory substitutes if supply is not available & helping customers make transactions with ease."
While Miya Knights @mazzaknights continued: "Telecast & live-streaming are all more digitally enabled & less manually-intensive tasks. We're also seeing the introduction of more automation, making for less shelf stacking & item scanning & more time for customer service, advice & support!"
5. What new ways have you purchased goods since the start of the pandemic? Buy online & pickup in-store, curbside collection, last mile robotic delivery, drone?
In a perfect world, drones would deliver everything for us immediately. While we are not there yet, there is a multitude of ways for consumers to order products from retailers, with certain avenues being used more frequently than others.
@LogisticsMatter commented: "I would love to have my goods delivered by drone or robot, but those options aren't available here in Europe yet. And then the novelty of that will wear off, & I will just want my stuff delivered when I'm there. The how is less important."
"I have used curbside pick-up more than I historically ever had in direct response to the pandemic. But I've also made purchased via social platforms & I'm a huge fan of this. This offers #shoppertainment from the comfort of my home. The increase in shopping direct from social media platforms like Instagram is gaining traction & not just amongst the tweens," added @RetailMinded.
6. What's the best purchasing experience you've experienced over the course of 2021 & why?
Here are some great customer experience stories, highlighting the best encounters to come out of omnichannel solutions in 2021.
Twitter user @Jimbocharlieash added: "Hands down @roddandgunn – a winning customer experience from the first click on the website, through to ordering, delivery communications (text & email) & even the whole returns process for a jumper that was too big!"
@Natalie_Berg replied: "Purchasing? Got to be Amazon. Seamless, reliable + effortless. Every time. But if you're talking 'shopping' then hands down my local indies who pivoted to taking orders over WhatsApp, Instagram, even calling (old school!) to arrange delivery. Community at its best."
@RetailMinded finished: "A favorite purchase was with @UnderArmour. Why? 1- I called to place item on hold & ensure in stock 2- I experienced friendly customer service 3- I purchased my item in-store & was thanked – it really was that easy. Best part? I knew the customer service was supported by technology & they combined a great, friendly interaction leveraging real-time insight on their fast-selling inventory. Supply. Demand. Purchased!"
To view the entire chat, search the hashtag #BeMorePOS or visit the Manhattan Twitter handle. And, for more details specifically about the modern Point-of-Sale topic & what it could do for your retail & customer experience capabilities, you can visit us here too!
Deliver On Your Promise to Customers