What's POS Got To Do With It?
August 31, 2021
By James Canham Ash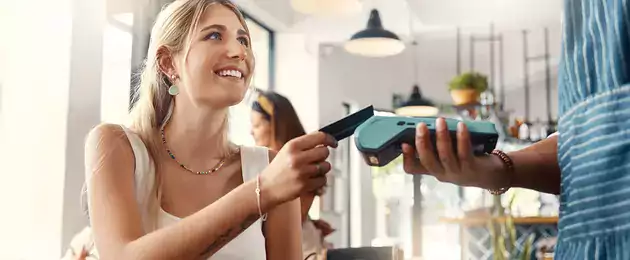 As it turns out, Point of Sale (POS) has pretty much everything to do with it in the context of modern, converged retail systems & meeting the challenge of rapidly shifting consumer expectations.
Like every other industry on the planet, the retail sector has changed undeniably due to the global pandemic. Retail business models had the luxury of evolving over years & sometimes decades. The last 18 months have forced retailers to rapidly pivot their operations, change business models & switch to (in many cases) entirely unfamiliar consumer touchpoints in a matter of weeks.
These changes include the diversification of the physical store to support the increase in ecommerce; conceptualizing and delivering entirely new channels such as curbside pickup; and the realignment of workflows and processes to deliver socially distanced experiences for customers and employees alike.
These rapid changes have led to a sea-change in the awareness and reliance on dynamic yet resilient POS as a critical component within the modern retail technology ecosystem.
The store is likely to remain a significant (if not primary) channel for most multichannel retailers despite the rapid growth of digital channels in the last two years (as much as a 42% uptick according to Adobe's latest research). Therefore, the need to have technology in place to deliver a seamless, frictionless experience is going to be key for retailers looking to bouncing back from the headwinds of the pandemic & to ensure their ongoing success.
"A retailer's ability to provide a seamless customer experience is directly tied to unified commerce platforms anchored by POS and, ultimately, will determine its long-term success."
Max Hammond, Senior Director Analyst, Gartner
More than a Store
The role of the store is changing. With greater emphasis on the importance of fulfillment execution & optimizing the cost of e-fulfillment, it's clear that the physical store & POS will play a significant role in delivering the unified commerce nirvana brand are in search of.
Retailers need solutions that support a fluid customer journey, one that traverses both online & offline channels & includes increasingly diverse & numerous touchpoints. And, as POS applications move beyond merely integrated solutions into multichannel networks, they will become the anchor for the unified commerce platforms they serve.

Modern POS is the Anchor for Unified Commerce
With the convergence of offline and online activities key to future success, retailers need to consider an agile, extensible & scalable IT architecture capable of delivering the vision of unified commerce. In particular, an architecture that allows for the contribution & consumption of information whenever & wherever a customer interacts.
The modern POS is the key to unified commerce, enabling activities such as endless aisle, click & collect, store fulfillment of online orders, clienteling, loyalty and more.
Below are four key areas Gartner believes retailers should be aware of in terms of modern POS & their approach to unified commerce:
Store inventory management
Accurate visibility of a retailer's in-store inventory is necessary for both customers & associates. Customers who start their searches online will want confidence that the products they select will be in the store to try or pick up through click & collect. On the other hand, retailers leveraging endless aisle or showrooming concepts must be able to access products outside of the physical store. A future-ready POS needs to be able to deliver all that functionality.
Order management
In today's unified commerce platforms, the order management function is tightly integrated to POS. This is of paramount importance as increasingly retailers are leveraging store inventory throughout their entire brand ecosystems, making accurate & real-time data a 'must' for fast & flexible fulfillment of customer orders from the most suitable location.
Pricing & promotions
Customers expect a consistent brand experience regardless of the touchpoint, especially when it comes to product pricing & promotions. With more shoppers beginning their journeys in one channel & finishing in another, pricing & promotions need to be centralized & uniform. For example, the last thing a customer wants to see is that an Instagram sale item isn't the same price when they visit a store to try it on & purchase it. Modern, smarter POS can ensure this isn't even an issue.
New channels
Social selling through platforms like Facebook & Instagram, plus the adoption of wearables, have enabled retailers to move beyond merely advertising across social media to actually selling. As consumer tech expands, so too will the potential for retailer touchpoints. With this evolution, providing a fluid, frictionless customer experience is more challenging, making POS solutions that are optimized for emerging social media platforms, wearables devices & even voice automation increasingly important to brands.
The point of sale system has come a long way since the rather perfunctory function of previous generations. No longer is POS simply a tool to complete a transaction (sales or returns) and the associated reporting.
Deliver On Your Promise to Customers