Back to Case Studies
Skechers Supports Global Omnichannel Growth With Manhattan
Customer success story on how leading athletic retailer Skechers utilized Manhattan Active® Omni to support its global omnichannel growth by leveraging a scalable, flexible platform that enables it to stay ahead of new innovations moving forward.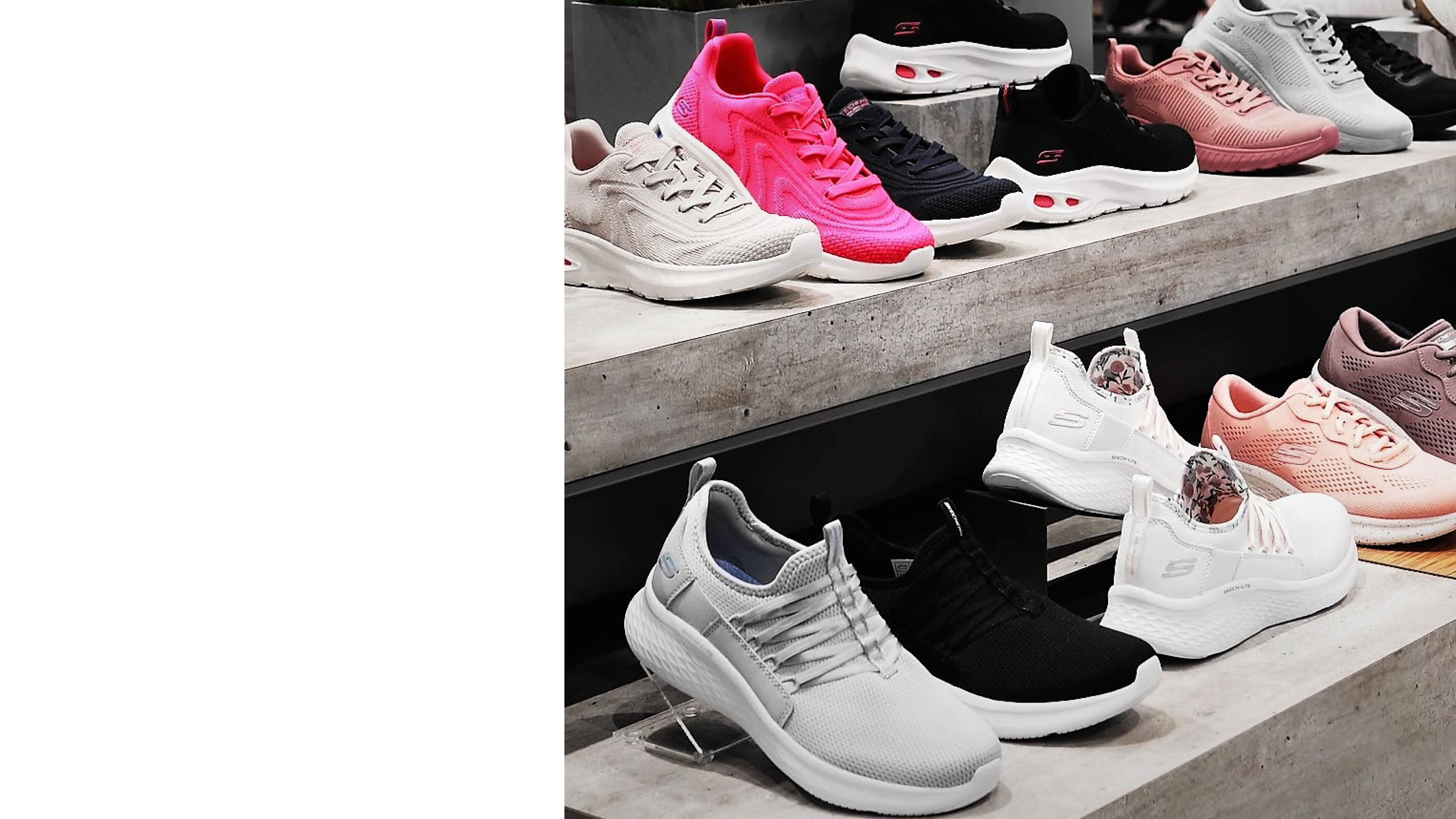 The Challenge
Manhattan and Skechers have worked together for over 30 years to provide customers with the best in shoe and athleisure wear comfort technology. Today, Skechers' brand continues to grow, and with the recent uptick in omnichannel demands from customers throughout the retail world, providing convenient and consistent shopping experiences throughout its global footprint of stores—regardless of shopping channel—is the next step forward.
Operations
Distribution Centers: 12
Located in North America, South America, Europe, and Asia, with new DCs opening in India and Canada as well as expansion in China.
Download Case Study
Solutions Implemented
Skechers' supply chain network supports a variety of different distribution methods, including wholesale, retail, ecommerce, and direct-to-consumer fulfillment. By pairing Manhattan Active Omni with existing Manhattan warehouse management solutions, Skechers can deliver the omnichannel fulfillment experience its customers and distribution centers need to set the standard for omnichannel retail.
Manhattan Active® Omni
Create a single, seamless customer and associate experience with software that unifies online, mobile, and in-store commerce—providing you with more inventory visibility, sales data, and customer preferences.
Warehouse Management
Control demand, supply, labor, and automation across your entire network with Manhattan Active® Warehouse Management. The leading cloud-native, evergreen, and extensible WMS in the industry.
Watch the Video
Progress & Results
Manhattan Active Omni's agility and capabilities have enabled Skechers to grow its omnichannel commerce network by allowing solution features to be implemented in new markets quickly and seamlessly. Since implementation, Skechers has praised Manhattan Active Omni's ability to easily and quickly rollout capabilities such as buy online, pickup in-store and curbside pickup.

The leading athletic retailer will also now have an endless supply of new innovations it can apply to existing omnichannel operations with Manhattan's versionless technology, keeping them always one step ahead of the competition.
Want to Learn More?
Read more about the partnership between Manhattan and Skechers, its growing sales and distribution network, and how Skechers was able to keep its distribution centers running during the Covid-19 pandemic with help from Manhattan's remote implementation of software.