Drive Agility And Resilience With A Unified Supply Chain
July 16, 2021
By Jim Romeo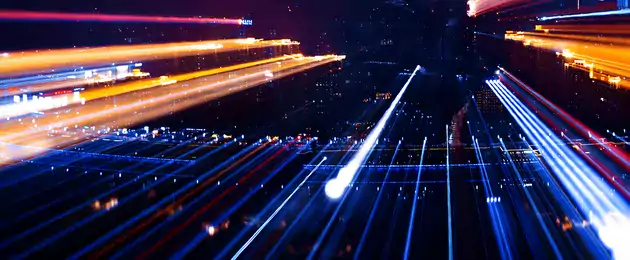 Technology has become a larger priority for CEOs and top executives, according to Gartner industry analyst Bart De Muynck. At Manhattan Associates' annual user conference, Momentum, De Muynck explains why technology has become a priority for CEOs and shares how organizations approach technology to build their digital roadmaps.
Investment in digital technology remains one of the top business priorities for CEOs and supply chain executives in 2021 and 2022. Retail CEOs place an even higher value on prioritization and investment for digital capabilities than CEOs in any of the other industries. eCommerce was a top response from consumer goods and retail CEOs when asked what digital business means in the context of their industry and business.
Concurrently, this has nurtured the market growth for supply chain management suite applications. The supply chain management software market grew to about $16 billion in 2020, which represents an annual growth of around 5.2 percent according to Gartner research. Between 2018 and 2025, Gartner expects that the total market for these applications will double. The top 10 supply chain management software vendors from 2019 retained their market share position. Although the growth slowed down from 2019, certain areas such as transportation technology saw an acceleration.
Procurement and transportation lead the adoption of cloud within the supply chain management technology space. Transportation leaders are much more open to deploying SaaS applications to gain quicker interconnectivity with other trading partners and transportation stakeholders, helping them deliver real-time information to customers.
By 2022, the spend on TMS applications will be close to $2 billion, accounting for about 31 percent of the supply chain management market. This growth will be driven by replacement of on-premises software with SaaS applications. SaaS will comprise 65 percent of the TMS market by 2022, up from 37 percent in 2017.
Supply Chain Convergence
Supply chain convergence occurs where supply chain functional silos are broken down and business processes span, synchronize, and optimize across traditional functional domains. Business conditions have caused a greater need for supply chain convergence. In addition, companies continue to struggle with internal collaboration across functional domains like order management, inventory management, manufacturing, and shipping.
In Gartner's most recent "user wants and needs" study, companies face multiple obstacles to achieve supply chain goals. Several of these obstacles impact convergence: lack of cross-functional collaboration, lack of end-to-end supply chain visibility, and the inability to synchronize end-to-end processes.
Adopting a Supply Chain Technology Strategy
Supply chain organizations are faced with a wide, growing, and often confusing array of options in how they source, purchase and deploy business applications services to support their supply chain operations. Because the functional variety and complexity of supply chain applications are increasing, supply chain technology leaders need to adopt a supply chain application strategy and an underlying architectural model. They must decide whether they should leverage a platform or a portfolio architectural foundation, incorporating all this into their company supply chain application strategy.
The end-to-end process orchestration afforded by a technology platform provides significant benefit. For example, Manhattan Associates TMS platform serves as a valuable tool to manage transportation across any mode or size of network. Its functionality is comprehensive and includes.  Its versatility allows it to play a vital role in strategic analysis, procurement, and operational planning, execution, supply chain visibility, and freight payment or claims.  When applied properly and consistently, it helps reduce transportation costs, improve service levels, automate processes, streamline execution, and lower operational risk.
With such a platform in place, vendor and customer resources can be shared across functional areas because everything is built on a common architecture. Technology cost may also be lowered if a company committed to multiple applications from the platform, and from a single vendor. This model is best applied to organizations with more maturity that have already achieved supply chain convergence.       
Instead of delivering a single monolithic application, modern architecture delivers applications composed of loosely coupled, appropriately scoped, component services that can be developed, deployed, and operated independently.
Architecture really is about making intelligent trade-offs to manage change within the system, and it's important to be pragmatic about where to invest time and effort to deliver business value. The goal is to find the right balance between granularity and decomposition, such that the applications deliver measurable value while meeting costs, skill, and other organizational constraints.
Supply Chain Technology Trends
While there are numerous technology trends, Gartner outlines various key technologies. They all have different relevancies depending on the supply chain domain. Of note are those that entail artificial intelligence and analytics.
Artificial intelligence and advanced analytics are key technology trends for transportation. Artificial intelligence is very prevalent in transportation across the area of transportation management, fleet management, transportation execution, transportation visibility, and even customer experience.
Predictive analytics are key to monitor the risk posed by disruptions. Supply chain organizations place analytics initiatives as a top investment priority in supply chain management applications.
Advanced analytics have many uses in transportation. They may be used for increased transportation visibility and improved freight capacity. They may also be used for predictive freight analytics and help reduce freight costs and improve collaboration amongst shippers. On the fleet side, they can improve driver behavior and assist in the prevention of accidents by improving driver safety, driver retention, and driver recruiting.
Sustainability
A recent Gartner survey showed that 27 percent of supply chain professionals ranked sustainable delivery in the top three of customer demands. Achieving sustainability includes providing transparency regarding carbon emissions and finding new ways to reduce emissions from the delivery of their products.
Technology solutions such as TMS platforms help decrease empty miles through improved optimization, as well as collaboration of shippers on the TMS platform. In addition, sustainability goals may be achieved by investment in more sustainable private fleets or selecting carrier partners that operate sustainable vehicles and assets. Carbon emissions can be calculated into TMS, the visibility, or even analytics platform, and offset through a carbon offset program. Finally, sustainable packaging and packaging optimization is another way that shippers can lower their environmental footprint.
Future-Proofing Your Supply Chain
Technology is an enabler to achieve agility and resilience in your supply chain. It's important to strategize its use as more supply chain convergence is achieved in the organization. Aim at converging supply chain microservices platform applications to add value. Focus on top technologies for the supply giving much attention to advanced analytics and artificial intelligence. In addition, incorporate a transportation sustainability strategy. The compound effect of adopting these areas of focus and strategy will lead to building a more robust and health supply chain, and "future-proofing" it for years to come.
Deliver On Your Promise to Customers