Key considerations for selecting a TMS
November 25, 2020
By Bart De Muynck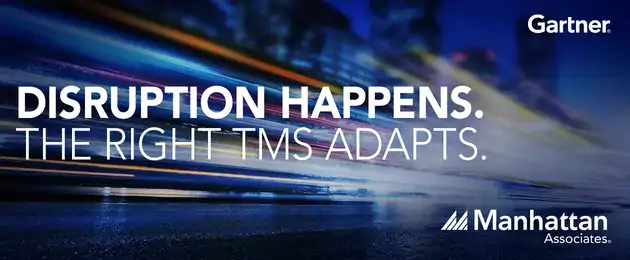 Even before the global pandemic and the unprecedented disruption it caused in logistics and supply chain, transportation leaders felt the pressure to evolve.
To be more efficient, even as customers demand everything shipped for free, yesterday.
To be more environmentally sustainable, while protecting profitability.
To re-pivot their processes — before they are disrupted out of business.
Download the Gartner1 report titled, "Key Considerations for Supply Chain Leaders Evaluating TMS Solutions, to learn the following 
The role of transportation technology to identify the gaps highlighted by the recent disruption and their impacts on the transportation management function,
The key considerations selecting the right transportation technology by aligning the correct capabilities with the organization's business strategy,
According to Gartner1, "Transportation management solutions have become a key technology to manage the transportation function, especially in time of disruption. Logistics leaders should use this research when considering a TMS investment"
1 Gartner, "Key Considerations for Supply Chain Leaders Evaluating Transportation Management Systems", Bart De Muynck, May 11, 2020
Deliver On Your Promise to Customers