NRF 2022 in Review: From Shifting Supply Chains to Robotics and Retail
January 25, 2022
By Nicole Leinbach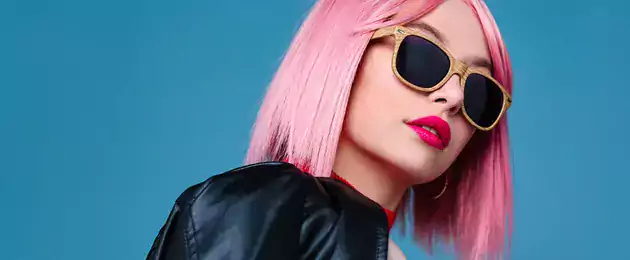 January 2022 saw New York City once again play host to the National Retail Federation's annual BIG Show. Recognized and respected as the largest conference and expo in the world supporting the retail industry, I was both excited and proud to return to the NRF show floors for the first time since the global pandemic.
And, while the current retail industry all too often has frustrating experiences to manage – including empty store shelves, hiring instability, and rising inflation – I believe that with great challenges also come great opportunities and NRF 2022 certainly reinforced this sentiment for me this year
As well as meeting a number of companies and learning about a number of potentially groundbreaking new technological advances, I got the time to review my key takeaways too. Among my findings included:
A Shifting Supply Chain
Let's face it, current supply chain capabilities are under strain, to say the least. While the availability of consumer goods may present some of these hiccups, how those goods are managed should not be an issue. Fortunately, NRF 2022 showcased many companies that can help ease these frustrations, with agility representing the hot button topic in a supply chain context right now.
Managing real-time logistics information, gaining clarity on carrier visibility, understanding advanced features for temperature tracking and high-value shipments are just a few of the considerations to contemplate for supply chain directors around the globe. Incorporating technology that eliminates surprises offers predictive analysis and heightens efficiency is possible; among those companies that stood out at NRF supporting supply chain agility included Four Kites.
Robotics and Retail Go Hand-In-Hand
Efficiency challenges aren't solved by supply chain streamlining alone. Having solutions that increase efficiency in picking, packing and pallet operations is critical too. Enhancing these fulfillment challenges includes leveraging robotics, and there was no shortage of these to explore at NRF.
New offerings included the RollerTop Guide and FlexShelf from Zebra Technologies, which is an integrated partner of Manhattan Associates. The unique capabilities that robotics offer businesses include improved accuracy and worker safety. Additional companies that stood out with their robotic innovation at NRF included Righthand Robotics and Locus Robotics too – both part of the Manhattan Automation Network.
Customer Engagement Remains a Must
As customers ourselves, it's easy to realize how fast one can become distracted. So, what helps keep customer attention despite the countless reasons to lose sight of a purchase?
Communication is a key aspect of customer engagement, and I was thrilled to see this represented at NRF. Of the solutions and technologies supporting this, one that stood out was Twilio, which has capabilities to support voice, text, chat, video and email through APIs that are simple enough for developers to use, yet powerful enough to support even the most complex applications
In other words, there is no excuse for merchants to not incorporate the savviness of communication technology to support their customer experiences.
Another communication must that the NRF showcased? Live selling capabilities. If you aren't already familiar with this, it's time to get up to speed fast, because it's likely your customers already are. This is especially true when observing how younger generations prefer to shop.
Integrated Technology Is a Must
Another area I particularly appreciated at NRF were the efforts of many companies to integrate into external partnerships that allowed them to collectively enhance retailer operations. This general sentiment, for me, is one I always consider when reviewing technologies and I was thrilled to see this being highlighted by companies that included Twilio with Manhattan Associates, Sage with Brightpearl and others.
Last But Not Least
Finally, while the NRF Big Show took over Manhattan for four days, the week began with what I consider to be the celebratory kick-off to the NRF – which is the Vendor in Partnership (VIP) Awards.
This annual event recognizes the leaders in solution provider companies within the vast ecosystem of retail, celebrating those powering meaningful partnerships with retailers that increase success for all.
Among the winners of the 2022 awards included Manhattan Associates for Best Distribution Innovation, Razorfish for Best Digital Agency and Fast for Best Payment Innovation. A list of all winners can be found here.
Deliver On Your Promise to Customers