Omnichannel Innovation and a Way Forward
June 11, 2020
By Manhattan Staff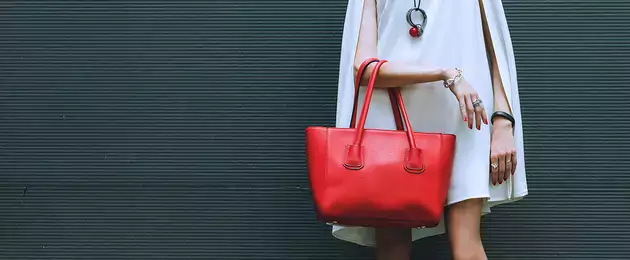 The COVID-19 pandemic continues to have evolving impacts on the retail industry, even as we see many states begin some form of re-opening. However, as states allow shoppers to return to in-store engagement, the situation is far from normal. What has become clear during this crisis – and what will continue to be the case – is that the retailers with true omnichannel operations have been the ones best equipped to adapt and endure. Proof of this is fashion accessories retailer Kendra Scott. The company is a great example of how quickly pivoting operations to respond to the crisis can yield positive results.
In March, shelter-at-home orders and social distancing measures shuttered all of Kendra Scott's stores, and its main DC was limited to minimal operations. Though some inventory was rerouted to a 3PL in another state, capacity was severely hampered. To greater enable a continuation of sales and leverage in-store inventory, Manhattan Associates helped Kendra Scott implement ship-from-store capabilities in just nine days, followed quickly by pickup in-store and curbside pickup functions. As a result, dire Mother's Day projections turned into sales that exceeded what would have come in during normal operations. Potential disaster became a success story thanks to omnichannel flexibility.
Recently at Momentum Connect, our 2020 customer conference, we announced a range of new innovations that will help all retailers gain the agility needed to succeed in a new normal. Manhattan Associates CEO Eddie Capel shared how these innovations helped not only Kendra Scott but also will help retailers as we continue to navigate 2020 and beyond.
Turning all inventory into an asset
Kendra Scott was one of many businesses dealing with the problem of "stranded inventory" -  inventory that is temporarily inaccessible in shuttered stores or idle distribution centers. More than ever, being able to quickly tap into it can make a critical difference. As Eddie Capel said at Momentum Connect, "Stranded inventory units throughout the store chain were begging to be used to fulfill ecommerce orders before the inventory is out of season." In response to this challenge, Manhattan has taken actions to help keep inventory moving on two fronts.
First, to help improve store inventory integrity, we've made several additions to our Manhattan Store Inventory Management technology. Cycle counting, enhanced inventory audits and store-initiated transfers are all now available. Obviously, when you know what inventory you have and where it is located, it's much easier to sell.
Second, we're making it easier to leverage inventory for fulfillment. Now, curbside pickup is a capability in our base Manhattan Store Fulfillment application. Store closures or customer health concerns no longer have to get in the way of a sale. Our technology orchestrates the entire curbside process. It texts the customer when an order is ready for pickup. The customer  indicates when she's arrived and where she is parked, and the drop-off is executed easily and safely.
Speed of innovation and speed of change result in omnichannel adaptability, leading to better customer service and increased sales. Brendan Witcher, principal analyst at Forrester, also appeared at Momentum Connect, and he echoed these sentiments, saying, "Retailers shouldn't look to keep up with their competitors, but with the customer's expectations."
New engagement in the new normal
Even before the pandemic, we noticed an inversion in retail. Stores were becoming physical manifestations of digital brands, instead of the other way around. The last few months have only made that trend more acute, and we anticipate it continuing. "More and more of what consumers do in your stores will be driven by the digital interactions they're having with your brand before they ever arrive," said Eddie Capel.
We are transforming our digitally native Manhattan Point of Sale (POS) to help associates engage with customers at every step of their journey – and know exactly what they're looking for. Now, associates can communicate directly with consumers through email or text – on customers' terms – without leaving the POS application. Team members and consumers can view and exchange "look books." Customers also can book appointments, increasing the value of store visits. More than ever, Manhattan POS delivers one customer journey across all platforms and interactions, enabling you to get closer than ever before.
After all, whatever form the new normal takes, customer engagement and personalization will be paramount. As Forrester's Brendan Witcher said at his Momentum session, that connection can be the difference between making a customer for life and missing an opportunity. "It's not about the order, it's about the customer experience."
Encouraging extensibility
One of the reasons the Manhattan Active® Platform was built on a 100% microservices architecture was our "no limits" mantra when it comes to extensibility. The introduction of Manhattan ProActive is another way we're keeping that promise. Manhattan ProActive is a new toolkit that enables you to design, develop and own extensions to Manhattan Active Omni. Now you can customize everything about the software, from the user interface to the core business logic to the data model. Manhattan ProActive is intuitive and fast, making it easier than ever to add your innovation to our innovation.
Tackling challenges together
The effects of COVID-19 will reverberate in retail for years to come. But one certainty is that the companies that can adapt to changing circumstances and deliver greater customer experiences are the ones best positioned to succeed. Manhattan is your partner in charting a course into the future. We're looking forward to providing the technology that helps you transform store experiences, fulfillment experiences and buying experiences. Let's build out an omnichannel engagement roadmap together.
Deliver On Your Promise to Customers