Commerce Trends 2022-2023: A Unified Greener Future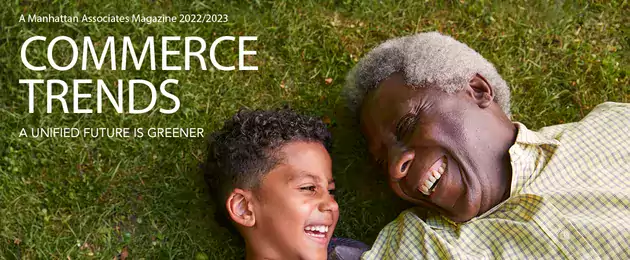 These are exciting times: retailers, wholesalers and other companies are increasingly calling on the supplier of omnichannel and supply chain technology. Customers want more choice, more convenience and more speed. At the same time, companies are under increasing pressure to deliver profits while operating more sustainably. How can we reconcile this?
Henri Seroux, senior vice president EMEA at Manhattan Associates, addresses these current challenges. "It's up to us to create the right conditions so that retailers can operate quickly when they need to and sustainably where they can."
The theme in this Commerce Trends is all about a unified, greener future.