Reverse Logistics: The Ultimate Guide
June 26, 2023
Manhattan Staff
What is Reverse Logistics?
Reverse logistics is the supply chain process of moving product sold from the end consumer back to the retailer or manufacturer who initially distributed or sold said product. That product or item is then either resold or reused if possible or disposed of properly if not. This process can be done via returns, exchanges, or through recycling of products. It can also include placing the responsibility of redistributing the product back to the customer in the form of reselling, refurbishing, or recycling.
The ideal supply chain flow ends at the customer but with reverse logistics, the process begins with the original customer taking the first course of action, creating a reverse supply chain that ends either with a return processed with a full refund and that product item being placed back into available inventory, with the original customer making an exchange of returned items for another item, disposal of the returned item sustainably, or ends with an entirely new customer receiving the product item via redistribution or recycling of returns.
The best reverse logistics solutions can complete the return and reselling of products seamlessly, profitably, and sustainably, recapturing the original product value with little to no additional resources used.
In this article, we will break down all the factors retailers, manufacturers, and companies should consider when addressing reverse logistics, with a deep dive into:
What the reverse logistics process consists of
The difference between forward and reverse logistics
The different types of reverse logistics
The best way to use reverse logistics
Why reverse logistics is so important to business
Where retailers are struggling to make up for lost time and increased costs as a result of reverse logistics
How to optimize reverse logistics
How to transform reverse supply chain processes into an advantage in supply chain commerce with the right reverse logistics solution
For how Manhattan's solutions solve reverse logistics profitably and efficiently, click here.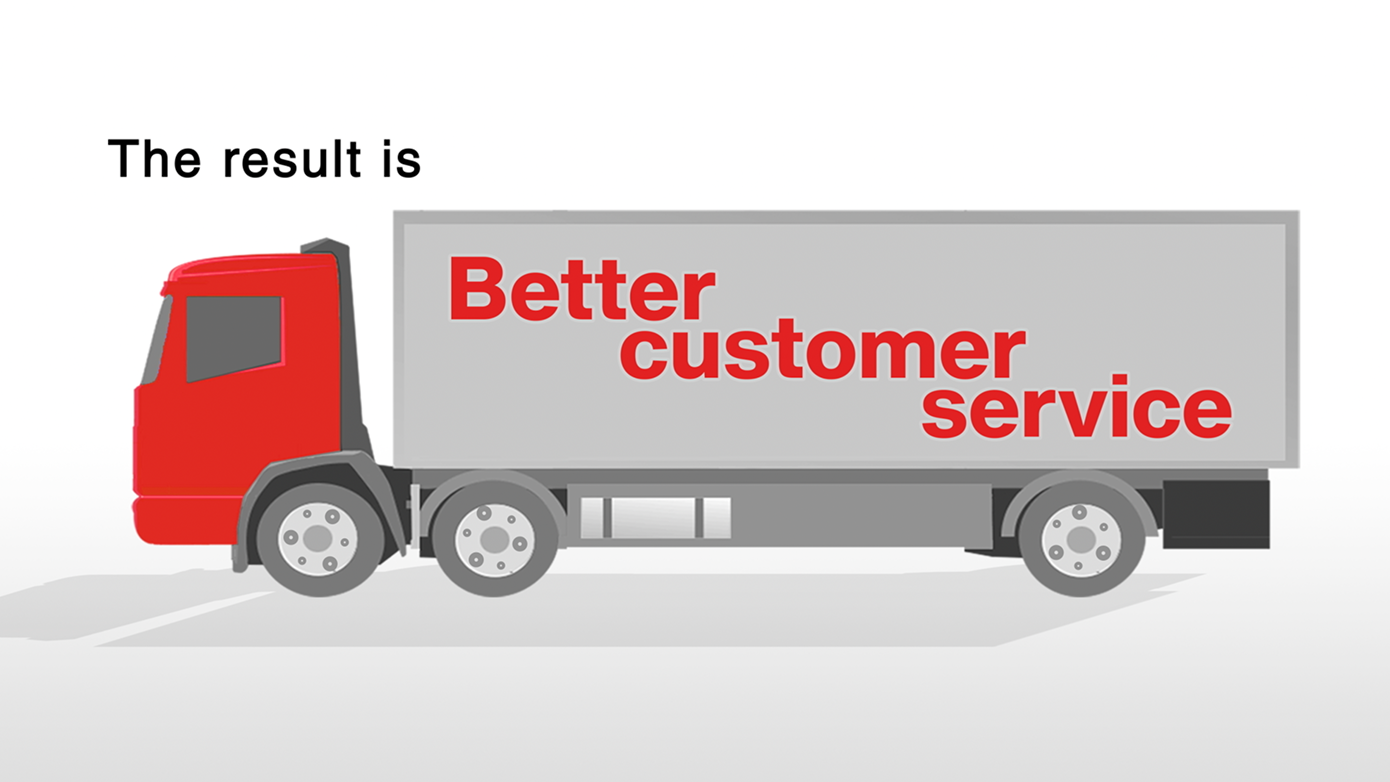 Reverse Logistics
When is Reverse Logistics Used? How Does it Affect the Natural Flow of the Supply Chain?
This process almost always occurs after a customer buys a product for either themselves or another person, with that customer then deciding to return or exchange the purchased product after getting a closer look at it, finding something wrong with the product, or by simply changing their mind. The customer and retailer/vendor can then either go through the returns process in person or enter a return material authorization agreement (RMA) where the supplier of the returned product item enables the customer to ship the item back to them in exchange for a refund, replacement, or repair, often under warranty.
In the modern retail world, online orders are returned at a higher frequency than in-store orders, likely due to the physical benefits of trying something on or holding something in your hand before purchasing, compared to looking at digital photos online before clicking the buy button. With ecommerce consumerism constantly growing and expanding, reverse logistics is a major concern for today's retailers.
The reverse logistics process is essentially not what supply chains were originally built for and certainly not the end goal of the ideal product lifecycle in any supply chain. It turns a process made to go one direction completely around, can often be time-consuming, and may result in the retailer losing valuable resources and/or profits.
However, with the right reverse logistics solution in place, distributors can minimize sunk costs related to reverse logistics, gain zero net loss, or even profit from it with a loyalty-building, seamless return/exchange process, resulting in future business with satisfied customers who've gone through the ideal reverse logistics experience.
And not only is it more likely that a shopper will turn into a repeat buyer after going through a satisfying return experience, but it can also be a differentiator in omnichannel retail.
According to the Unified Commerce Benchmark research conducted by Incisiv: only 35% of retailers can track returns, an alarming 8% of retailers allow consumers to track refunds, and 96% of shoppers would buy again from a brand that offers a smooth return experience. But in order to provide this desired experience, it is important to understand how forward and reverse logistics coexist in the overall supply chain network.
What is the Difference Between Forward and Reverse Logistics?
Forward logistics is a linear supply chain process with the traditional product lifecycle journey.
Traditionally, the supply chain process begins with the supplier who makes the product. It is then sent off to the distribution phase where that product item and others virtually identical to it are dispersed via a distribution center or factory. The product is then transferred or hauled off to the retailer or seller, eventually arriving at or being purchased by the consumer at the seller's point of sale.
The typical reverse logistics process not only flips the roles of each stage in forward logistics around but often adds multiple extra steps. It starts at the end consumer who then needs to initiate the return, exchange, or recycle process. Then the item is either returned in person at the original point of sale, at another selling or retail location, or done via return shipping. In the case of return shipping, the customer prints out a shipping label and places it in a package provided by the seller or via the customer's own package resources.
The product then arrives at the initial point of sale —ending the customer's return responsibility — and the return process begins at the back end of the supply chain. The movement of disposition then takes place at a centralized processing center or location within the supply chain where the item is received and then determined if it can be resold as new, resold as a return or discounted item, recycled, refurbished, or discarded. Once that determination takes place, the product is sent back on the path toward either the end customer or to be discarded.
Returns are normally placed into three categories: seasonal returns, excess product returns, or defective returns. Returns then continue on a path to:
Be fixed and/or refurbished then sold via a regular selling channel
Be fixed and/or refurbished then sold via a discount selling channel
Be removed from the supply chain to be given out for free or properly disposed of
Be removed from the supply chain to be disposed of and then used for recycling or remanufacturing purposes
Therefore, the typical reverse logistics process is:
While this may be the typical flow of reverse logistics, the components that make up reverse logistics come in various shapes, sizes, processes, and labels.
What are the Different Types of Reverse Logistics?
The different types of reverse logistics depend largely on the size of the operation/supply chain, the number of resources needed to follow through on reverse logistics, the type of product, the method by which reverse logistics is carried out, the reverse logistics rules and parameters, and various other factors.
Examples of different types of Reverse Logistics are:
Returns made by a customer
Returns made by a distributor partner
Returns made to be refurbished or remanufactured
Packaging reusability or recycling
Repairs and maintenance
Discarding or recycling unsold products
End-of-service life products that need to be properly disposed of
Delivery failure
Rental or leasing returns
Returns made by a customer- this form of reverse logistics is the most common and requires proper returns management. If done correctly, the returns management process creates a positive brand-building opportunity and customer loyalty with seamless return options for the customer to choose from.
Returns made by distributor partner- this may happen due to several reasons, a few examples are because of unsold product, excess product, contractual obligations, or quotas not being met by the supply chain partner.
Returns made to be refurbished or remanufactured- can be a reverse logistics method applied when manufacturers or retailers need to repair, rebuild, and recondition products returned to prevent profit loss, and can be leveraged as a solution for product defects. Manufacturers also take pieces of products that are reusable and reapply them to create more of the same product. Reconditioned products are returns that can be reused by taking apart the product, cleaning said product, and reconstructing the product for future use.
Packaging reusability or recycling- being able to save original packaging by reusing or recycling packaging resources from returns and applying them for redistribution can reduce waste and save costs that would otherwise be spent on new packaging.
Repairs and maintenance- with many electronic products there is a warranty agreement that a retailer has with its customers to fix and repair product when needed. Companies may also take a return and resell it as damaged goods to a different kind of clientele.
Discarding or recycling unsold products- reverse logistics often have to address unsold products that are being returned from end customers or fulfillment centers due to reasons such as delivery issues or refusals, lack of sales, or improper or failed inventory demand forecasting.
End-of-service life products to be properly disposed of- end-of-service life or end-of-life (EOL) products are returned if a product's functionality has reached its limit and can no longer be reused or redistributed, essentially "passed the point of no return." Disposing or recycling EOL products responsibly and in an environmentally conscious manner is often challenging for manufacturers and retailers who do not have the right reverse logistics solutions in place.
Delivery failure- when a delivery failure occurs due to unforeseen circumstances the product is then often returned back to the fulfillment center or sorting center. The problem as to why the delivery failed is then diagnosed and either shipped back to the manufacturer or returned back to the point of origin. In some cases, the problem can be fixed at the sorting fulfillment center and placed right back into circulation.
Rental or leasing returns- companies can rent or lease products out for a period of time where the responsibility is placed on the customer to bring the product back to the point of sale by a specific date. A return then takes place at the end of a rental or leasing agreement and that product then can either be recycled, disposed, or redeployed.
Return policy and procedure- all types of reverse logistics may abide by a return policy and procedure (RPP) where defined return rules and guidelines are laid out and made to be followed by both the customer and the organization's employees. The RPP should always be available, visible, and remain consistent to all who follow them.
What is the Best Way to Use Reverse Logistics?
In grocery stores, there are often instances where a customer who is finished grocery shopping decides they actually do not want a product they originally intended on purchasing and desires it to be removed from their order. When unloading the cart at the point of sale, that customer then asks the cashier to return that product or items they initially gathered.
Those grocery items are then placed aside for "go-backs" later to be categorized as either good to be placed right back on the shelves or needs further assessing/inventory management. Then, either another team member or courtesy clerk places the grocery items back on a shelf at their earliest convenience (if that item is not damaged or if it is in the same condition as before the customer placed it in their cart), readily available for other shoppers to purchase.
If those items are more sensitive to being handled by the original shopper, such as contamination by directly touching fruits, vegetables, or any other kind of item that can be contaminated by hands, package damaging, or cannot be resold for a variety of other external product reasons, those items are then marked off in the store's inventory to be either discarded, replaced, or resold at a discount price.
While most supply chains' reverse logistics are not this simple, its basic principles can be applied when trying to create an ideal reverse logistics flow on the back end of your supply chain.
The 5 Stages of Reverse Logistics
Here we will break down the five stages of the best reverse logistics process on the back end of your supply chain to help you capitalize on reverse logistics, these stages are:
Stage 1.
Process the return- Once a customer decides to go through with a return, organizations must then go through their standard return process operations. This process should include an organized step-by-step returns procedure that takes record of the return, return authorization (ideally with proof of initial product purchasing), scheduling return transportation or shipment, processing of refunds if applicable, and replacing of unfunctional or damaged product components.
Stage 2.
Return categorization- After the returned item is sent to the supply chain's centralized processing center, it is time to determine which category and resulting process the return will be placed in and follow. The best reverse logistics processes can determine which category the return should be placed in prior to arrival, but if a closer look is needed, returns are then inspected for categorization. Products are then sorted into disposition categories such as resell as new, resell as return, fix, recycled, refurbished, or discard.
Stage 3.
Continued return process flow- sending correct returns to the correct location fast with an organized reverse logistics process enables you to keep the returns moving, maximizes your reverse logistics capabilities, and helps reduce waste when products are left on standby for an extended period of time. Product that is due for repairs should be moved to your designated repair department quickly, as well as items that need to be disposed of, to keep the flow of returns moving and reduce the amount of time your products stay in limbo.
Stage 4.
Repairs- after you have reviewed the product item and determined that it needs to be repaired in order for it to continue on the return processing journey, send the product item to your return department quickly to examine what kind of repairs can be made or if repairs can be made at all. Repairs are then made to completion or if completed repairs cannot be made, parts may be salvaged for future repairs to aid in future product construction or if all is not possible sales to additional buyers can be made for parts. If all the above does not work, dispose of the product item responsibly.
Stage 5.
Recycle- any products that cannot be fixed, salvaged for parts, reused, or resold should be properly recycled in a designated recycling area. This is the part of the reverse logistics process where environmental sustainability comes into play. Sellers and manufacturers should do their part in researching and carrying out the disposal or recycling of products by putting together resources to do so in a sustainable and efficient manner.
Companies can either incorporate these steps and apply them to their own supply chain reverse logistics or outsource the work. As long as you follow these steps, you should be in good position to execute reverse logistics properly.
The Five R's of Reverse Logistics
Another way to measure reverse logistic KPIs is to make sure you are measuring the business value of the five R's of reverse logistics:
Returns/exchanges- measure the rate of return and how often those returns make it back out into the marketplace.
Reselling returned product- measure the number of returned products that are either resold or reclaimed.
Repairs- assess the total cost of repairs and refurbishing returned products.
Recycling- calculate the percentage of returned product items your supply chain is able to successfully recycle, which materials are being recycled, and which items need to be discarded without recycling.
Replacements- calculate the percentage of returns that need to be replaced or those that have parts that need replacing and how many parts per product item.
Executing on reverse logistics is also often broken down by the seven R's. Those R's include securing the Right product, at the Right quantity, delivered in the Right condition, to the Right place, at the Right time, to the Right customer, at the Right price.
What Are Good Examples of Reverse Logistics?
he H&M Group and its family of retail brands recycle old clothes of any brand, including H&M, that they accept from any customer who is willing to part with their old clothes, creating an all-recycled clothing line. By going through the product lifecycle of collecting to recirculating to recycling, H&M is able to get the most out of its textile products, materials, and fibers in a sustainable and profitable way that keeps valuable resources constantly in use.
H&M accomplishes this by offering garment-collecting services in virtually every store location. Once the clothing or textile items have been received and a voucher has been given to the customer dropping off those product items, H&M hands them over to a business partner who then evaluates the condition of each product item. After the evaluation is complete the item is either reused if in good condition and resold as second-hand clothes, repurposed by utilizing the resources from the original product and turned into a whole new product item if the returned product was not in great condition, or recycled and shredded into textile fibers used for insulation materials.
This reverse logistics cycle is not only environmentally sustainable but also squeezes every bit of profit out of returns that would've otherwise been tossed or discarded.
Providing the right customer-facing reverse logistics is just as important as the back end of operations. In the 2023 Unified Commerce Benchmark for Specialty Retail's Service & Support: Leadership Insights section, the benchmark states that: "Leaders are more transparent with shoppers across a variety of relationship vectors - from orders to service requests, from data use to supply chain practices."
In fact, of the 124 retailers benchmarked across 11 specialty retail segments:
100% of leaders support order modifications, returns, and exchanges via chat/call, compared to 87% of non-leaders.
64% of leaders offer return tracking capabilities, compared to 32% of non-leaders.
56% of leaders provide real-time order alerts or notifications.
Providing the option to rack returns for online orders and how seamless that experience is made is a key differentiator in retail.
According to the benchmark: "Shoppers expect near real-time updates at key points of purchase and return process. 96% of shoppers would buy again from a brand that offers a smooth return experience. Order and return transparency reduce customer churn and help improve brand loyalty."
Leading specialty clothing retailer H&M was cited as a retailer that executes this process by allowing shoppers to track returns for products purchased online, including alerting the shopper when the return is accepted, and when their refund is processed.
Social media is also a tool that can be used to deliver seamless customer experiences when providing the right reverse logistics process. The 360-Degree Service section of the benchmark's Service & Support: Leadership Insights states:
"Leaders offer shoppers a wide variety of service options - from in-store assistance to call centers, social media support to live agents on their website and mobile app," and "they empower shoppers to self-serve most of their service needs, offer "silent" support options such as via text, and ensure they don't have to wait long to talk to a human if they choose to."
Of retailers benchmarked:
32% of leaders offer support via text/social media channels, compared to 18% of non-leaders.
30% of leaders provide availability of 24/7 live chat support, compared to 12% of non-leaders.
36% of leaders offer the option to return in-store purchases online, compared to 27% of non-leaders.
This area of focus in reverse logistics provides an avenue for retailers to differentiate their customer returns experience with customer support via social media platforms.
According to the benchmark: "64% of shoppers prefer messaging a brand over calling for support. Social media platforms provide retailers with the opportunity to personalize their interactions with shoppers. Moreover, they save time for shoppers looking for quick responses to their queries."
Tecovas, a Western goods retailer that specializes in handcrafted western boots and apparel, offers unified customer support with both self-service and assisted order modifications, including the ability to initiate returns, exchanges, and repair requests. The retailer also offers product information and support via social media and live chat.
At Home Provides the Returns Process Modern Customers Need
One good example of how to execute profitably on reverse logistics is the home décor superstore At Home's implementation of Manhattan Active Omni suite and its digital self-service solution capabilities.
At Home originally selected Manhattan Active Omni to streamline and optimize its store fulfillment capabilities. The aftermath of the pandemic fueled a sharp increase in new omnichannel fulfillment methods such as buy, online, pickup in-store (BOPIS), and curbside pickup. At Home wanted a tool to meet omnichannel customer needs while simultaneously making things easier and more manageable for its in-store retail associates.
The Manhattan Active Omni suite of solutions enabled At Home to optimize existing BOPIS and curbside picking, while adding new fulfillment features such as ship-from-store and drop-ship functionality. Having all capabilities available on one app streamlined retail associate experiences, with convenient features that included notifications when a curbside pickup order was ready and photo guidance on where to execute pick order. But the icing on the cake was Manhattan Active Omni's digital self-service tool.
With Manhattan's digital self-service, the customer has complete control over their post-purchase experience. It provides a plethora of capabilities omnichannel customers desire need when making changes after the sale, including but not limited to, a customer-driven digital self-service interface for tracking, shipping, order changes/cancellations, and return and exchange options.
For some return experiences, initiating the return on the customer side of things can be inconvenient for the customer if not done correctly or in the manner that modern customers are becoming accustomed to. In those cases, customers often have to keep track of physical paper receipts or must go back to the initial store of purchase to finalize the return/exchange.
However, with Manhattan's digital self-service tool, customers can initiate their return or exchange themselves seamlessly and quickly with capabilities that include options such as:
Return an item in-store- customers initiate the return with proactive return receipts and refund notifications and complete the return in-store. This method enables customers to receive an instant refund, increases store foot traffic, and provides an opportunity for cross-sell/upsell opportunities.
Return at a nearby carrier location via QR code- customers can conveniently take their return to the closest carrier location and scan/process their return with a QR code. This also provides a sustainable method of return due to it being a paperless exchange and not having to print any record of the transaction.
Return via shipping method- customers can print out a provided shipping label, box up the product item return, and place the label on the front of the box to be shipped to the retailer and can receive a refund to their original payment once the shipment is complete, which is convenient for associates and customers.
And if a customer wants to do an exchange, that option can be made available as well with a breakdown of what the customer is getting, cost difference, and payment method. This enables the customer to exchange the item for the same item in a different dimension (size, color, etc.) with a detailed summary of the transaction.
These convenient methods of reverse logistics help build customer loyalty, provide opportunities for more sales, and signal to the customer that you have taken their time and money into consideration. For a home décor superstore like At Home, empowering its customers is a top priority and digital self-service allowed them to do just that.
"This feature really gives customers a sense of control over their post-purchase journey. They can do things like initiate returns and print labels and even extend the hold period for their in-store pickup orders. It's really great to have a tool that evolves with our customers and keeps them at the top of mind." - Lauren Tillman, At Home Director of Omnichannel Operations
What are the Benefits of Reverse Logistics?
Securing optimized reverse logistics equates to several business and environmental benefits and can be highly profitable if done correctly. Retailers and vendors who provide seamless reverse logistics, with visibility throughout the reverse supply chain, create better experiences for customers, retail associates, and supply chain workers that lead to loyal repeat customers, store associate retention, and satisfied supply chain workers. It also puts money back into retailers' pockets by salvaging returned products and maximizes original product resource use. Here are the benefits of optimized reverse logistics:
Reduced costs- optimized reverse logistics reduce costs across the board from transportation to distribution, to repairs and tech support, to cost of disposal, and much more.
Improved customer satisfaction- customers that have their return needs met conveniently, efficiently, and quickly create happier customers who are likely to shop with your brand again and may even write a raving review, creating more positive business results.
Better brand reputation- having a reverse logistics experience that is efficient, easy for customers to navigate, and environmentally sustainable creates positive brand recognition.
Faster returns processing- a fully functional reverse logistics process running at optimal efficiency keeps returns running through the reverse supply chain, providing more sales opportunities with more returns being placed back into marketplace circulation.
Reduced loss due to returns- when returns are being evaluated properly, businesses reduce the loss of product materials and functionality by executing proper refurbishment, returns, repairs, etc.
Reduced waste and improved sustainability- waste reduction and optimized recycling gets the most out of returned products that may still have useful components that can be recycled and improves brand recognition by having less environmental impact.
What Are the Challenges of Reverse Logistics?
The flow of reverse logistics needs to be efficient and run with the right supply chain solutions in place to constantly optimize, upgrade, scale, and adapt to business needs that relate to the reverse logistics manufacturing, inbound, and outbound process.
You need the right software in place to automate and track everything going on in the reverse supply chain. This means tracking the inbound logistics return product journey that sends product from the supplier to the manufacturer, and tracking outbound logistics that transport completed or assessed returns back into the marketplace and ultimately back to the new end customer. Each stage must be continuously monitored for performance and improvement opportunities.
However, meeting these challenges has not come easy for retailers and the way businesses chose to go about solving reverse logistic challenges has become a vital component to either experiencing supply chain success or squandering missed opportunities.
Why is Reverse Logistics so Important to Your Business?
The reverse logistics conundrum continues to plague retailers who have not placed themselves in a position to take advantage of the technology and supply chain processes available to execute properly and profitably on reverse logistics. For many of these retailers, quantifying the cost of reverse logistics is equally as difficult as mitigating the cost.
Returns will only continue to trend upwards (as it has over the past half-decade or so) with expanding omnichannel and ecommerce fulfillment capabilities and if retailers do not address reverse logistics needs now, they will continue to struggle with the triple threat of maintaining: margin, brand, and environmental impact.
Reverse logistics impact on margins- Returns are becoming increasingly more impactful on retailers' margins. In the 2022 Consumer Returns in the Retail Industry consumer trends report conducted by NRF and Appriss Retail, total returns resulted in $816 billion in lost sales for U.S. retailers. In 2022, returns represented 16.5% of retail sales, a figure that was just 10.6% in 2020.
According to research conducted by CBRE Research, CBRE Supply Chain Advisory, and Optoro reverse logistics experts, "Optoro estimates that, on average, it costs $33 or 66% of the price of a $50 item for retailers to process a return," and "reverse logistics transportation costs for a return is estimated to be 10-16%."
One of the biggest impacts on return margins is transportation costs. The product journey goes through multiple rounds of transportation from one area of the supply chain to another in forward logistics. Reverse logistics can duplicate or even require more rounds of transportation if supply chain inefficiencies are in place. Additional costs can include cross-border shipments—which further burdens retailers with excessive tax and customs duties—and added paperwork, regulatory and compliance requirements.
Any delays in this process might further reduce the likelihood of an item being resold at or near full price, as retailers must account for inventory seasonality, ultimately requiring further markdowns of returned product items. However, if this aspect of reverse logistics can be streamlined or simplified through the right reverse logistics solution, it can have a major positive impact on revenue.
Reverse logistics impact on brand- Retailers and vendors who have not implemented proper reverse logistics practices are often enacting strict return policies as a way to make up for lost margins. To combat the rising costs of returns, retailers have turned to placing the burden of additional costs or resources on the customer, which can have a large negative impact on the brand and reduce brand loyalty.
The Unified Commerce Benchmark for Specialty Retail indicates only 35% of retailers can track returns, an alarming 8% of retailers allow consumers to track refunds, and 96% of shoppers would buy again from a brand that offers a smooth return experience. These reverse logistics capabilities can be a major differentiator in modern retail and omnichannel commerce.
Conversely, 1 in 6 consumers will leave a brand after a bad experience, according to Emplifi, and that percentage vaults up to 86% after two poor experiences. When considering the current state of reverse logistics' impact on the retail industry, it's clear that an opportunity exists for retailers to leverage returns to increase customer loyalty and capture repeat business.
Reverse logistics impact on sustainability- Consumers, investors, board of directors, and executive leadership personnel continue to push retailers to bolster sustainability initiatives to reduce carbon emissions, waste, and overall negative impact on the environment. Reverse logistics continues to be an important factor for retailers seeking to execute smarter environmental commitments. But executing these environmentally conscious strategies can be a tough task.
Supply chains that incorporate a centralized returns center strategy often suffer from longer shipping routes, leading to a higher carbon footprint. According to the EPA, organizations' supply chains on average account for more than 90% of their greenhouse gas emissions. Ignoring sustainability efforts can result in brand damage and prevents retailers from capturing incremental revenue from Gen Z and millennial customers who are willing to spend more on items from a sustainable or socially aware brand.
These are a few reasons why businesses must create a reverse logistics process to return, resell, repair, recycle, or replace sold products in the most efficient way possible. Retailers must obtain the returned item from the consumer using the minimum amount of resources; optimize transportation of the item to a facility for proper inspecting, sorting, and disposition; quickly assess the condition of the return and make the most profitable decision to either reuse, remanufacture, or refurbish the item to the original specifications; recycle or dispose of product in an environmentally conscious way while also being cost-effective; and lastly create secondary markets for revenue recovery. Here's how that is accomplished.
How to Optimize Reverse Logistics
For businesses to maximize profit from reverse logistics they need to first optimize reverse logistics. Reverse logistics can be best optimized by:
Enforcing the right policies and agreements- securing a standardized method of how returns are handled, applying the proper diagnosis of why returns or repairs need to be made, and adhering to those rules and regulations without fail can be a big difference maker in reverse logistics efficiency.
Making life easier for your customers- by optimizing reverse logistics, you make life easier for your customers by handling most of the return duties on the retailer's side of things by creating returns that provide free return shipping, giving customers a full refund, and not requiring customers to send back the original packaging.
Leveraging data to improve operations- the right reverse logistics solution can provide insights and track all supply chain data, providing return trends and return history that can be leveraged to refine return strategy and optimize return processes.
Accessing enterprise-wide reverse logistics visibility and tracking- having a single view of all reverse logistics data, keeping track of all products and materials, and seeing all customer order history in one optimized reverse logistics solution allows businesses to identify the source of any repairs or recalls needed and enables the ability to only apply them where needed, instead of issuing recalls for the entire product line.
Utilizing centralized return centers- a centralized return center places 100 percent of its efforts on evaluating and dispositioning returns, instead of returned product being placed back into the supply chain where it can get lost in the shuffle. If a centralized return center is not in the budget, then dedicating a space in the distribution center or warehouse specifically to returns works just as well, as long as a designated step of the supply chain reverse logistics product lifecycle goes through a place where returns and only returns are examined to be determined what next step or destination the return will go.
Automating reverse logistics- the right reverse logistics solutions can automate distribution, transportation, and omnichannel processes with cloud-native software technology. With these best-in-class solution capabilities in place, when a specific system needs more volume for particular services, the solution automatically scales to meet performance demands, optimizing your supply chain reverse logistics.
How to Turn Reverse Logistics Into a Supply Chain Commerce Advantage With Manhattan
Manhattan has the cloud-native solutions that retailers, manufacturers, and supply chain planners need to optimally and profitably execute reverse logistics and returns. Its suite of solutions solve omnichannel commerce, supply chain planning, and supply chain execution challenges while delivering optimal industry performance, modernizing customer experiences, and driving sustainable supply chain commerce.
Manhattan Active® Omni's order management and customer service reverse logistics optimization capabilities can help retailers turn returns from sunk costs into a revenue differentiator in retail. These capabilities provide valuable business outcomes that include:
Optimal Industry Performance & Sustainable Supply Chain Commerce
Return routing optimization- Manhattan supports retailers by providing the flexibility to deploy a centralized or decentralized strategy (as the preference will vary by retailer) with smarter technology capabilities that calculate, categorize, and determine where each return should go—a process that otherwise would take more time and effort if done so manually.
Return routing optimization determines the optimal location for returns with sophisticated algorithms to evaluate factors such as assortment, depth of inventory, selling price, shipping & handling costs, geographic proximity, and more. This empowers retailers to circumvent cross-border shipping, reduce shipping costs and carbon footprint, optimize inventory placement, reduce refund wait times, and increase the sell-through rate of returns.
Omni returns- Manhattan Active® Order Management puts the power of optimized returns in customer hands with return fulfillment options such as buy-online, return in-store (BORIS) and buy in-store, return online (BISRO) out of the box. Its Digital Self-Service capabilities empower customers to initiate returns, select return items, view nearest stores to make a return, and receive a return barcode straight to their device to present to store associates at the point of return, drastically reducing the transaction time.
This allows retailers to save shipping and handling costs, increase the amount of foot traffic in-store, increase the number of resold returns, and convert returns into exchanges. And through omni cart technology, orders can be easily added, deleted, and/or modified regardless of channel, with returns that can be made through any channel with an automatic refund.
Automated returns resolution- Manhattan eliminates manual, time-consuming, and error-prone returns processing with automated returns resolution. Automated returns provide fast and convenient omnichannel returns capabilities that include generating return shipping labels which are automatically sent to customers, compares expected return items with actual items received to systematically handle variances, and calculates return credit based on accurate calculations of how much the customer originally paid, including taking in to account for taxes, charges, and discounts. As a result, retailers reduce costs and errors, drive store traffic, expedite returns, and redeploy agents for higher-priority work.
Influential Customer Experiences
Expedited refunds and exchanges- Manhattan equips retailers with the tools needed to meet modern omnichannel demands fast and easily by streamlining the reverse logistics process with expedited refunds and exchange capabilities. Expedited refunds and exchanges trigger a return refund as soon as the carrier scans the package. This capability enables retailers to process refunds and exchanges 3-5 days earlier with no risk involved.
When customer's fail to properly carryout the returns process or if any customer error occurs, its chargeback functionality circumvents situations where the customer didn't return the right item, did not provide the right quantities, or did not send the return back in the desired condition of the retailer's return standards. This customer convenience is crucial to a satisfying return experience and produces repeat buyers that drive elevated brand loyalty. It is also a major factor when determining where retail leaders are experiencing success in reverse logistics, as 7% of leading specialty retail brands provide instant refunds for online purchases, according to the Unified Commerce Benchmark for Specialty Retail.
Self-service returns- Manhattan makes life easier for store associates and contact center agents by empowering customers to track refunds and exchange status through ecommerce web interfaces, a self-service portal, via email, or text message. QR Codes are leveraged to initiate box-less and printer-less returns that further expedite returns processing and increase customer affinity with your brand. This is another area in reverse logistics where retail leaders are separating themselves as the Unified Commerce Benchmark states:
35% of leading specialty retail brands allow returns to be tracked.
8% of leading specialty retail brands enable customers to track refund status.
15% of leading specialty retail brands allow returns status to be tracked via email or text.
Unified Reverse Logistics Supply Chain Solutions
Supply chain solutions and logistics that work separately from each other rely on disparate functionality from multiple vendors, have multiple points of contact, and get the 'run-around' to remediate support issues.
For retailers, Manhattan's omnichannel and unified commerce platform solutions are the key to keeping the promises you make to your customers and provide a loyalty-building reverse logistics experience. Manhattan Active Omni is the only provider to offer this exhaustive list of features, pre-tested, fully integrated, and continually enhanced every 90 days, so you can adapt to omnichannel market and customer trends, keeping you a step ahead in retail.
For supply chain managers and planners, Manhattan Active® Supply Chain — with Manhattan Active® Warehouse, Transportation, and Labor Management together in one single app — provides best-in-class unification of inbound/outbound logistics and maximizes labor abilities for both man and machine. It enhances, optimizes, and stabilizes both forward and reverse logistics by offering extensive, real-time data visualizations and the ability to act immediately because insight and execution are in the same solutions. It automatically scales when needed, never requires upgrading with new features and updates automatically made every 90 days, and is fully extensible at the UI, data, and network levels with more than ten thousand APIs available.
For more industry context, check out our capability brief and reverse logistics site www.manh.com/reverselogistics
What does your reverse logistics look like? Request a demo or contact us to unlock optimized reverse logistics operations.
Deliver On Your Promise to Customers