Momentum 2023: Three Key Takeaways
June 7, 2023
Ann Sung Ruckstuhl, Senior Vice President and Chief Marketing Officer
The brightest minds in supply chain commerce recently gathered in Phoenix at Manhattan's annual Momentum User Conference to exchange ideas on the future of our industry. Momentum2023 brought together over 1,110 attendees from 300 companies and 45 partner organizations around the world to participate in 100+ sessions on the latest industry trends, innovation breakthroughs, and best practices. Attendees also had the opportunity to experience today's cutting-edge technologies in the Momentum Discovery Center.
Staying true to the theme of "Moving Life and Commerce Forward," this year's event focused on how Manhattan's industry-leading solutions are helping businesses succeed, stay ahead of their competition, and simply thrive!
But what did we learn? Here are three quick take-aways.

It's All About Unification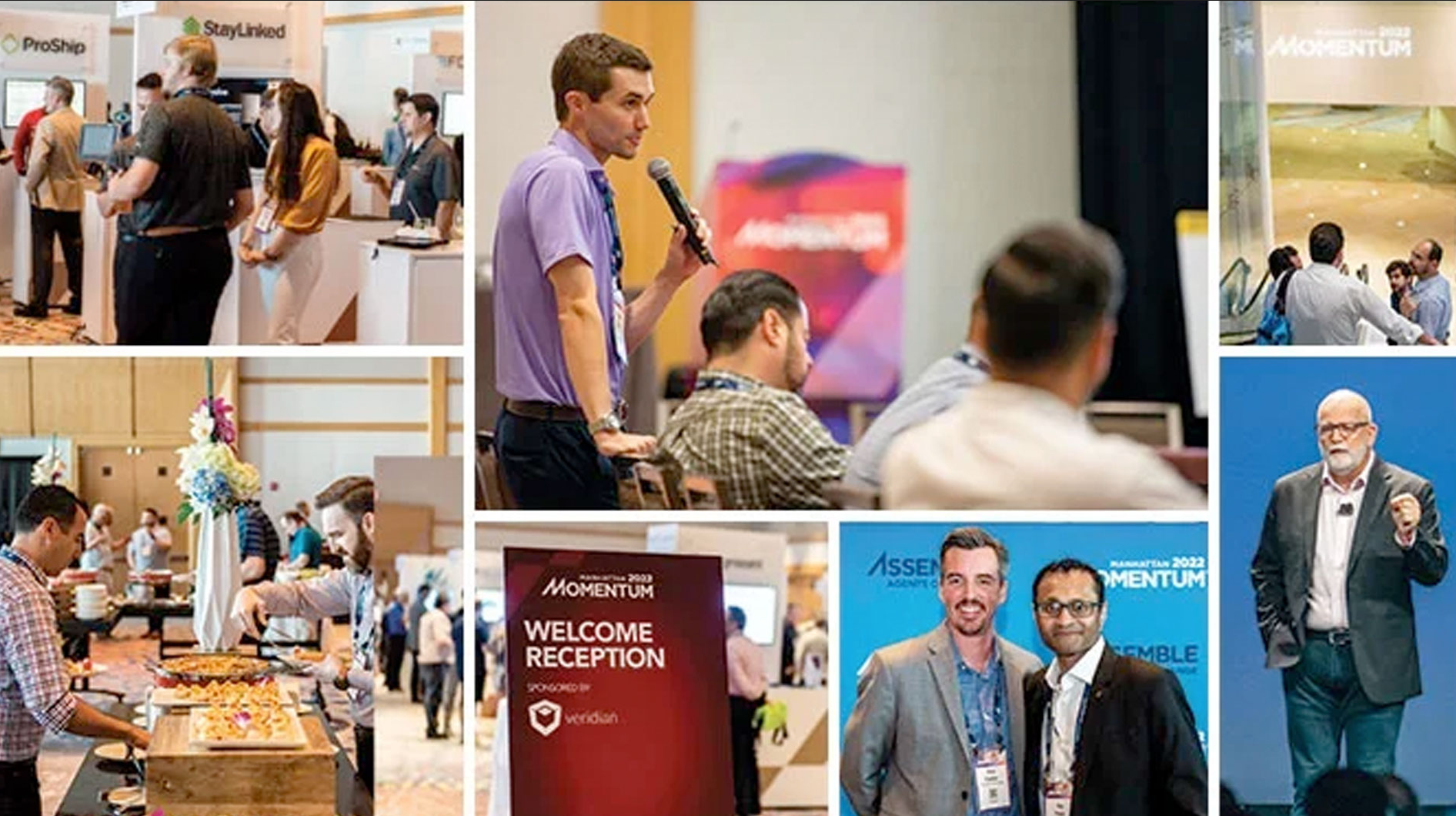 Manhattan is a pioneer in unifying supply chain commerce. Six years ago, at this conference, we unveiled our radical vision for the unification of supply chain commerce with the introduction of the Manhattan Active® solutions. We completely rebuilt our market-leading solutions on a cloud-native, microservices-based architecture so our solutions could eliminate the siloes created by traditional systems. This new approach to commerce makes inventories and networks more visible, connects teams, partners, and customers, drives faster and more efficient operations, and makes technology simpler and more cost-effective. At this year's conference, we launched our ground-breaking, re-imagined Manhattan Active Yard Management solution to bring our customers one step closer to a truly unified supply chain by completing the digital unification of distribution and logistics where they come together in the physical world – in the yard.

The Power of API-Based Artchitecture

This approach makes it easy to integrate our solutions within your broader systems landscape. Manhattan offers over 40,000 API (application programming interface) connections to share data and functionalities between different solutions and our entire Manhattan Active portfolio. Our newest integration with Google's Merchant Center, announced at this year's Momentum, is a great example of the power of these connections. This integration allows Manhattan Active Omni retailers to provide their shoppers with more accurate location- and product-specific delivery times across the Google Shopping ecosystem.