Recalibrating for the Next Normal
Key Emerging Trends
After some turbulent years, retailers are re-evaluating the consumer landscape and recalibrating the capabilities they need to succeed.
So, what's coming next? Manhattan interviewed both leading retailers and consumers in Europe and the U.S. to find out. Some key trends emerged on what's important today and in the future.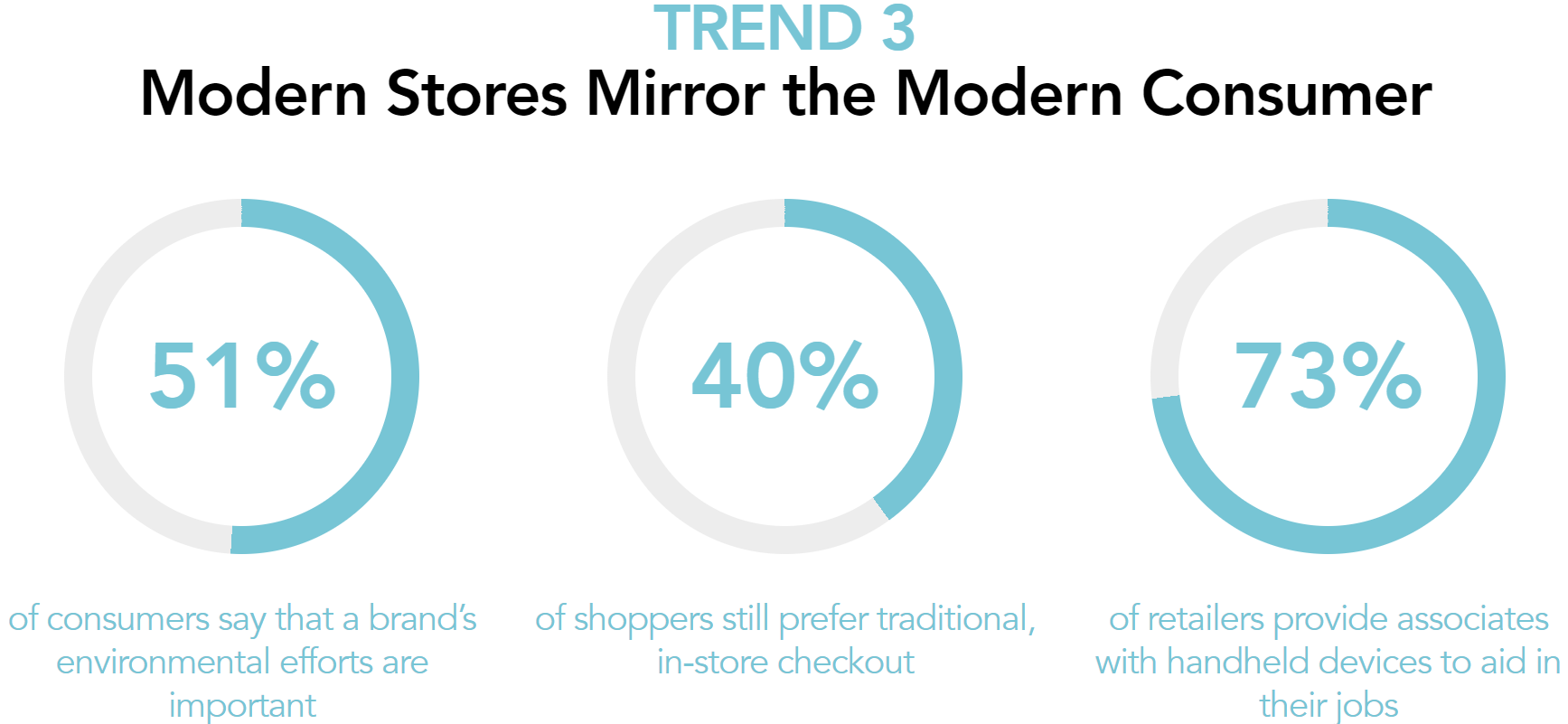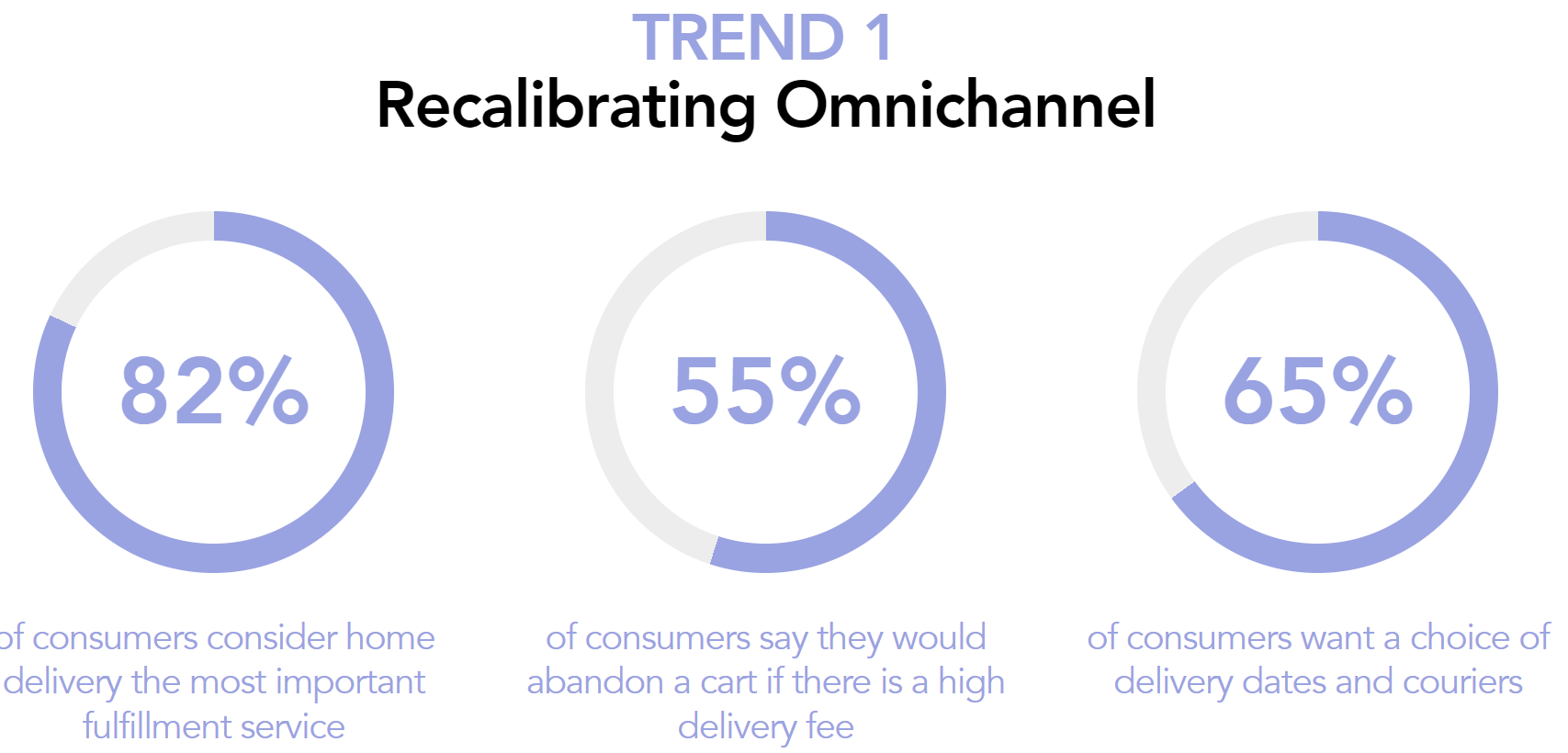 The explosive growth of ecommerce has slowed as consumers return to stores. However, the popularity of new fulfillment methods like home delivery and curbside pickup means there is very little distinguishing digital and in-store retail. Brands' ability to create seamless shopping experiences across channels, and deliver on their customer promises, is more critical than ever.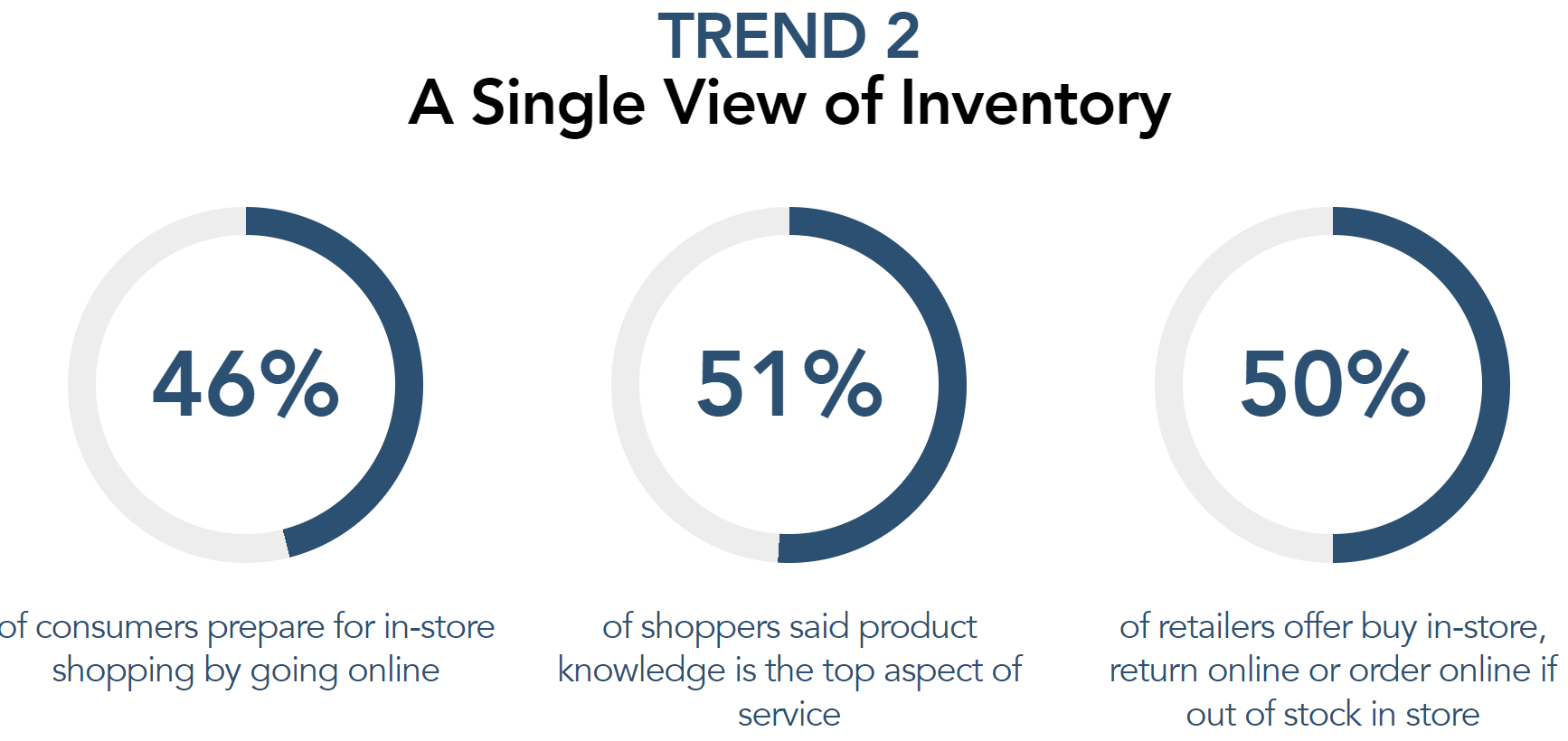 As shoppers' desire to shop on their own terms grows, so does the store's role as a fulfillment center. In order the execute profitably, it is essential to have full inventory visibility across the entire enterprise. Only then can a retailer offer frictionless purchases, returns and fulfillment across all channels and all stores.




A range of new priorities is growing in the minds of the consumers surveyed. Desire for contactless payment and frictionless checkout are both growing. And sustainability – both at the corporate level and in options given to consumers – is a major issue in a brand's consideration. Arming associates with the technology and tools to answer these challenges is key to positive experiences.
Get your report
Recalibrating for the Next Normal
Complete the form for instant access.